Breckenridge's Best-Kept Secrets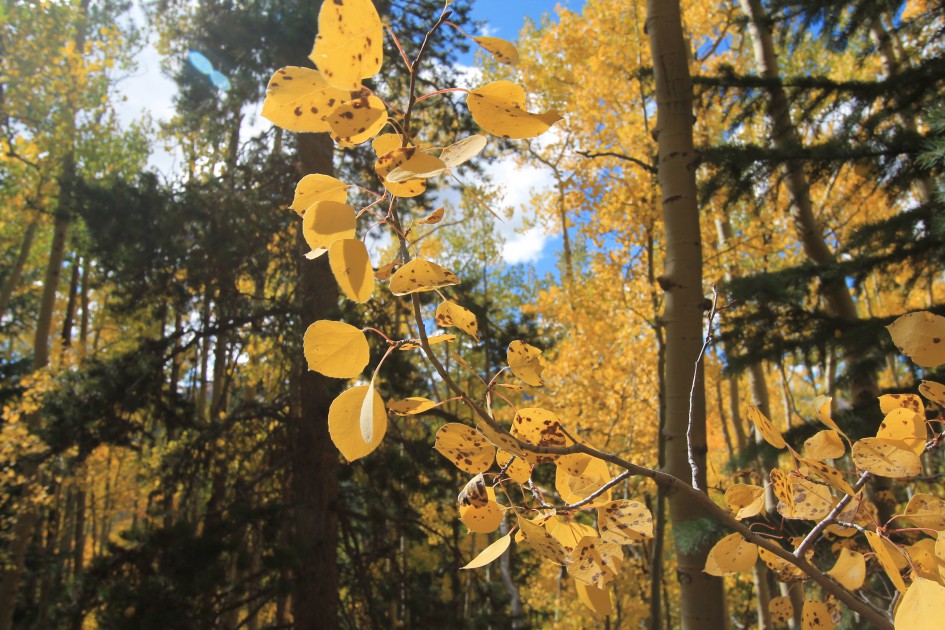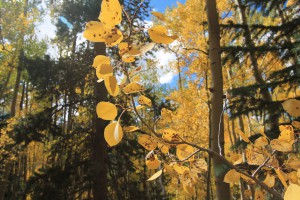 It's that time of year again. Here in Summit County, the despair that summer's end may conjure is rivaled by the familiar, electrifying itch for winter. Although the anticipation leading up to Colorado's favorite season is getting every skier and snowboarder's adrenaline pumping, it can leave many of us in limbo during the interim. But, we have good news for you! In Breckenridge, limbo is far from terrible. We call it fall, and it's a pretty awesome time of year here.
Why come to Breckenridge when the slopes are bare and temperatures are hovering around 60 degrees? First of all, autumn weather is ideal for hiking, horseback riding, cycling, Frisbee golf, fishing, leaf-peeping, exploring the peaks on ATVs and pretty much any outdoor activity that doesn't require snowfall. When you can bike or rock climb while staying cool and dry, you'll be able to push yourself further and enjoy it even more. If you're an angler, you're in luck. Fall is prime time for fly fishing, thanks to lower water levels and an earlier sundown. Experience that Rocky Mountain high you've heard so much about and saddle up for a scenic trail ride through the peaks with Breckenridge Stables. For a truly unique adventure, book an exhilarating cart or scooter tour with Summit County's coolest sled dogs. If that's a bit too venturesome, creep into the Halloween spirit with a Breck Ghost Tour or learn more about the town's origins by tapping into a historic mining tour. Just try not to get gold fever!
One of the best features of this season is that you'll reap the benefits of a much less crowded town while enjoying the best of what local businesses have to offer as they gear up for winter. Don't worry about 75% of the town being shut down for mud-season; that won't happen until May. However, mud-season pricing returns during fall and many local restaurants offer extreme discounts when you donate $10 to local non-profits for a two-person Dining Pass. Furthermore, various shops offer incredible sales and lodging is remarkably affordable (click here for the best rates in town).
If you're not already bombing down the highway to Breck after reading all of that, you will be soon. Some of the most compelling events in Colorado are abundant during this time of year. Chase away the off-season blues by registering for the Breckenridge Road Marathon or the Flaming Foliage Relay. Do your part in giving back to the environment by volunteering at the Quandary Peak Trail and Ecological Restoration; the mountains will thank you. But, if you can only make it out here for one event, don't miss the BGV Fall Fest at the Riverwalk Center. Still thirsty for more fall fun? Stumble back into the Riverwalk Center and catch a buzz at the Still on the Hill Craft Spirits Festival. Although it'd be easy to continue, we've got to get back to our Autumn Ales from the Breckenridge Brewery before they get warm. Why are you still reading this, anyway? Shouldn't you be on your way here by now? Hurry up; we've got a cold one waiting for you!
https://bestofbreck.com/wp-content/uploads/2015/09/Thursday-Sept-17-15.jpg
1500
1500
Meckenzie Donnell
https://bestofbreck.com/wp-content/uploads/2021/08/bob-horizontal-logo.png
Meckenzie Donnell
2015-09-18 16:06:17
2016-02-09 22:57:52
Breckenridge's Best-Kept Secrets