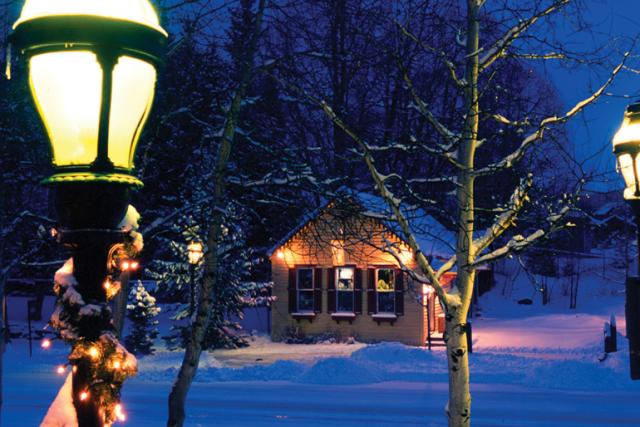 If you are coming up to Breckenridge over the Holidays and wondering what you can do besides ski, here are a few fun activities to try while you are visiting. Many are perfect family activities that you can enjoy when taking a break from skiing!
Mountain Top Children's Museum: Children and adults alike love this interactive museum, featuring exhibits and experiments in the Wonder Lab, art in the Creation Station, building in the Kidstruction Zone and performing on stage in Studio Imagination. Children under two can visit the Tot Spot. They are located at 605 S. Park Avenue. Admission is $7 per child and $5 per adult. Children under one and seniors can enter free. (970-453-7878) Open Friday-Saturday-Sunday-Monday, 10am-4:30pm
Ready Paint Fire on North Main Street: A paint your own pottery studio! Create your very own unique Colorado memento; art work is ready in 2-3 days, after firing and glazing. Open Daily 11a.m.-7p.m. (970-453-5765)
Sledding Hill: Try the hill at Carter Park. You'll need to bring your own sled. City Market, Food Kingdom and Peek-A-Boo toys will sell sleds. Remember –please don't linger in the middle of the hill. This is spring conditions for sledding.
The Breckenridge Library: Enjoy a relaxing time while catching up on your favorite author, news and library fun! Check with the Activities Staff for their Story Time schedule.
Historic Breckenridge: Take a guided stroll through historic Breckenridge sites and museums, including the following museums: Alice G. Milne Memorial Park, Barney Ford House Museum, Briggle House, Edwin Carter 1875 Museum, Iowa Hill Hydraulic Mine, Rotary Snowplow Park, Red, White and Blue Fire Museum.
The Breckenridge Rec Center: Offering a selection of various classes for fitness and fun as well as an indoor pool area with slides and more! Call (970)-453-1734 for hours and events.
Ice Skating: The Steven C. West Ice Arena has public skate sessions as well as hockey options. Call extension #3010 for a schedule, or the ice rink at (970-547-9974).