Fat Biking in Colorado – The New Rage!

By now they are getting a bit ubiquitous, so if you are not familiar with what a "Fat Tire" Bike here is a primer. Simply put, fat bikes are mountain bikes that have big fat tires. They are designed specifically to go over snow and other types of rough terrain. Pretty straightforward but the science behind it is pretty cool. The idea is that the big fat tires allow for stability with super low air pressure in the tire. The low air pressures allows for the fat tires to absorb soft terrain and leave the bike stable.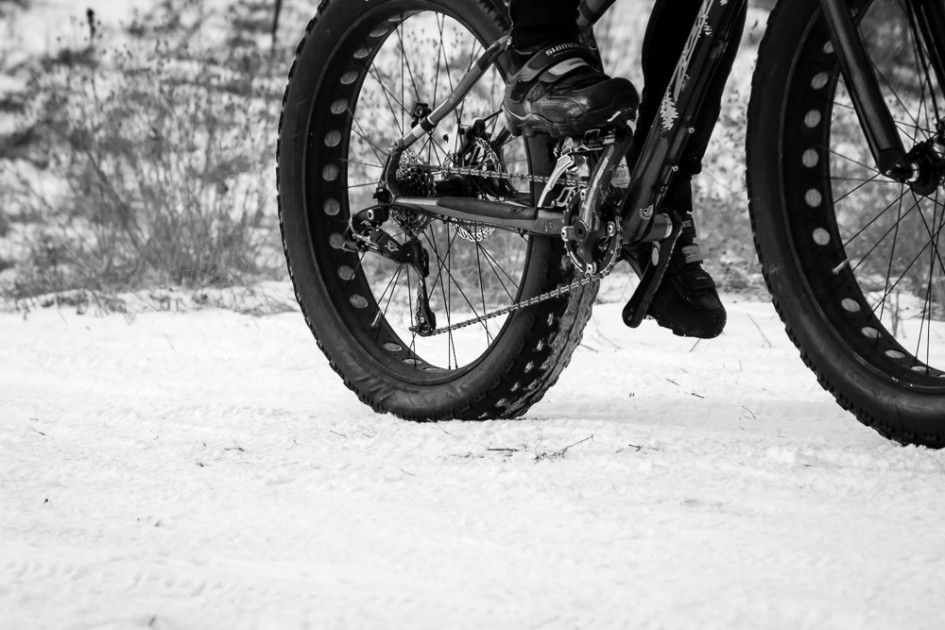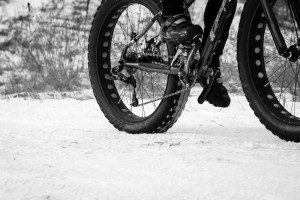 According to Wikipedia, fat bikes were in use as far back as the 1980's in Alaska and New Mexico. They were developed for winter trail riding specifically to help on snow trails during the Iditarod and simultaneously in New Mexico for travel across desert conditions. As the 80's and 90's wore on into the new millennium small companies made bikes and they were used for various adventure trips including a trip across the Sahara Desert in 1986.
In the last few years the popularity of Fat Bikes has exploded and now fat bikes can be found anywhere bikes are sold from high end bike shops to the Walmart in Frisco. Fat Bike events and trails have begun to sprout up all across Colorado and some ski areas are starting to allow biking on designated trails and winter bike hauls. Many local bike shops are renting them here in Breckenridge as well including Avalanche Sports, Breck Bike Guides and Alpine Sports.
One nice thing is that the trails that are popular with mountain bikers in the summer are also popular with fat tire bikers in the winter. So if you want to rent and go riding, it's easy to leave from the shop and hit miles of great trails right from there. Here are a couple of ideas for trails to ride.
One last thing to remember is to be properly prepared for your winter ride. Preparing for a winter ride is a lot like preparing for a summer ride only with more clothes. Always remember to tell someone where you are going. Have a basic repair kit, wear sunblock, take water and all of the things you would do in the summer. Also remember to keep your water from freezing. Dress in layers. This is really important as you will go from hot to cold and back again going up and down on trails. Start early. It gets dark earlier in the winter so it is good to keep that in mind and start early or make sure you have proper lighting.
Just remember to use common sense. If you take a few precautions and use common sense you are sure to have a fantastic fat tire winter experience.
For the best deals in Breckenridge lodging visit breckeridgediscountlodging.com.




https://bestofbreck.com/wp-content/uploads/2016/02/Thursday-Feb-11-20161.jpg
1500
1500
Nicole DeCesare
https://bestofbreck.com/wp-content/uploads/2021/08/bob-horizontal-logo.png
Nicole DeCesare
2016-02-11 19:32:22
2016-02-12 23:52:39
Fat Biking in Colorado – The New Rage!