The 25th Annual Budweiser International Snow Sculpture Championships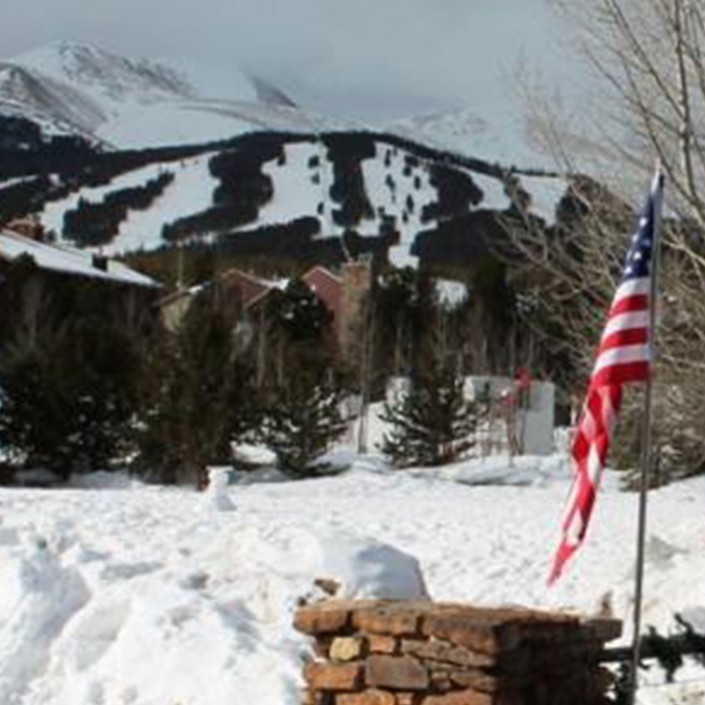 Every January one of our favorite events of the year returns and this year the Budweiser International Snow Sculpture Championships is back for its 25th year. This week sixteen teams from around the world are in Breckenridge sculpting snow art. Teams from around the USA including teams from Alaska, Minnesota, Vermont, Virginia and of course Breckenridge have been joined by the world's best from Europe, Latin America and even as far away as Mongolia and China to compete for bragging rights. This line up of world class sculpting talent is selected carefully in a multi-round process that takes months and started way back in the summer.
The event is simple. From Tuesday to Saturday at noon teams create sculptures from 20 ton, 12 feet high blocks of snow using only hand tools. It is really amazing to go through the sculpture area a few times each day and watch the progress of the teams. Tuesday and Wednesday are usually the day that big, rough moves are made on the sculptures. This is the best day to see teams using tools like hatchets and saws including the "chain" saw. The "chain" saw is not a typical chain saw but a "chain" rope that is used by two people to saw off huge chunks of blocks. If you are out early you might be lucky to see as much as a third of the original block go to a "chain" saw. Later in the week the fine and finish work happens. It is truly amazing to watch the details of these amazing but fleeting works of art come to life.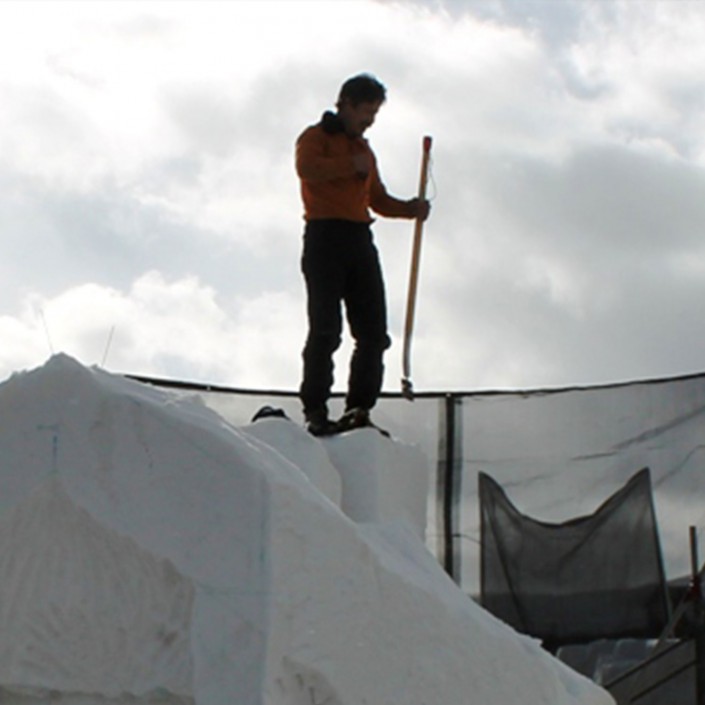 The best (and our favorite) part of the event is Friday Night when the sculptors often work all night doing finish work. There is an excitement that is palpable as the crowds grow throughout the evening. Sculpting Friday is the perfect night to get a reservation at a great restaurant and stroll through the event grounds maybe finishing off the night with a warm and tasty drink. Saturday at noon the Sculpting ends and the judges come out and pick winners.
If you are in Breckenridge this week remember to go by the Riverwalk Center parking area and check out the Snow Sculptures.
For more information on the Budweiser International Snow Sculpture Championships visit: http://www.gobreck.com/events/budweiser-international-snow-sculpture-championships
If you are looking for awesome deals on Breckenridge Lodging visit: www.breckenridgediscountlodging.com
https://bestofbreck.com/wp-content/uploads/2015/02/blog_feb_15_snow1.jpg
1500
1500
Nicole DeCesare
https://bestofbreck.com/wp-content/uploads/2021/08/bob-horizontal-logo.png
Nicole DeCesare
2015-01-28 17:56:37
2015-06-08 20:31:49
The 25th Annual Budweiser International Snow Sculpture Championships