Off-season? What off-season! No matter what time you visit, the town of Breckenridge will be bustling with energy and events! From daunting athletic endurance events to delicious culinary feasts and everything in between, Breckenridge has a wide variety of events that cater to all different sorts of visitors & locals. Start planning your trip and use this guide to figure out which events you want to attend.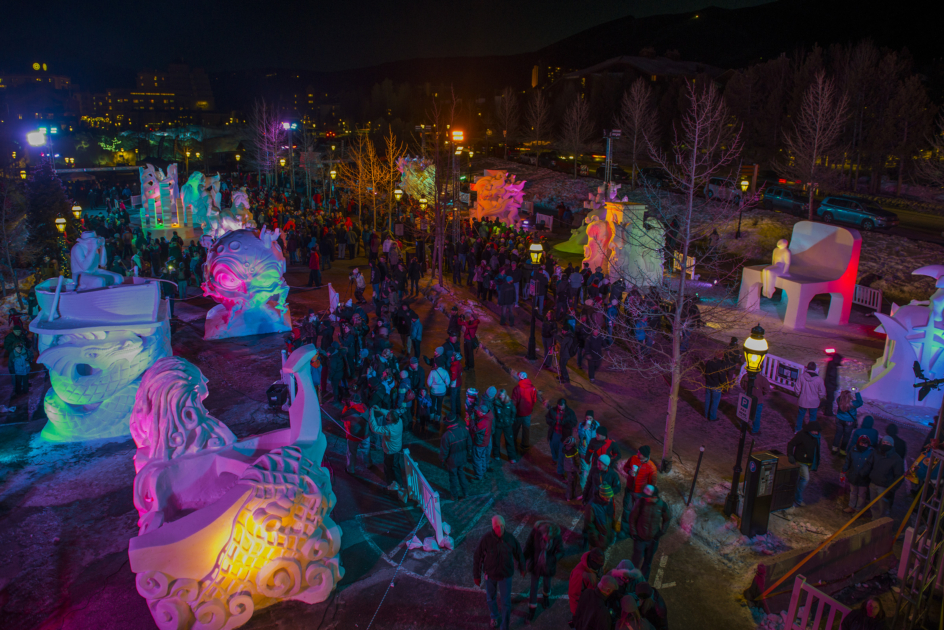 Snow Sculpture Competition
January Events in Breckenridge
1/3/24—1/5/24: Big Beers Festival
1/22/24: Five Peaks Music Festival
1/22/24—1/26/24: International Snow Sculpture Carving Competition
Cheers to the New Year! Kick off 2024 with tunes on the snow at the first installment of the Five Peak Music Series, at the Base of Peak 8 hosted by Breckenridge Ski Resort on January 22. If you've ever built a snowman, watch what the pros can do at the International Snow Sculpture Carving Competition! Professional sculptors from different countries form teams and descend upon Breckenridge to turn 5-ton blocks of snow into intricate works of frozen art. The sculpting can be viewed from January 22 to 26, and the viewing period is from January 26 to 31 at the Tiger Dredge Parking Lot.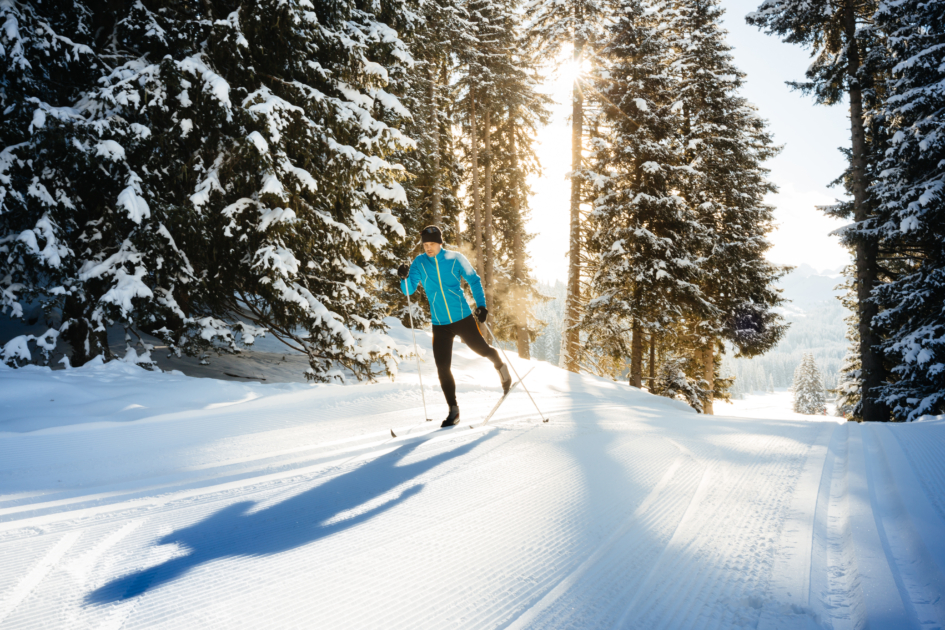 Nordic Center
February Events in Breckenridge
2/23/24—2/25/24: Breckenbeiner at Gold Run Nordic Center
This first-time event is calling to all endurance athletes! A new triathlon is coming to Breckenridge hosted by the same crew who put on the Breck Epic (more about that event below)!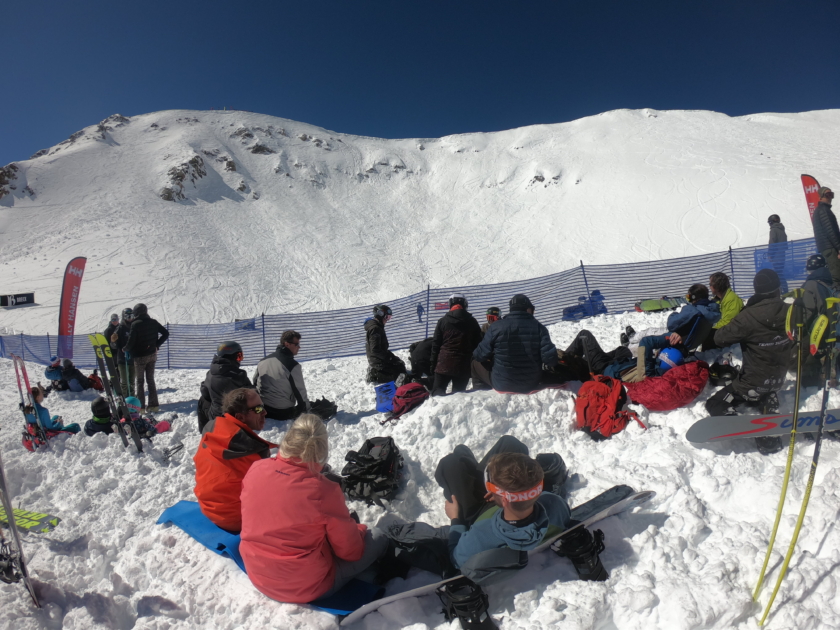 Big Mountain Competition
March Events in Breckenridge
3/3/24: Five Peaks Music Festival
3/23/24: Five Peaks Music Festival
TBD: Breckenridge Ski Resort IFSA Qualifier, Big Mountain Competition
During March, you can soak up the sun and groove to the sounds of Spring at two more installments of the Five Peaks Music Festival.
April Events in Breckenridge
4/6/24 (Weather dependent): Helly Hansen Big Mountain Challenge, IFSA Qualifier
4/1/24—4/7/24: Breckenridge Helly Hansen Spring Fever
TBD: Imperial Challenge
TBD: Peak 8 Pond Skim
Spring rolls on this month, and Breckenridge Ski Resort's high elevation keeps the snow great late into the season. If you're ready to watch some of Breck's top skiers and snowboarders go big on some big mountain terrain, check out the Big Mountain competition hosted by Breckenridge Ski Resort. The Big Mountain Comp brings the vibes for viewers with a great viewing coral at the bottom of Breck's famed "Six Senses" terrain and with tunes blasting to get the audience and competitors pumped up. Looking for a challenge yourself? You can join in on the Imperial Challenge, which starts in town by bike; competitors pedal to the base of the mountain, skin all the way up to 12,996ft (the top of Imperial Chair), and then ski or ride down! It is a brutal endurance event, but the fun costumes and energy of the competitors make it a light-hearted affair. If a suffer-fest up the mountain isn't your thing, how about making a splash? To celebrate Peak 8 closing for the season, Breckenridge Ski Resort hosts a pond skim under the Colorado Superchair. Skiers and boarders go from snow to air to water in an attempt to make it out dry, all to the cheers of hundreds of spring break revelers.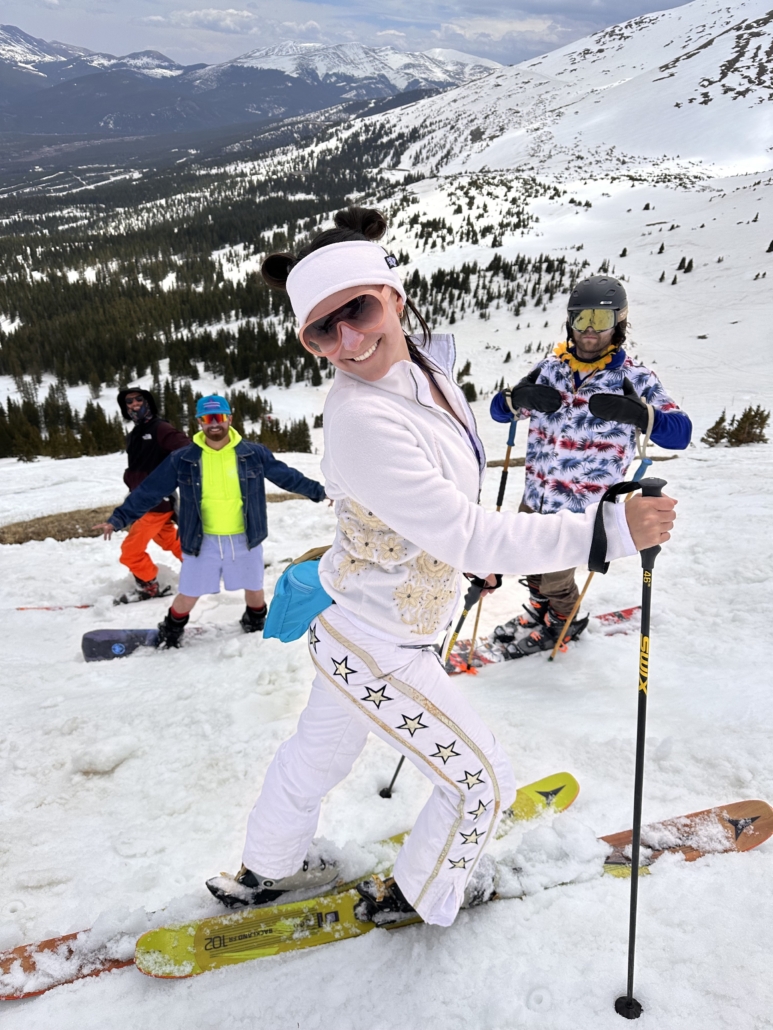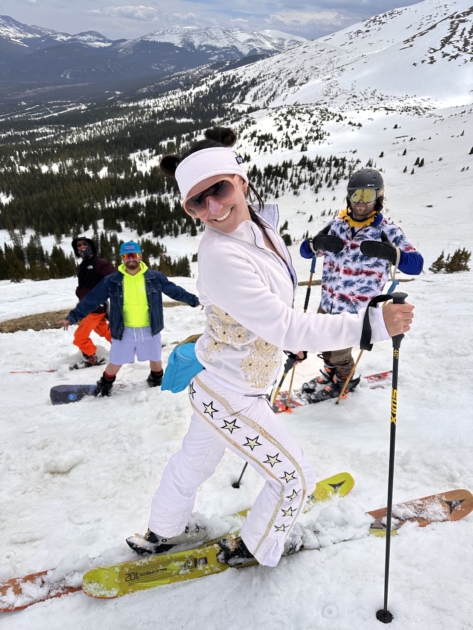 Closing Day
May Events in Breckenridge
TBD: Breckenridge Ski Resort Closing Day
The long ski season winds down and finally comes to a close. This event is TBD depending on weather and snow conditions, but whatever the date, you will find die-hard skiers getting their last turns and celebrating the season past.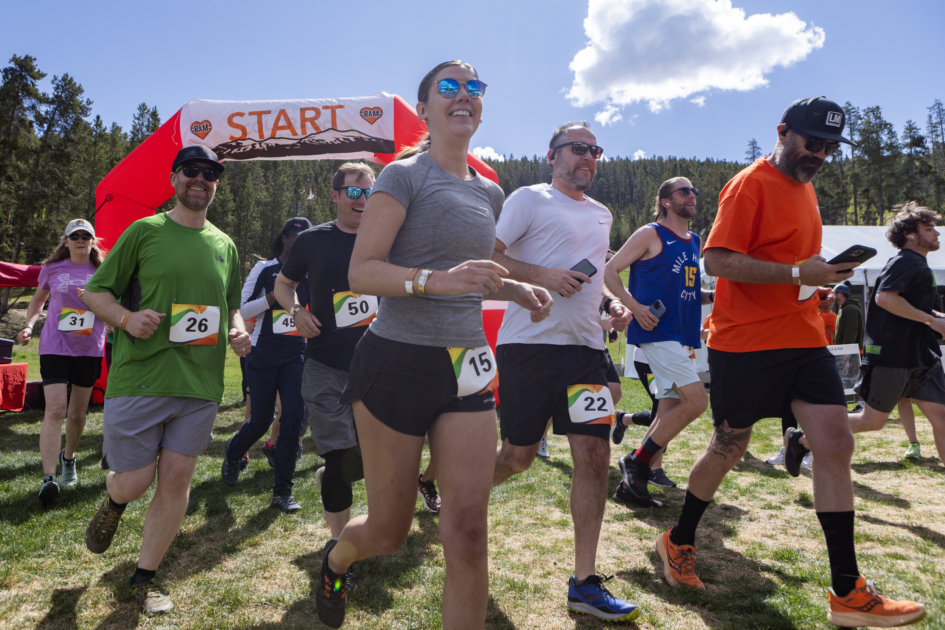 RAM Walk
June Events in Breckenridge
6/6/24: BGV Heart Health Walk
6/9/24: Breck Sunday Market
6/9/24: Summit Foundation 36th Annual Golf Tournament
6/20/24: AirStage Après Thursday Nights
6/27/24: AirStage Après Thursday Nights
6/28/24—6/30/24: Breckenridge Agave Fest
Summer's arrival brings a lively atmosphere to town with the Breck Sunday Market every week from June 9 to September 8 at Main Street Station. You can shop local crafts or fresh produce while strolling near the Maggie Pond. Music will set the mood for summer sunsets when the BreckCreate (our local arts district) Airstage opens its door. The classic tow behind chrome trailer has been retrofitted with a stage that can be parked nearly anywhere in town to supply a vibe. If you are looking to give back and stay active, the Rob Millisor Heart Health walk (AKA RAM Walk) hosted by Breckenridge Grand Vacations, is an amazing event for the whole family, with proceeds saving lives. And if tequila and mezcal are more your flavor, a new festival is coming to town, the Breckenridge Agave Fest!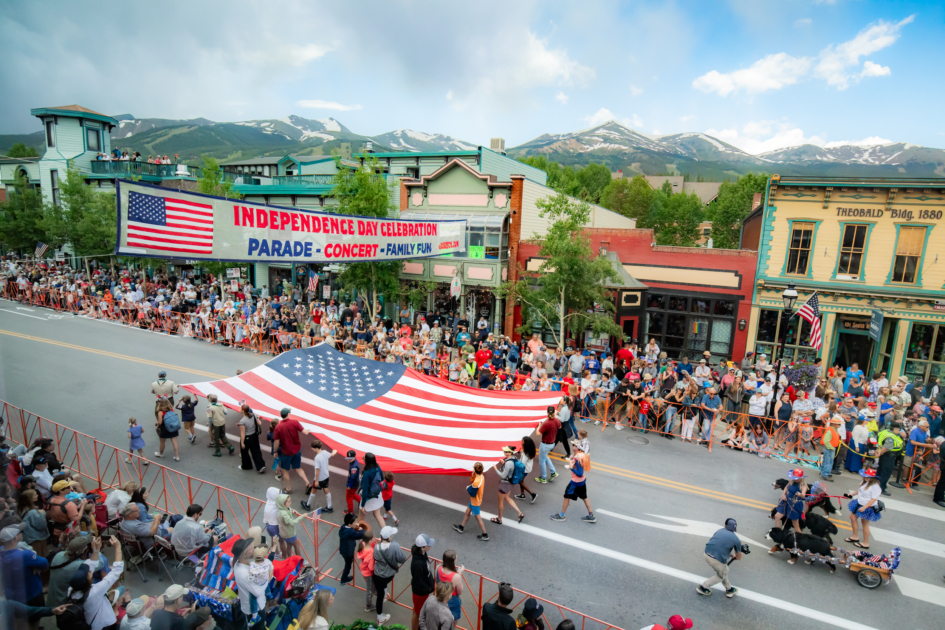 Independence Day
July Events in Breckenridge
7/4/24: Independence Day Celebration
7/4/24: Firecracker 50
7/11/24: AirStage Après Thursday Nights
7/13/24: Summer Beer Fest
7/18/24: AirStage Après Thursday Nights
7/25/24: AirStage Après Thursday Nights
7/26/24—7/28/24: Breckenridge Food & Wine Festival
Celebrate Independence Day with a parade, the Firecracker 50, a 5K Trail Race, and BreckCreate's activation in the Arts District. The Firecracker 50 isn't just any old bike race; this is a 50-mile-long endurance Mountain Bike event where locals and visitors alike can earn their stripes and become stars. Breckenridge has abstained from fireworks shows for the past couple of years in respect to our environment and fire prevention purposes. July continues with the AirStage Après on Thursday nights, the Breckenridge Food & Wine Festival, and a tentative Summer Beer Fest at Beaver Run.
August Events in Breckenridge
8/1/24: AirStage Après Thursday Nights
8/8/24: AirStage Après Thursday Nights
8/11/24—8/16/24: The Breck Epic
8/15/24: AirStage Après Thursday Nights
8/23/24—8/28/24: Breck Bike Week
8/16/24—8/25/24: Breck International Festival of the Arts
8/23/24: Wine Classic
8/30/24: Breckenridge Hogfest Bacon & Bourbon
8/31/24: Annual Rubber Duck Race
August brings two-wheeled adventures with the Breck Epic road bike race and Breck Bike Week, and culinary delights at the Breckenridge Food & Wine Festival. Don't miss the Breckenridge Hog Fest – Bacon & Bourbon at Main Street Station and the 24th Summit Foundation Annual Rubber Duck Race. If you haven't seen thousands of ducks floating down a river for a good cause, make sure to bookmark the rubber duck race. Rumor has it the world's largest Rubber Duck will be in attendance.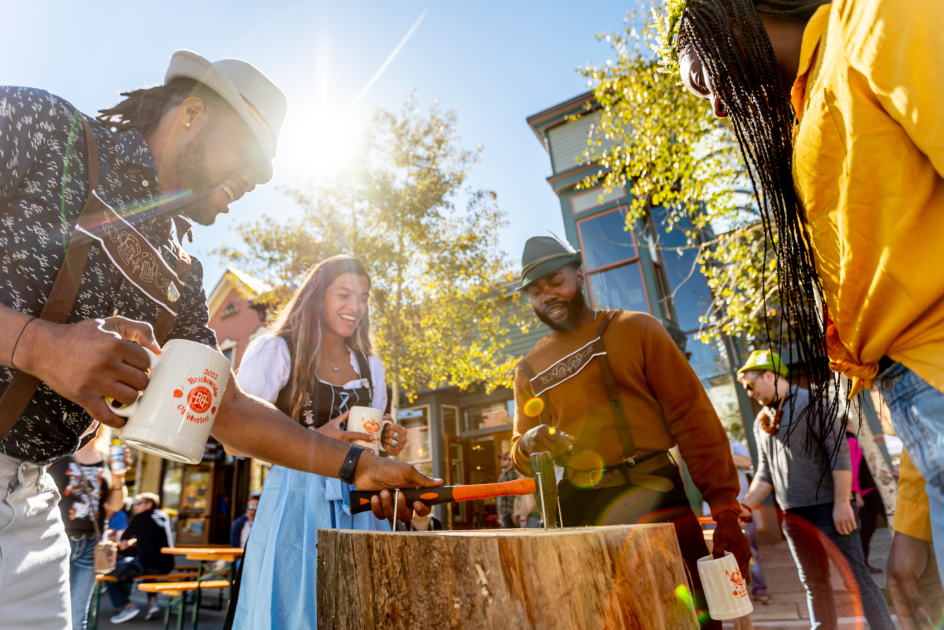 Oktoberfest
September Events in Breckenridge
9/13/24—9/15/24: Oktoberfest
9/19/24—9/22/24: Breck Film Fest
9/27/24—9/29/24: Breckenridge Strings, Beers, & Ciders
Prost! In September, the leaves will be changing and the beer will be flowing at Breckenridge's Oktoberfest. Main Street transforms into a walkable Bavarian festival complete with polka music, a stein hoisting competition, strudels and schnitzels, and of course, beer! If German beer isn't your thing, check out the Strings, Beers, and Ciders event for live music and a variety of beverages to try. Lastly, the Breckenridge Film Festival brings renowned filmmakers up to 9600' to showcase short films that will get your heart pumping or tug at its strings.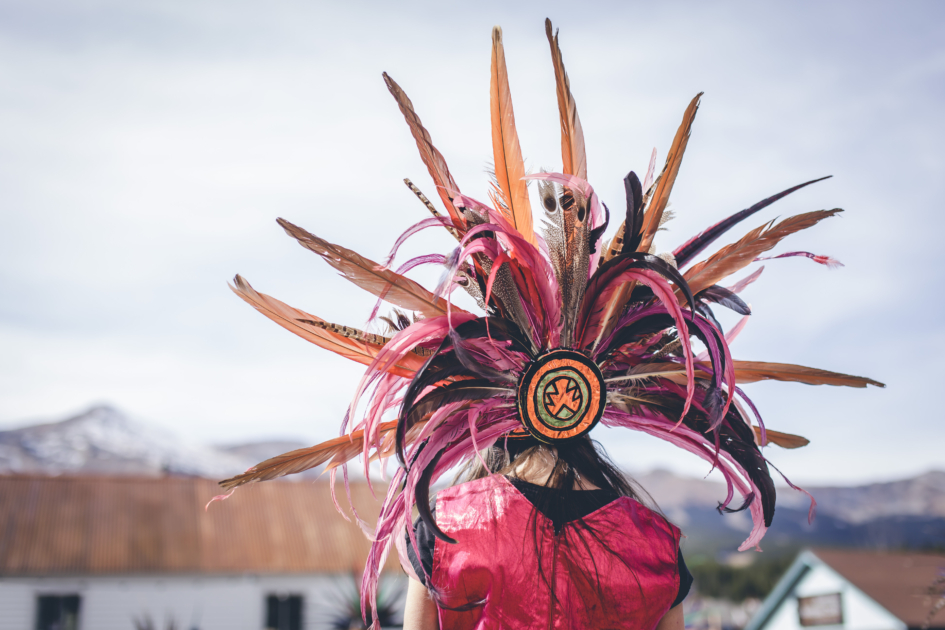 Día de Muertos
October Events in Breckenridge
10/11/24—10/12/24: Día de Muertos
10/31/24: Breck-o-ween
TBD: Breckenridge Craft Spirits Festival
Celebrate with spirits in more than one way during this month. Breck Create hosts a traditional Día de Muertos celebration every year with dancing, art, and other cultural aspects of this Day of the Dead. Breck-o-ween is an event hosted by Après Ski that partners with local bars and businesses to get spooky on Halloween night. Traditionally they have had costume contests, a "Mummy Walk" bar crawl, and more. If that is too ghoulish, kick back and sip a cocktail at the Breckenridge Spirits Festival, which showcases some amazing libations from near and far.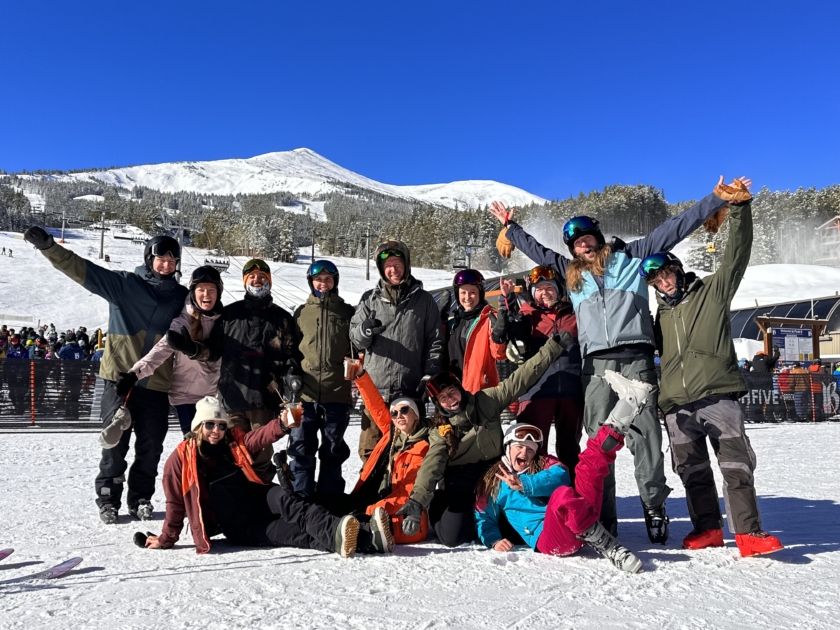 Opening Day
November Events in Breckenridge
TBD: Wake Up Breck
TBD: Underground Snowboards Local's Day
TBD: Breckenridge Opening Day
It's time to get back on snow! Breckenridge Ski Resort hosts Wake Up Breck the day before the mountain opens and partners with local coffee houses all through town to give out free mugs and coffee – you better be at a coffee spot before 7:30 am if you want a mug! The following day is the true kickoff to winter in Breck: Opening Day! Depending on snow, there might only be one or a few trails, but the vibes are through the roof with people reuniting with the mountain and friends.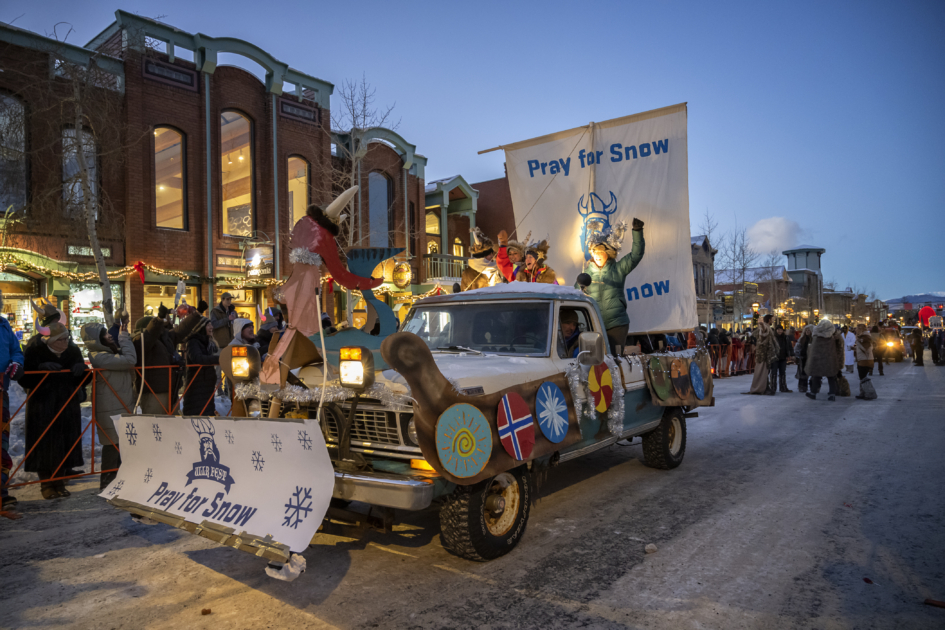 Ullr Fest
December Events in Breckenridge
12/7/24: Lighting of Breckenridge, Running of the Santas and the Bernese Mountain Dog Parade
12/12/24—12/14/24: Ullr Fest
In the final month of the year, it's time to get festive! The Running of the Santas and Lighting of Breck christen the holiday season as thousands gather to take in the spectacle happening on Main Street. Ullr Fest is our local gathering to revel and call upon the Norse God of snow for a good winter. Complete with a parade, bonfire, and plenty of Ullr chants, this event is truly Breckenridge's own and has been going on since the 1960s! Just be prepared, both of these events in December happen outside and can be downright frigid if the weather is right (so make sure to bundle up and sip on a hot chocolate).
As you can see, there is no lack of events happening in Breckenridge no matter what month you decide to visit. If you are looking for a place to stay while taking in one of these events check out these great deals at the Grand Colorado on Peak 8!
https://bestofbreck.com/wp-content/uploads/2023/11/051-2022-ULLR-Parade-scaled.jpg
1707
2560
Cody Mendoza
https://bestofbreck.com/wp-content/uploads/2021/08/bob-horizontal-logo.png
Cody Mendoza
2023-11-21 10:50:54
2023-11-21 11:54:40
A Month by Month Guide to Breckenridge Events