Packing For Your Winter Breckenridge Vacation
At alm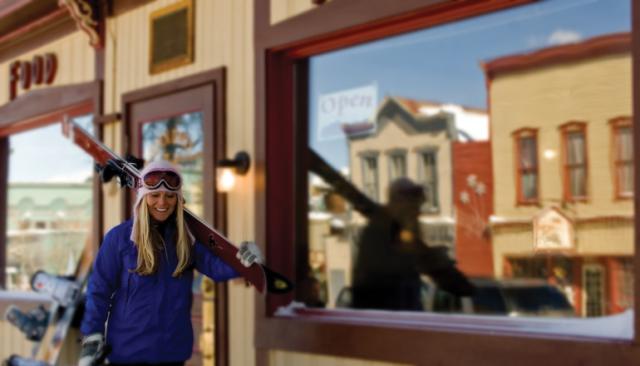 ost 10,000 feet in elevation, Breckenridge, CO is considered a high altitude vacation destination. The most common differences between a low altitude destination and a high altitude destination are that the sun is stronger and the air is thinner the higher in elevation you go. When visiting a high altitude vacation destination like Breckenridge, it's important to be prepared and pack for the elements and the adventures that await you!
During the winter, Breckenridge Ski Resort is known for its impressive snowfall, epic powder days and sunny, blue skies. However, the sun, snowstorms and wind can take a toll on your body, so it's important to be smart about mountain wear. Here are some suggestions for what to pack on your winter vacation to Breckenridge:
Hat: Did you know that you lose most of your body heat through your head? We recommend a brimmed hat as it will deflect harmful rays from your nose and cheeks.
Sunscreen: Breckenridge has an average 300 days of sunshine a year! With that in mind, be sure to generously and frequently apply at least SPF 25 sunscreen before you go outside, even in the winter. And make sure to bring a sunscreen that blocks UVB/UVA rays.
Eyewear: We recommend both sunglasses and goggles for a winter visit to Breck. Your eyewear should offer UVA and UVB-blocking capabilities. While sunglasses are good for walking around town, ski goggles will also protect your eyes from the wind and chilly temperatures.
Base layers: If you're going to be out on the slopes or doing something athletic, make sure you invest in a water-wicking base layer. Avoid cotton and go with polypropylene-based undergarments that absorb sweat and wick it away from your skin instead.
Outer layers: It's a good idea to bring a fleece as well as a weather-resistant coat or jacket.
If you would like to plan a trip to Breckenridge, contact Breckenridge Discount Lodging. We are your source for Breckenridge deals, Breckenridge discounts and Breckenridge recreation. Give us a call at toll free at 1-866-476-2311 or visit www.breckenridgediscountlodging.com
https://bestofbreck.com/wp-content/uploads/2015/06/Friday-Oct-14-2011.jpg
1500
1500
Nicole DeCesare
https://bestofbreck.com/wp-content/uploads/2021/08/bob-horizontal-logo.png
Nicole DeCesare
2011-10-14 15:37:02
2015-06-16 15:55:22
Packing For Your Winter Breckenridge Vacation