National Plan for Vacation Day is January 30th!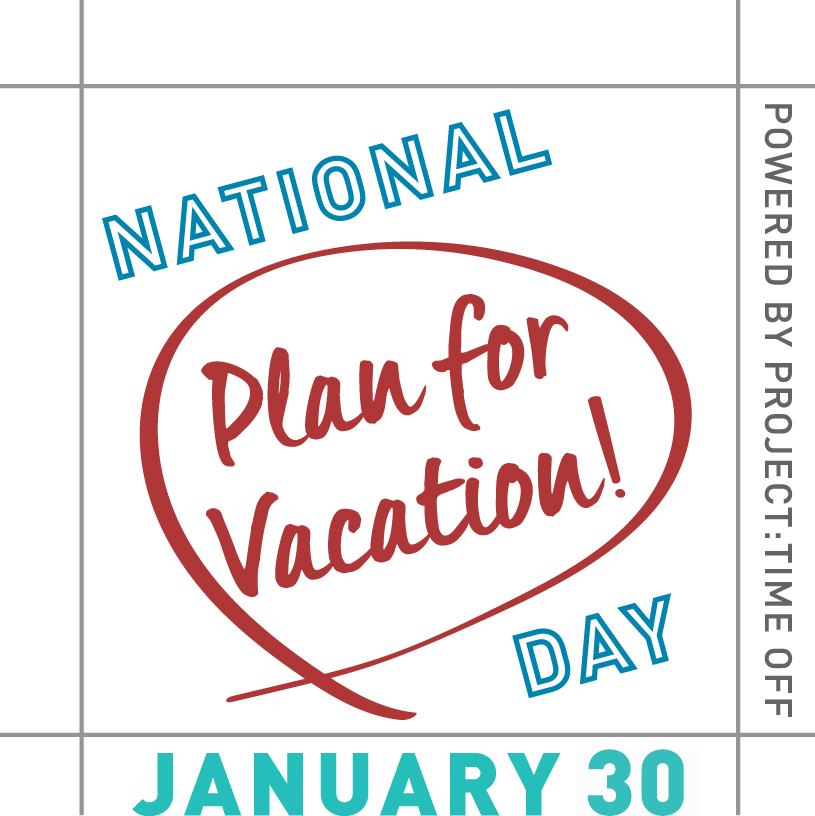 We in Breckenridge understand the value of a good, well-earned vacation. Breckenridge is known around the world as a prime vacation destination. As Breckenridge's residents and employees, we know how important it is to provide a fantastic vacation to visitors and guests but we also know how important it is to vacation ourselves. When we saw this information on National Plan for Vacation Day we understood completely and just couldn't resist sharing it.
Did you know?
In 2016, more than half (54%) of American workers left a total of 662 million vacation days unused!
Since 2000, vacation usage has been steadily declining
In 2016 workers reported taking just 16.8 days, almost a full week less compared to the pre-2000 (20.3 days).
The most effective way to make sure you use your vacation time is to plan
52% of planner took all of their vacation time vs. 40% of non-planners
75% of planners were more likely to take a full week of vacation time or more at a time. Non-planners take significantly fewer days – zero to three – than planners at once.
So plan your vacation this January 30th and take advantage of our special lodging offer just for you! Make sure to check your inbox for a special lodging offer from us here at Best of Breck for an unbeatable lodging deal and guaranteed vacation for 2018!