Fine Dining Restaurants in Breckenridge
Indulge in the absolute joy of life's little luxuries and satisfy your taste buds at our carefully curated collection of fabulous fine-dining restaurants in Breckenridge! We insist on reserving your spot ahead of time at each incredible venue to guarantee a fabulous adventure that will leave you grinning from ear to ear. Be prepared for a culinary escapade that is truly out of this world – we promise you won't be disappointed!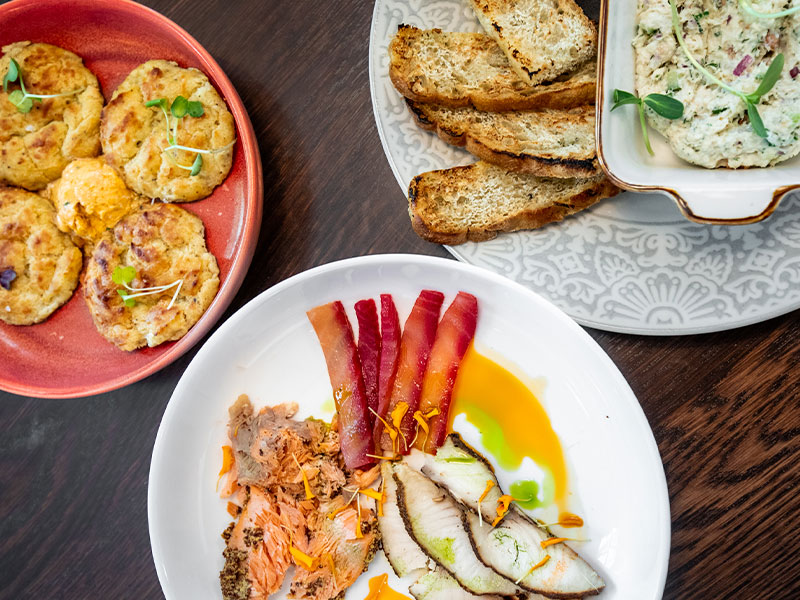 1. The Carlin |
Website
When you think of Colorado, you might not think of seafood. However, Breckenridge's newest Main Street restaurant, the Carlin, will convince you otherwise! Savor a variety of oysters, fish, crab, and more. Plus, enjoy a "night-cap" or late night snack downstairs at the Tavern Underground.
What To Order: Seafood Tower & Seared Verlasso Salmon
Hours: Daily, 4 p.m.–close
2. Rootstalk |
Website
Since its opening in December 2020, Rootstalk has been delighting the senses of Breckenridge locals and visitors alike with its exceptional fine dining experience. Guests can choose from the à la carte menu, which features a carefully crafted selection of dishes that highlight the culinary expertise of our chefs. For those looking for an extraordinary culinary journey, Rootstalk offers 5 or 7 course tasting menus.
What To Order: The 5 or 7 course tasting menu, paired with curated wines
Hours: 4 p.m.–Close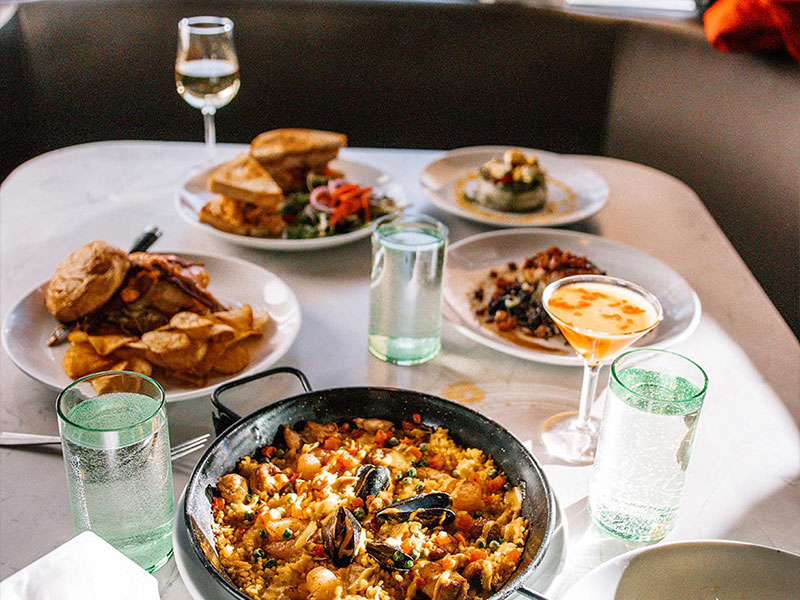 Photo by: Morgan Moutrie
3. Blue River Bistro |
Website
Immerse yourself in the soothing atmosphere of this local favorite. Enjoy a delightful martini during happy hour at the bar, or indulge in a finer experience in the newly renovated dining room. Whether it's a romantic date night, a celebratory occasion, or simply a relaxing way to end your day, Blue River Bistro provides a delightful and serene setting for such experiences.
What To Order: Tomato Basil Soup &  Buffalo Short Ribs 
Hours: 11 a.m.–10 p.m.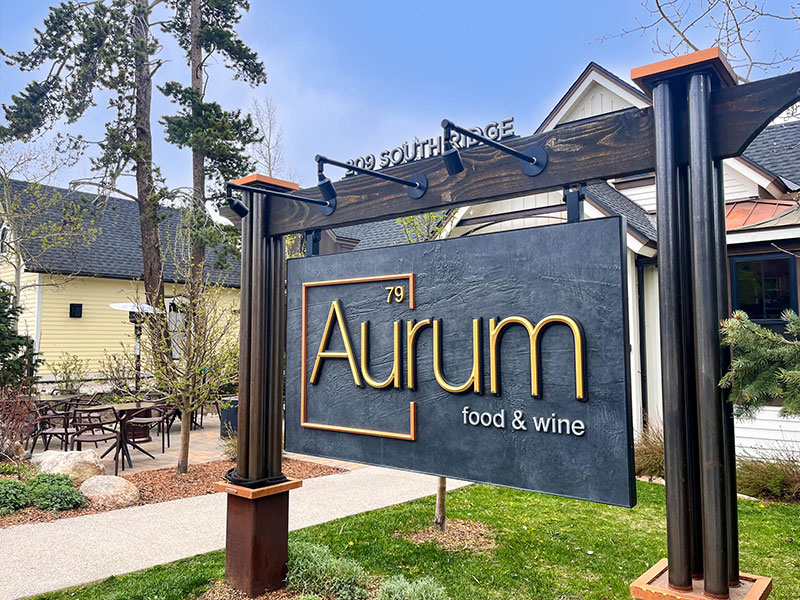 Aurum's menu showcases a selection of innovative New American dishes. Their farm-to-table approach ensures that every bite is filled with the freshness and flavor that only locally sourced ingredients can provide. Pair your meal with one of their crafted cocktails or choose from a wide selection of craft beers and wines. Visit between 4-6 p.m. to take advantage of an amazing happy hour.
What To Order: Crispy Curried Cauliflower & Rocky Mountain Trout
Hours: 4–10 p.m. 
Radicato, located near the Riverwalk, offers guests a family-style Italian dining experience. From the minds of Rootstalk, these chefs have curated a menu with the mission of bringing people together. The dishes taste even better when shared among friends and family. With hand-made pastas and authentic Italian flavors, Radicato has become a beloved local favorite.
What To Order: Carciofo and Pansotti or the Tasting Menu
Hours: 4–9:30 p.m.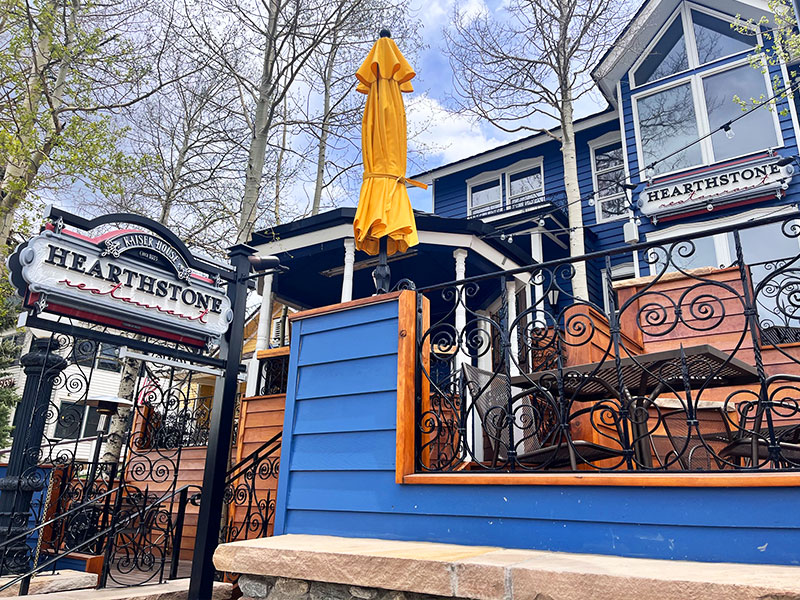 6. Hearthstone |
Website
Hearthstone not only offers breathtaking mountain views from one of the finest patios in Breckenridge but also boasts a menu that is unanimously revered by locals. It's a destination where the combination of scenic beauty and culinary excellence truly shines. Whether you're seeking a refreshing outdoor dining experience or an exquisite intimate meal, Hearthstone never fails to impress.
What To Order: Fish Tacos & Pan Roasted Duck Breast
Hours: 4–9:30 p.m.
7. Briar Rose |
Website
Briar Rose is Breckenridge's go-to destination for mouthwatering steaks. With its longstanding presence as one of the town's oldest restaurants, it has built a strong reputation. Whether you're seeking a cozy happy hour experience in the Saloon or a regal dining affair in the chophouse dining room, Briar Rose offers both options to make you feel like mountain royalty.
What To Order: Shishito Peppers and Petite Filet
Hours: 4:30–9 p.m.
Ready to relax and indulge in mountain luxury? Check out our latest deals here!