Favorite Mountain Biking Trails – Team Edition
March 30, 2022 / Sammy Mazza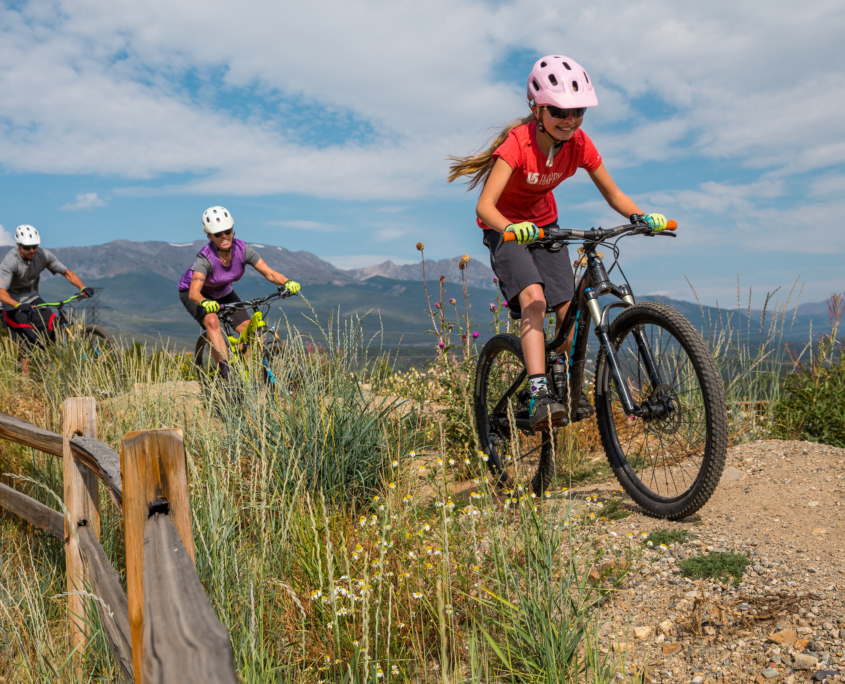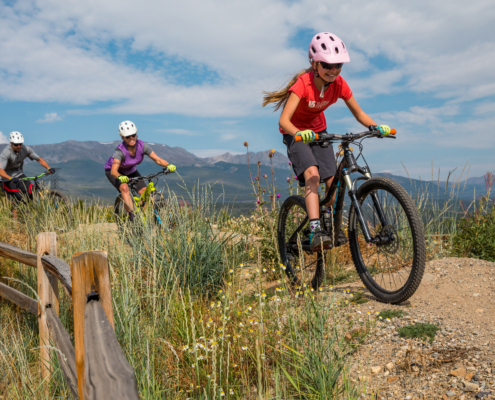 Mountain Biking is such a fun way to get out and explore all that Breckenridge has to offer. Whether you are an advanced mountain biker or someone who has never done it before, there are plenty of trails for each ability. The Best of Breckenridge team has put together a list of our favorite mountain biking trails for you to go out and experience.
Hard Luck – Brett Peterson
Length: 0.6 miles
Difficulty: Hard
This is a fun flow trail on the backside of Prospect Hill. It has many fun features that are hand-built; it's a quick run but intensely fun and full of adrenaline. So if you are an adrenaline junky, this is the perfect trail for you to try! This trail is a bike-only trail so you won't run into any hikers. The Hard Luck trail ties back into the Upper Flume trail for a fun and fast descent to town. Although this trail is rated 'black,' you can take other features around the infamous tailing drop-in.
Horseshoe Gulch Trail – Laurel Coffman
Length: 2.9 miles
Difficulty: Easy
I am not much of a mountain biker but have tried some beginner trails in Breckenridge. If you are a beginner like me, check out Horseshoe Gulch Trail. This moderate trail takes you through wide-open spaces and even past some old mining equipment at the start! I enjoyed this trail as a beginner because there weren't any tight spaces or large rocks to navigate around.
Groovy Uvi Trail 9086 – Tianna Terrell
Length: 2.4 miles
Difficulty: Intermediate
This is the perfect mountain biking trail for beginners and intermediate riders. The trail is flowy and tight through trees but opens up into a meadow for a smooth single-track finish.
Baker's Tank – Sammy Mazza
Length: 2.8 miles
Difficulty: Intermediate
This is a gorgeous route with plenty of fast downhills that provide a unique opportunity to see some of the area's mining and railway history. Getting up to the Baker's Tank water tower involves an intense and steady climb uphill for several miles until you reach Boreas Pass Road.
Length: 1.3 miles
Difficulty: Intermediate
What a super fun, flowy trail. Starting at the top of Boreas Pass road, you will see a single track on the west side of the road. The trail features numerous flowy switchbacks through a beautiful aspen grove. One thing to note: Aspen Alley is a very popular hiking trail, so be cautious around those turns for hikers!