Considering a quick trip to Breckenridge this summer? Breckenridge is the perfect weekend getaway spot due to its proximity to Denver, historic charm and the abundance of readily available activities. Choosing what to do in the summer can be hard–hiking, biking, kayaking, fishing, drinking, dining…you name it, we have it! We've curated a three-day itinerary so you can get the most out of a weekend in Breckenridge. 
Getting to Breckenridge
If you're planning on flying to Colorado, you'll land at Denver International Airport. From there, it's about a two-hour drive to Breckenridge on I-70. You can rent a car from one of the many agencies at the airport, but we recommend you opt for an airport shuttle that will take you directly to your accommodation. The upside of taking a shuttle is the free transportation system in Breckenridge! You can utilize the Breck Free Ride around Breckenridge and even take the Summit Stage free bus system to neighboring towns.  
If you're driving from the west, you can take I-70 all the way to Breckenridge. This scenic drive takes you through the impressive Glenwood Canyon before you head up into the mountains.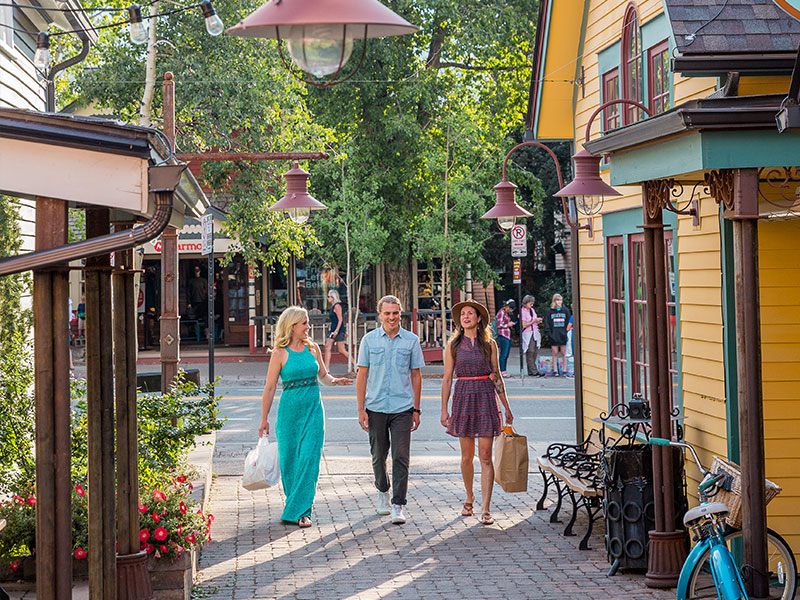 Day 1: Friday
When you arrive in Breckenridge, you'll find the air to be a little thinner and your breath a little shorter. If you need extra air, try one of Breck's oxygen lounges before hoofing it on a trail. When you're ready, take a hike to the Breckenridge Troll, just a short walk from town by the Breckenridge Ice Rink. It only takes a very short stroll through the woods to find this impressive 15-foot wooden sculpture.  
After your adventure, head back to town and explore the hundreds of locally owned bars, restaurants and shops that Main Street has to offer. There is no better way to après in the summer than on an outdoor patio! Try Kenosha Steakhouse–with a large west-facing outdoor patio, you can watch the sunset over the mountains and even enjoy a game of horseshoes along with your brew.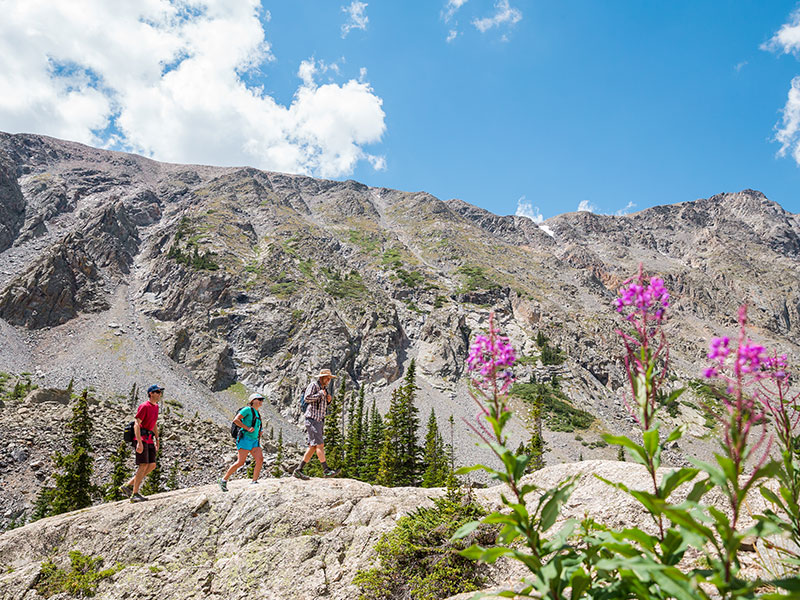 Day 2: Saturday
Breckenridge is a popular hiking destination, and for good reason! With hundreds of trails, scenic views, beautiful wildflowers and even wildlife, there is a lot to be seen. Make sure to get up early to beat the crowds and the chance of afternoon thunderstorms.  
For a grab-and-go breakfast option, try Cool River Coffee House. This local spot has an extensive menu that features bowls, sandwiches, tacos and epic burritos. The Red's B&G Burrito has tots, biscuits AND gravy—we'll leave it at that. If you're looking for an easy hike for the whole family, try Boreas Pass Road, Iowa Hill Mine Trail or Sallie Barber Mine. For more of a challenge, there are many intermediate and expert must-do hikes in Breckenridge like the Mohawk Lakes Trail. 
If you don't hike, there is still plenty to do! Head up to Epic Discovery and have a fun-filled day on the alpine slide, Gold Runner coaster and scenic chairlift. You can even learn something new and tap into your creative side at a BreckCreate workshop in town. 
After working up an appetite, treat yourself to dinner at one of the finer establishments in town. Try Rootstalk for a thoughtfully curated, seasonal menu or Mimo Fancy Tapas for a fun, international experience. Make it a date night at one of the many romantic restaurants in town.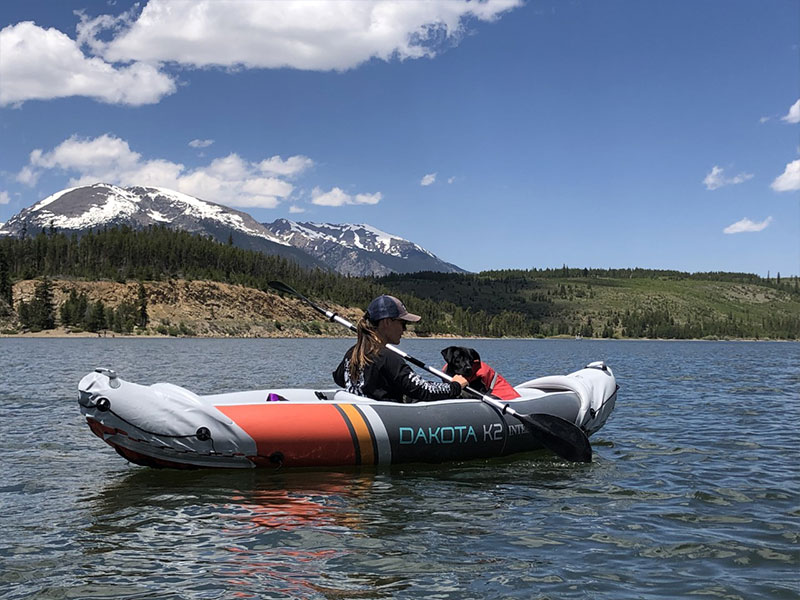 Day 3: Sunday
If you're a brunch lover, you're in luck. Breck has great breakfast options to fuel you for another adventure-filled day. If you're thinking mimosas, bloody marys and hearty portions, check out our brunch blog for the best spots so you can start your day off right.  
After breakfast, head to nearby Lake Dillon to spend some time on the water and soak in the sun. From pontoon boats to kayak and paddleboard rentals, there are plenty of options to explore the nearly 27 miles of shoreline with 360-degree mountain views. Please note, swimming is not permitted in Lake Dillon: the combination of thin air and cold water makes swimming unsafe.  
If you're not up for aquatics, rent a bike or e-bike and enjoy the 18-mile paved Dillon Reservoir Loop!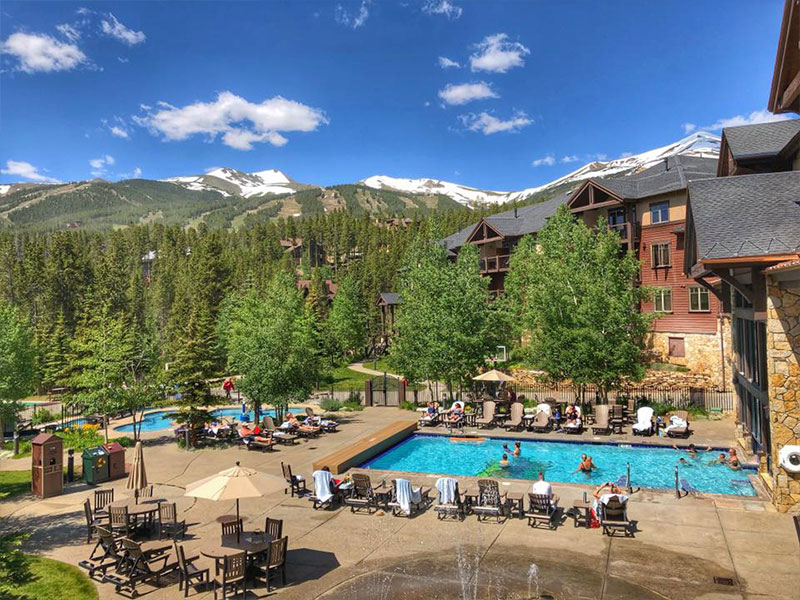 Where to Stay
If you're looking to be close to downtown while still getting a cozy cabin stay, head to Grand Timber Lodge. This property is nestled in the pines with indoor/outdoor pools and hot tubs, private movie theaters and more—all just a ten-minute walk to Main Street. If an upscale stay sounds more your speed, you'll love the Grand Colorado on Peak 8. Sitting right on the mountain you'll have access to luxurious amenities like the Infinity Spa, adults-only grotto and rooftop lounge.