Don't Get Left Out in the Cold – Use this Winter Packing Guide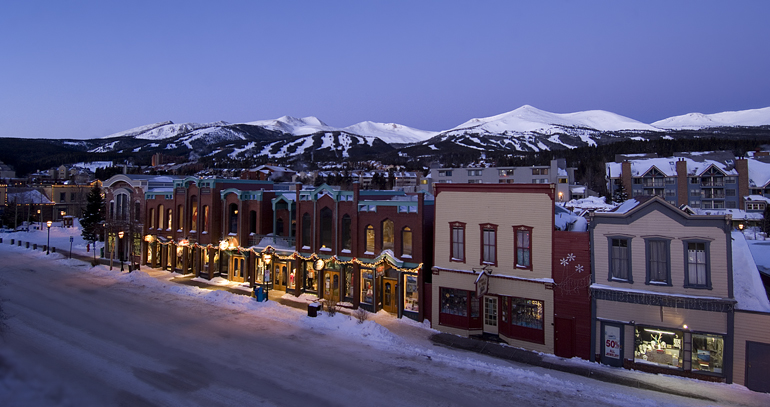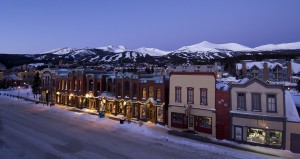 There's a lot to be thankful for in the Rocky Mountains this November. Each snowflake is a tiny precious gift from Ullr, and we can't wait to show that Nordic ski god just how grateful we are by putting those flurries to good use… under our skis, of course! When planning a skiing or snowboarding trip, excitement will inevitably accumulate into a massive snowball of stoke that storms through your mind, clouding your judgement when it comes to packing. Don't sweat it, the BestofBreck staff's got your back. As seasoned veterans, we've compiled a list of the essentials items needed for your trip, and the most effective ways to transport them to Breck.
Equipment– We've all had those moments. You're headed to Peak 8 for an ideal powder day and realize that your equipment hasn't been waxed in months. Suddenly, that powder seems more like a speed bump, right? A lot can slip your mind when you've got Rocky Mountain ski fever. See our comprehensive list below to guarantee a stress-free day on the slopes:
Boots (Extra laces for boarders)
Ski's & Poles or Snowboard
Bindings & Screwdriver if needed
Boot Heaters & Charger (Stay warmer, ride longer)
Helmet (Because we like you)
Wax, Small Iron & Plastic Scraper
Double ski or snowboarding bag (Stuff all of your belongings in here – goodbye additional baggage fees!)
Out-of-State Travel Tip: Steer clear of the hassle caused by lugging skis across the country. Visit LuggageForward to learn about cost effective ways to ship equipment and gear. Renting is also a great option, and we recommend Christy Sports at Grand Timber Lodge.
Gear– There are a couple things to consider when choosing your winter apparel. Of course, functionality and warmth should be top priorities. You'll also want to wear something to help your friends identify you if you get separated on the mountain (such as unique gloves or a helmet). Last but not least, make sure everything you wear is comfortable to maximize your time on the hill. Similarly to shipping equipment (see link above), many are now opting to ship luggage, too. Check out a comprehensive list of the gear you will need in Breck:
Base Layers- Don't go cheap on your thermals. Staying warm is priceless, so get the warmest top and bottom layers that you can find. They'll last you years.
Socks- Your socks determine how long you're able to stay out on the slopes. Allow your boots to govern the thickness. If you forget socks or aren't comfy in yours, pop into Joy of Socks on Main Street and Annie will make sure your feet stay cozy.
Outerwear- Make sure to bring your warmest snow jacket and ski pants if you're coming in peak winter. Choose water resistant attire that leaves room for layering, no matter the season. Spring skiing won't require as much warmth, so plan accordingly.
Hat, Gloves & Neck Warmer- Keep these in your carry-on, as you will need them when getting off the plane. Allow the season to dictate the level of warmth, but always make sure your gloves are very waterproof! We suggest bringing spare gloves, in case you lose one, or they haven't fully dried from the day before. Nothing is worse than wet/cold hands or feet.
Goggles- Your ability to see is going to be the most important factor in making it safely down the mountain. Goggles should have a wide peripheral range, little to no scratches and lenses for sunny and cloudy days. Cloudy days call for orange or yellow lenses, while sunny "blue bird" days require darker lenses. Grab a wiping cloth that won't scratch and never apply water to your lenses, as this damages the protective layer. We rely on EK Cat Crap to stay fog-free. Snag some anti-fog (and anything else you forgot) at Christy Sports, or stock up before you're here at Mountain Threads or GetOutfitted.
Protect Yourself– In high alpine environments like Breck, the elements can take a toll on your body. Take these precautions to maximize fun and minimize discomfort:
Hydration- Drink plenty of water, take multivitamins and limit alcohol consumption (or increase water if that just isn't an option). You can purchase oxygen at the grocery store if necessary.
Sunscreen- We recommend SPF 50 to avoid a sunburn in any season. Breckenridge is two miles closer to the sun than sea level, so reapply often (no matter the weather)!!
Chap Stick- Who wants cracked, dry and/or bleeding lips? NO ONE! Bring a few of these. The same goes for your skin, too. Bring lotion with aloe in it.
Lodging– When coming to one of the most visited resort towns in the Rockies, securing lodging ahead of time is essential. We always applaud Breckenridge Discount Lodging for their unreal deals. Some of our favorite properties are listed below:
Documentation– No, we don't need your papers (but you might need back-up identification with an out of state license at some bars here). If you came to Breckenridge and didn't have one of the best times of your life, we would be shocked. So, document the fun you're having. Share your stories, photos, blogs and videos with us (we LOVE hearing about it). Remember these, too:
Camera- Phones work great, but you will want to have a tough case that can withstand getting dropped in the snow, or your pictures might not make it home with you.
GoPro- Bring your GoPro and all of its accessories. Filming yourself slashing knee-deep powder or hitting jumps on your skis or board creates some impressive footage. We also enjoy seeing videos of everyone having a blast in town or at cool events like the Ullr Fest parade and bonfire.
Fitbit- Record your progress. As you adjust to altitude and become acquainted with the terrain, you might just shock yourself with how your skills and endurance improve.
Now that you're prepared for anything the mountain could throw your way, it's time to get on this whole packing thing. Be safe, have a blast and don't forget to share all of your incredible memories with us!! See you on the hill, friends.


https://bestofbreck.com/wp-content/uploads/2015/11/Wednesday-Nov-18-15.jpg
1500
1500
Meckenzie Donnell
https://bestofbreck.com/wp-content/uploads/2021/08/bob-horizontal-logo.png
Meckenzie Donnell
2015-11-19 17:08:49
2021-09-24 12:14:43
Don't Get Left Out in the Cold – Use this Winter Packing Guide