Winter Activities for People Who Hate Winter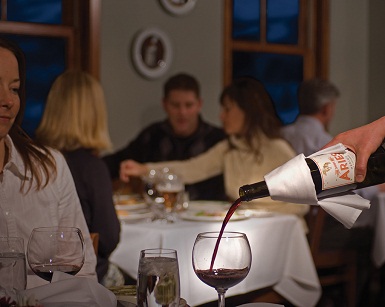 This week Breckenridge had its first dusting of snow on the mountains and the temperature dropped significantly. Fall is in the air and local talk is turning towards the upcoming ski season. Are you looking forward to your next winter vacation and chance to ski Breckenridge or are you in anguish at the thought of having to leave your wonderful warm indoor climate and be dragged by your snow-loving family on another trip to the Breckenridge Ski Resort? Have no fear! There are lots of fun activities to do in Breckenridge if you are not a snow-loving winter person. While your family is busy booking their Breckenridge lodging and praying for plenty of white, dry snow take this time to plan a little "Stay out of the cold" winter vacation of your own. Turn your Breckenridge ski vacation into a warm, luxurious, entertaining, vacation of your very own.
The proper way to start any Breckenridge "Stay out of the cold" winter vacation after sending the family off to the ski slopes is with a massage and spa treatment at Soothe Day Spa or the Grand Victorian Day Spa. From deep tissue massages to manicures and pedicures to facials and body scrubs of all sorts a good spa treatment will put you in the right mindset to enjoy the rest of your time in this winter Wonderland. Relax and unwind at Soothe or the Grand Victorian Day Spa in Breckenridge, Colorado
The next step is to set your appetite in order. Sneak into Eric's or Empire Burger for their $7 lunch special or try something a little more gourmet like Sevens or Relish with their amazing.
Now that your stomach is happy and you have been mended you will be ready to enjoy all of the activities that Breckenridge had to offer. Start on Main Street. With hundreds of shops, boutiques and art galleries to browse and shop in. You could literally spend days and not see everything. Local and international artists display and sell their beautiful works of art from art galleries that dot Main Street from end to end. Clothing and jewelry boutiques, outdoor outfitters, gift shops, candy and other specialty stores make up the balance of what you will find in the Breckenridge Shopping District. If you enjoy history, Breckenridge has one of the largest historic districts in the Rocky Mountains. Start at the Breckenridge Welcome Center and enjoy the 2 story free museum of Breckenridge. Arrange for a walking tour of town with a local historian or visit one of the museums in town such as the Barney Ford House or the Edwin Carter Museum.
If you are looking for activity and adventure – just not the skiing and snowboarding type Breckenridge has you covered. Start at the Breckenridge Recreation Center where you can swim in the heated pool, hot tubs, sauna or steam room, Try the indoor rock climbing wall, Play indoor tennis or just work out. Head over to the indoor ice rink to get the feel of a winter activity without having to feel the biting cold of winter. Go for a short trip to Idaho Springs or Glenwood to enjoy a soak in the outdoor hot springs. Consistent, warm pools of calming peaceful spring water await. Nothing is more enjoyable then soaking in a hot spring warm and content during a winter snow storm. Want to get in touch with winter even a little more than this? A Dinner Sleigh Ride offers the chance to take a romantic sleigh ride on a cold winter's evening behind giant draft horses and stay warm with piles of blankets and hot chocolate.
End the evening with a gourmet dinner and a trip to the Backstage or Speakeasy Theaters, offering plays and musicals year round the Backstage Theatre is open seven days a week offering matinees and evening show. For cinema try the Speak Easy Theater which shows recent Hollywood movies and indie flicks every night in the old Colorado Mountain Collage Building.
So remember is you are coming to Breckenridge for your winter vacation but don't love the thought of having to do winter activities. There are more than enough activities to keep you excited and warm away from the cold, cold ski slopes!
If you would like to plan a trip to Breckenridge, contact Breckenridge Discount Lodging. We are your source for Breckenridge deals, Breckenridge discounts and Breckenridge recreation. Give us a call at toll free1-866-476-2311 or visit www.breckenridgediscountlodging.com.
https://bestofbreck.com/wp-content/uploads/2015/06/Friday-Sep-9-2011.jpg
1500
1500
Nicole DeCesare
https://bestofbreck.com/wp-content/uploads/2021/08/bob-horizontal-logo.png
Nicole DeCesare
2011-09-09 15:26:05
2023-04-19 16:00:49
Winter Activities for People Who Hate Winter