Weekend Activities in Breckenridge for 3/2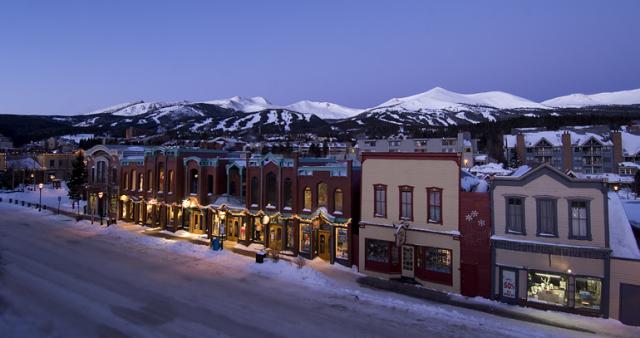 Coming to Breckenridge this weekend? On your way? If so this is a good thing. Breckenridge has received over 2 feet of snow this week and the skiing is the best it has been all season! If you are looking for something fun to do after skiing and riding this week here is a list of some fun activites going on this weekend in Breckenridge. Movies, plays, Presentations, music and more, there is something for everyone!
The Artist – Speakeasy Movie Theatre
Where: 103 S. Harris St.
When: Daily 5:00 & 7:30 p.m. Sat & Sun. 2:30 p.m.
Info: Five Academy Award Winner, including Best Picture!
Contact:  970-453-7243
Oscar & Felix at the Breckenridge Theatre
Where:  121 S. Ridge St.
When: Thursday 6:30 p.m. Champagne evening, Friday, & Saturday 7:30 pm, Sunday 1:30 pm.
Info: Those who love the original version will laugh all over again at the classic characters in an all-new setting, with new jokes, new characters, but with all that same Neil Simon magic.
Conquering the Snow of Kilimanjaro
Where: Colorado Mountain College, Finket Auditorium
When: Sunday, March 4th, 5 p.m.
Info: The eleven Summit County "more than middle-aged" women who summited Mt. Kilimanjaro in September 2011 will be showing a presentation of their trip.
Contact: 970-453-9142
Breckenridge Heritage Alliance Museums, Haunted Tours, Historic Walking Tours, Historic Saloon Tours.
When: Throughout the weekend
Contact: Visit the Welcome Center for information or call 970-453-9767
Dead Winter Carpenters & the Wheeler Brothers
Where: Three20south, 320 S. Main St.
When: Friday, March 2nd, 9 pm.
Info: Come see this rollicking, high-energy Americana roots-infused five-piece band.
DJ Jeff Cox & DJ Burt Reynolds
Where: Cecilia's – 520 S. Main St.
When: Every Friday and Saturday, dance the night away! Ladies night at Cecilia's every Wednesday night.
Contact: 970-453-2243
The Mighty High Bank, All Jerry, All the Time
Where: Three20south, 320 S. Main St.
When: Saturday, March 3rd, 9 pm.
Breckenridge Distillery Tours & Tastings
Where: Tasting Room, 137 S. Main St., Distillery, 1925 Airport Rd.
Info: Free tastings of handmade, small-batch Colorado spirits at the Tasting Room.
Contact: 970-547-9759
If you are thinking about coming up this weekend but haven't made plans. Visit www.breckenridgediscountlodging.com for the best deals on lodging anywhere in Breckenridge!
https://bestofbreck.com/wp-content/uploads/2015/06/Friday-Dec-23-2011.jpg
1500
1500
Nicole DeCesare
https://bestofbreck.com/wp-content/uploads/2021/08/bob-horizontal-logo.png
Nicole DeCesare
2012-03-02 18:38:23
2015-06-25 23:13:30
Weekend Activities in Breckenridge for 3/2