Reasons To Stay in Breckenridge During the Week
Tianna Terrell / February 7, 2020 Updated: By Cody Mendoza / December 19, 2022
L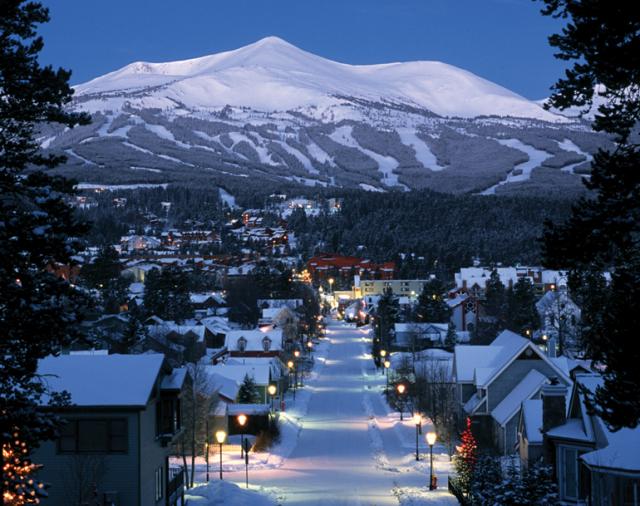 ess traffic, a peaceful town, wide open slopes, and bigger smiles.  You can find all of these things in abundance when visiting the mountains during midweek. Visiting Breckenridge during the week allows you to pack in more activities and save big on lodging too!  Whether you are looking to escape the 9 to 5 for a while or work remotely and experience a different kind of "board meeting", visiting the high country Sundays through Thursdays offers a lot of advantages! Here are five reasons to visit Breckenridge mid-week:
Save time – Recently, I was riding the lift and talking to a couple that had just arrived from the Front Range which is typically less than a 2 hour drive. It was noon and they were telling me about how this lift ride was their first run of the day. They had left their home at 8 a.m.! Weekend stop-and-go on the highway is a reality of life when traveling to the high country on a weekend morning. Alternatively, drives along I-70 on weekdays are usually much less congested and on average only take about an hour and a half! Heading up on Sunday evening will put you opposite the major flow of people traveling and allow for smoother travel to the mountains. Can you say, "Bye Bye Sunday Scaries?"
Stay better – Visiting on weekdays offers more availability at hospitality locations, and more ease when trying to book that last-minute powder-chasing trip. Nightly rates are almost always lower on weekdays as opposed to weekends and you can find lodging closer to the slopes. Treat yourself to a ski-in/ski-out experience for easy access to both the slopes and the hot tubs once you are down the hill.
Live large – Make sure one of the first things you do when you come up to Breckenridge on a weekday is to grab a Summit Daily. You won't miss the distinctive blue boxes that are ubiquitous around Summit County. Inside lies the free daily newspaper and all of the happy hours, food deals, and sales going on in Breckenridge. Since the weekdays are less crowded, there is less demand for food, drinks, and tables. Some of Breck's best happy hours only take place Mondays – Fridays, so don't miss out on your favorite mountain fare.
Own the mountain – Weekdays allow you to feel that mountain freedom you've been craving. Runs are more wide open and lift lines are small to non existent. Want to recreate that powder shot from your favorite Ski Magazine? With fewer people on the mountain, mid-week powder days don't get tracked out as fast!
Save your sanity – Breckenridge is awesome on the weekend. Town is vibrant and full and life. There is no shortage of fun activities to try and plenty of people to enjoy it with. But if you are looking for something a little quieter, a little less expensive, or a little less crowded on slopes (and sidewalks), come up on weekdays. If you are looking to avoid the frustrations of traffic and crowds that sometimes occur then heed this advice and come up to Breckenridge on a weekday.