Relax at the Best Spa in Breckenridge
There's no better way to relax and unwind than treating yourself to a spa day but we're not talking just any spa day. At Infinity Spa at the Grand Colorado on Peak 8 time slows down. At this full-service day spa, you can allow yourself to be pampered and immersed in tranquil luxury. Thoughtful design, satisfying aromas and calm energy bring you a sensory experience unlike any other spa in Breckenridge.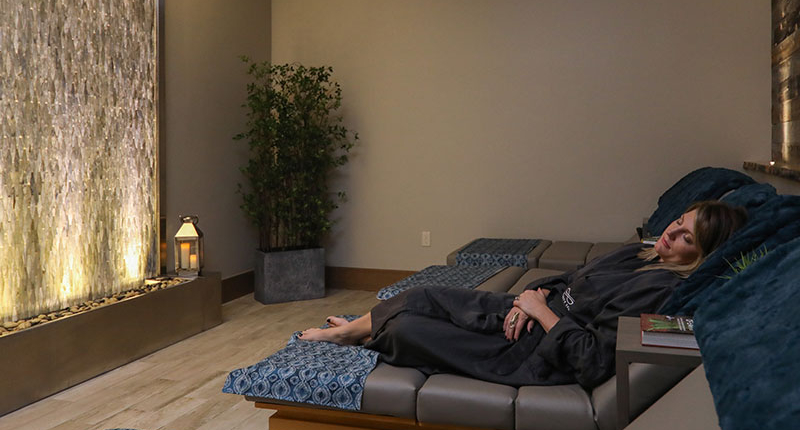 Relaxation Room
Your journey to zen starts in the Relaxation Room where a soothing waterfall and gentle music calm your mind. Recline in a digitally controlled lounge chair, enjoy a cup of tea and let your worries melt away while you await your spa treatment.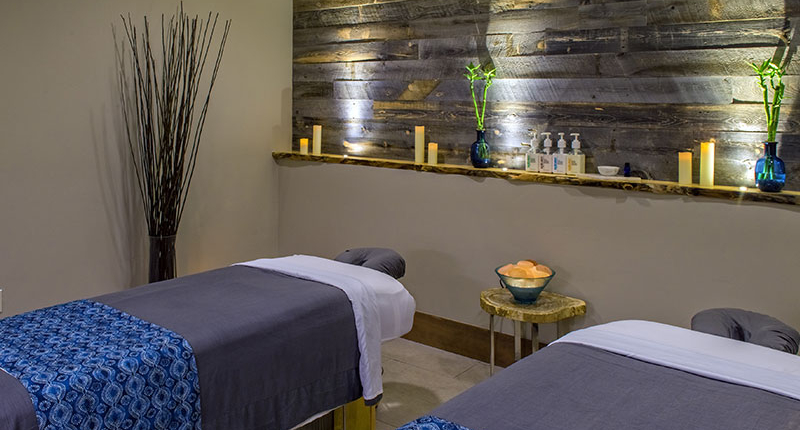 Spa Services
Breckenridge is an outdoor paradise and that means your body can take a toll from all the exhilarating adventures. Infinity Spa offers a variety of services that allow you to achieve your relaxation and recovery goals from body and skin therapies to massage treatments and nail services. Customize your service with thoughtful add-ons like a scalp treatment, rejuvenating eye mask or oxygen treatment. 
Restorative Grotto
Post-treatment, take all the time you need in the restorative adult-only Grotto. This calming space welcomes you to continue your restorative journey at your own pace. Detox in the sauna or steam room, soak in the hot tub and refresh in the cold plunge pool. Wind down in a lounge chair with a chilled eucalyptus towel. 
If you'd like to learn more or book an appointment with Infinity Spa, click here.  
Why let your spa day end?
As a guest of the Grand Colorado on Peak 8 you have access to the adult-only Grotto along with a plethora of stellar amenities like hot tubs, pools and private movie theaters.
Learn how you can save 25% on your next stay with our Promotional Rate.