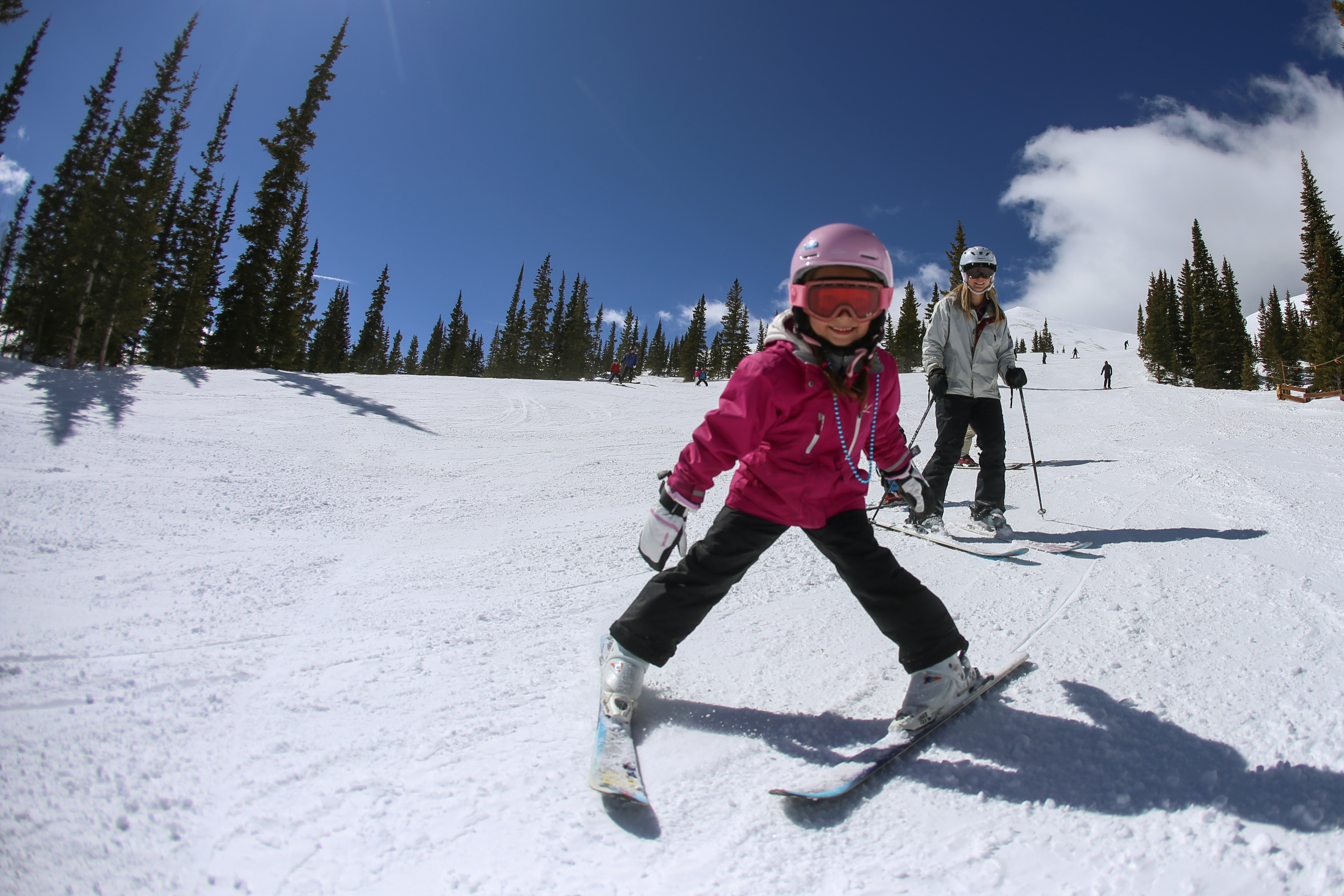 We Floridians traded our summer week for a winter week in the new North Building in the Grand Lodge at Peak 7, and our Colorado adventure began! My husband and I hadn't skied since our last trip to Breck in 2008, and now we're both retired. We were proud to manage our equipment and maintain our blue slope status – with the blue Monte Cristo on Peak 7 as our favorite! Our Denver granddaughters (12 and 9 years old) who had never skied joined us one day to learn the basics on the bunny slopes near the magic carpet on Peak 8. The 12 year old then had no problems on the lift at Rip's Ride and swished down green Dyersville slope much faster than her grandmother! The warm pools and hot tubs of the Grand Lodge were our reward that afternoon. Back in the lodge, we enjoyed stuffing and designing t-shirts for our fox, wolf, and raccoon cuddly critters! But perhaps the most memorable thing grandparents and grandgirls did together was spending time in our own movie theater in the lodge! Priceless time together, and the only thing we purchased were the refreshments! The girls also loved tubing and negotiating the "hamster ball" in the Adventure Park in Frisco on our return trip to Denver.
We enjoyed exploring the unique town of Breckenridge, with its beautiful snow and magical Christmas lights! Dinners at Le Petit Paris, Hearthstone, and MiCasa were delicious – and we were ever so thankful for the shuttle service to and from town from the Grand Lodge at Peak 7.
We had been looking forward to this trip for almost a year, and our experience exceeded our expectations. (Well, except for the fact that our flight home from Denver was cancelled due to bad weather at the airport!) This retired couple may even decide to plan another ski trip to Breckenridge and the Grand Lodge at Peak 7 next year. Florida loves Colorado!
Name: Rebecca Sickles
City: Orlando
State: FL
https://bestofbreck.com/wp-content/uploads/0201/03/Thursday-Mar-21-2013.jpg
1500
1500
Nicole DeCesare
https://bestofbreck.com/wp-content/uploads/2021/08/bob-horizontal-logo.png
Nicole DeCesare
2013-03-21 00:00:00
2015-07-08 21:33:26
Florida Loves Colorado!