With 2,908 acres of skiable terrain on Breckenridge Ski Resort, choosing just one favorite ski run is hard. Somehow, the Best of Breck team has compiled a list of our go-to spots on the mountain. Check these out next time you're in town!
Cody:
Favorite Run: Horseshoe Bowl
Location: Peak 8
Difficulty Level: Double Black
This is the classic spot at Breck. While not one specific run per se, Horseshoe Bowl offers quick access to the terrain as beautiful as it is challenging. Accessed by the infamous Breck T-Bar or from a traverse from Six Chair (if you are going to traverse, hold your speed because some of it is uphill!), this terrain is my go-to for a few quick laps before work. You can take a straight shot right down "the Gut" (the dead center) of the bowl for wide-open turns or traverse to the skier's left to get to the top of the rocky outcropping flanked "Lulu's." But my actual favorite run at Breck is a small offshoot of Horseshoe, to the very skier's right, Contest Bowl. Contest Bowl is a small bowl/face with plenty of rock features (Including "B.O.C. aka Breck's only cliff, a local's favorite and silly moniker as there are plenty of cliffs to send it off in the high alpine terrain). You can often find 10-12 turns of perfect windblown powder in this short but challenging bowl.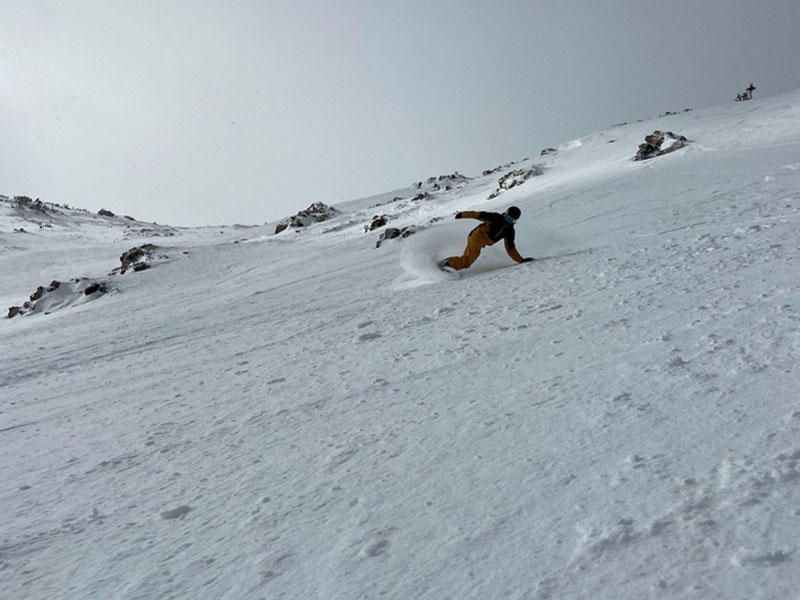 Laurel: 
Favorite Run: Bliss
Location: Peak 6
Difficulty Level: Blue
A name that indeed says it all. Bliss is located on Breckenridge's Peak 6 and is the first above-tree line run I experienced! You don't need to be an expert to ski and ride the high alpine in Breckenridge. Access this run via Kensho SuperChair and enjoy a wide-open bowl with breathtaking views.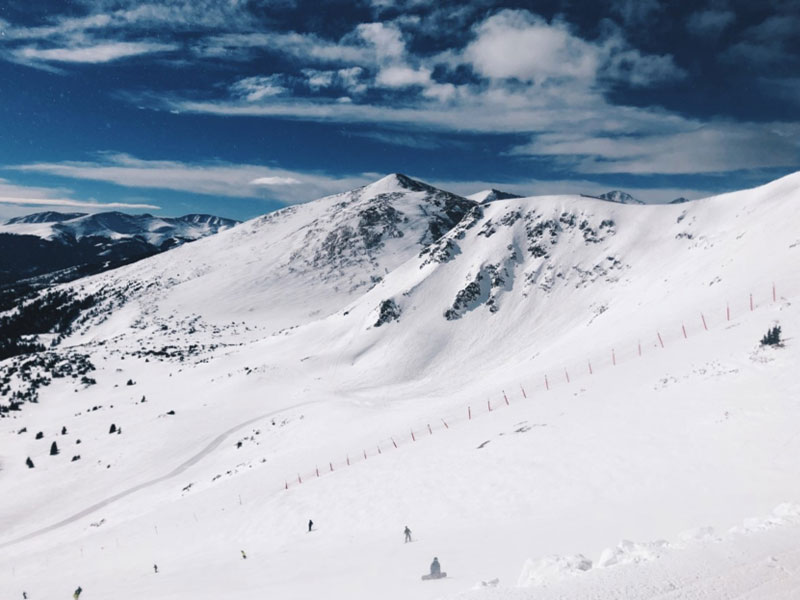 Emmily:
Favorite Run: Whales Tail
Location: Peak 7/Peak 8
Difficulty Level: Double Black
This run is located between peaks 7 and 8, only accessible from Imperial Super Chair. As you might have guessed, this bowl was named after the natural mountain formation in the shape of a whale. With an ungroomed, steep, open bowl and challenging to reach for some, this pitch can be the perfect location for a full send.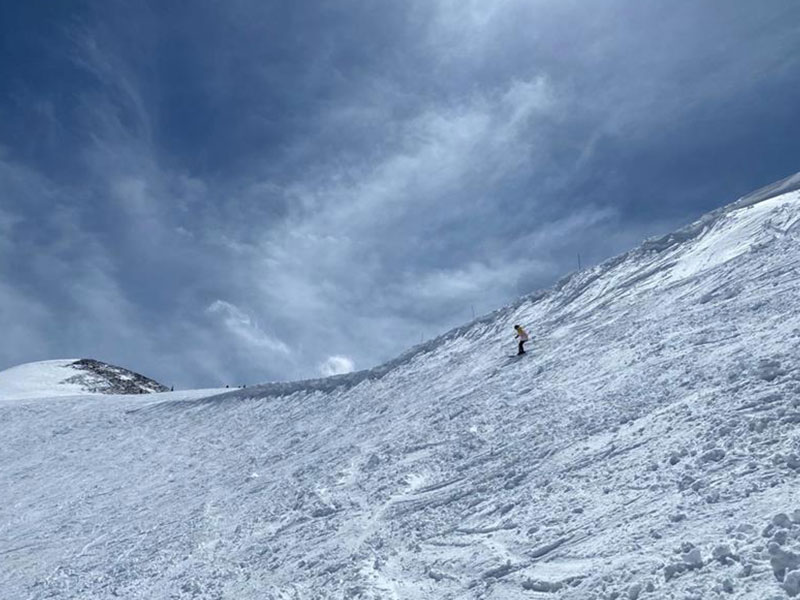 Lauren:
Favorite Run: Wirepatch
Location: Peak 7
Difficulty Level: Blue
Like most people, I could spend an entire day on peak 7. I like to hop off the Independence lift and start on Wirepatch. You can stay here and hit some moguls or pop over to Lincoln Meadows for a fun open run. Grab the Freedom Chair to avoid the base area lift line, or continue to an après-ski lunch at the Grand Lodge on Peak 7.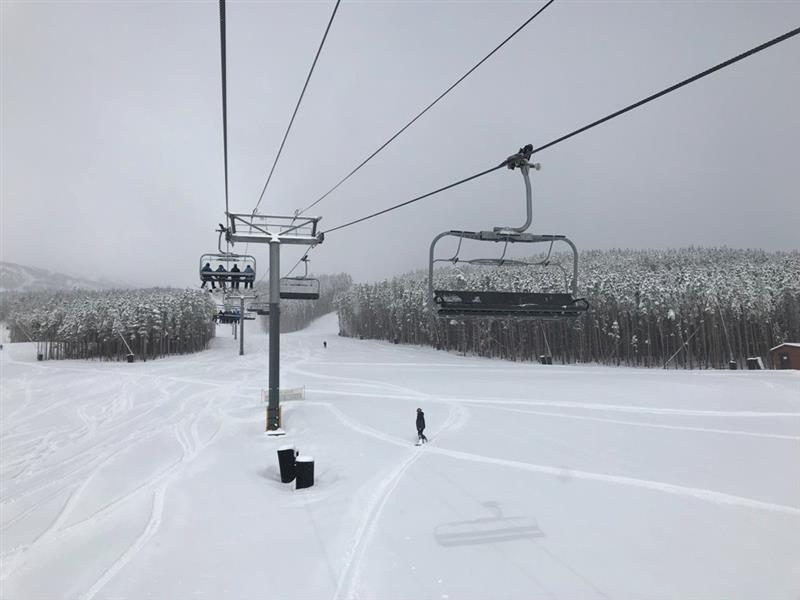 Tony: 
Favorite Run: Windows
Location: Peak 9
Difficulty Level: Double Black
After riding the E-Chair lift, follow the signs to the Windows runs. These tight trees are a technical skiers treat. The steep pitch mixed with the density of the flora make this challenging terrain a local's favorite. "Pro" Tip: Watch out for the creek at the bottom exit area!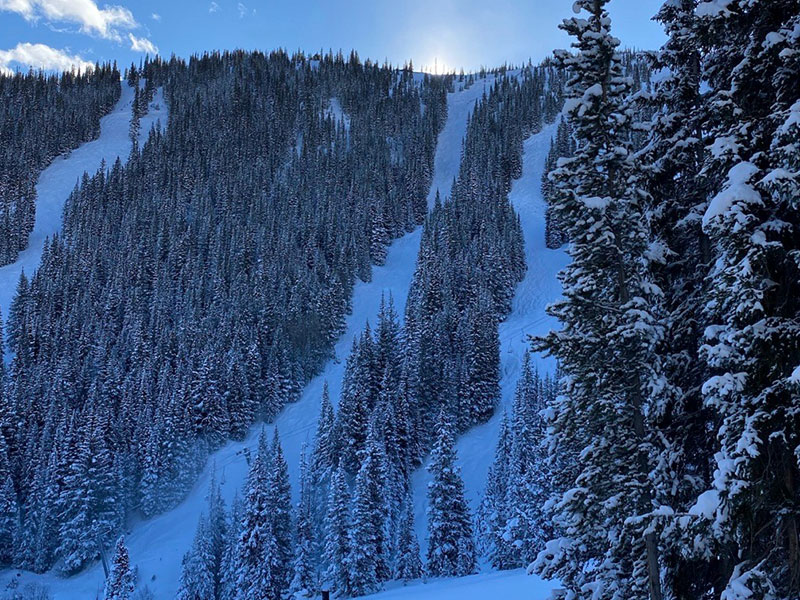 Andy:
Favorite Run: Humbug
Location: Peak 8
Difficulty Level: Double Black
After hopping off the T-bar, ski down the mountain a little to find signs leading you onto Humbug. I love this run because it holds snow really well. I also love how the upper mountain gets a lot of sustained wind. Horseshoe Bowl typically stays chalky and nice, even through high pressure spells when we haven't seen fresh snow in a while.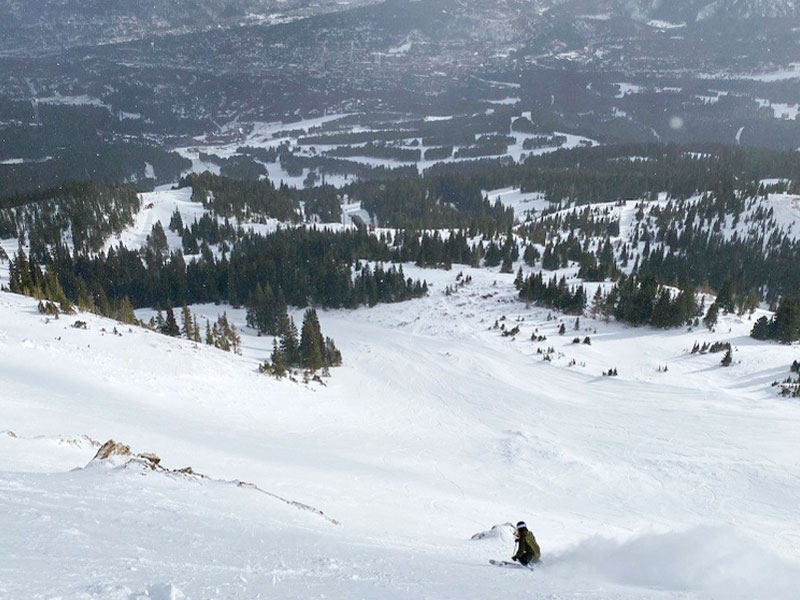 Fun Fact! Did you know our ski map was hand-painted?! The iconic James Niehues has painted over 200+ ski resorts across five continents over his 34-year career, one of which was our beloved Breckenridge.