Best Things To Do in Breckenridge in October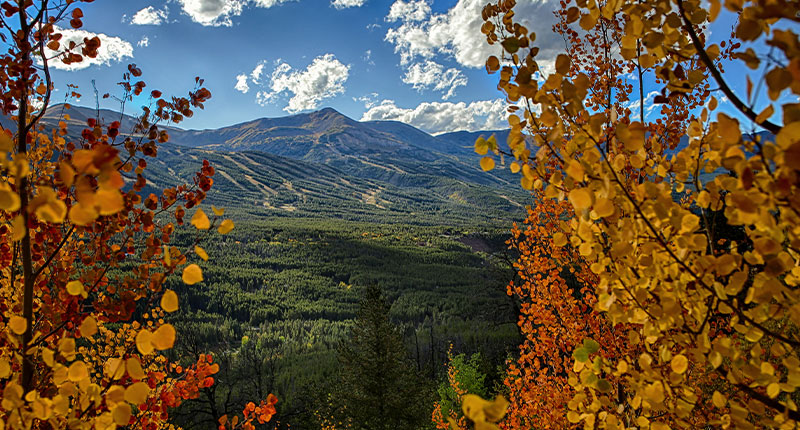 September 23, 2022 / in Activities in Breckenridge / by Lauren Parker
While October is considered our "off season" here in Breckenridge, the town has a lot of exciting festivities to offer during the fall months. This is your final chance to appreciate all of those snow-free activities before the powder hits! Here are the best things to enjoy in Breckenridge in October.
Fall Hiking
I know, I know, this one is a given, but we think getting in a few good hikes before the first snow is important! Some of our favorite fall trails are Baker's Tank and Aspen Alley. Both offer stunning views and are considered easy-moderate levels. Be sure to check the weather before heading out as October is a transition period and the temperatures could change quickly!
Take a Scenic Drive or Stop at the Overlook 
Do you need a new desktop background? These three scenic overlook areas guarantee a perfect snap! 
Boreas Pass

: This road is a Breckenridge classic. It's best to start at the ice rink and continue up the hill. Make sure to stop at the overlook areas to take in the views. 

Breckenridge Overlook: With plenty of parking and visibility of the entire town, this overlook is a must see spot.

Sapphire Point

:  This location features a trail less than a mile long with stunning views the entire time. Sapphire Point is the perfect overlook for early Christmas card photos, or even a proposal!
Happy Hours
While Après ski has its place in our hearts, there's nothing like an outdoor patio happy hour after a long day of hiking or biking. We think Hearthstone and Fatty's happy hour deals and patios take the cake. Bundle up, and enjoy gorgeous views of the mountains while sipping on a featured cocktail or snacking on a cheese plate at the Hearthstone. If you stop by Fatty's make sure and check out their cheese curds, they're a local favorite!
Mountain Biking
October is the official last month of Breckenridge's mountain biking season. If you want to take advantage of the dry trails before the snow falls, we recommend renting a bike from Carver's Ski and Bike Shop. Then, after grabbing your rental, head over to the Yellow Brick Road or Humbug Hill trails!
Grab a Coffee and Walk Along the River
Located in the heart of downtown Breckenridge is a hidden coffee shop called Cool River Coffee House. They have great coffee, smoothies, burritos, and a wide variety of pastries to choose from! After grabbing something to keep you warm, head towards the back of the building to take a stroll by the river walk. Listen and enjoy the sounds of the water rushing before it all freezes over!
Enjoy the "Off-Season" Lodging Discounts
The best part about visiting Breckenridge in between peak seasons is the discounted lodging you can find on the mountain!