Local's Guide: Best Breweries in Summit County
By: Carrie Scheick // 06/18/21
There are few things I love more than sitting with friends and having a beer.  Throw in a mountain view and dogs – what could be better?
Summit County is one of the state's favorite tourist destinations and as a local I can understand why. It is the outdoor enthusiast's playground. It is the photographers' wonderland. It is the beer enthusiasts' paradise with breweries and taprooms to choose from all over the county. There is a beer for everyone in Summit County. These are just a few of the places you can frequently find me, in no particular order. I love each individual atmosphere, the quality beer, the high probability to be around a lot of dogs, and of course, the friendly people of our community.
Broken Compass Brewing, Breckenridge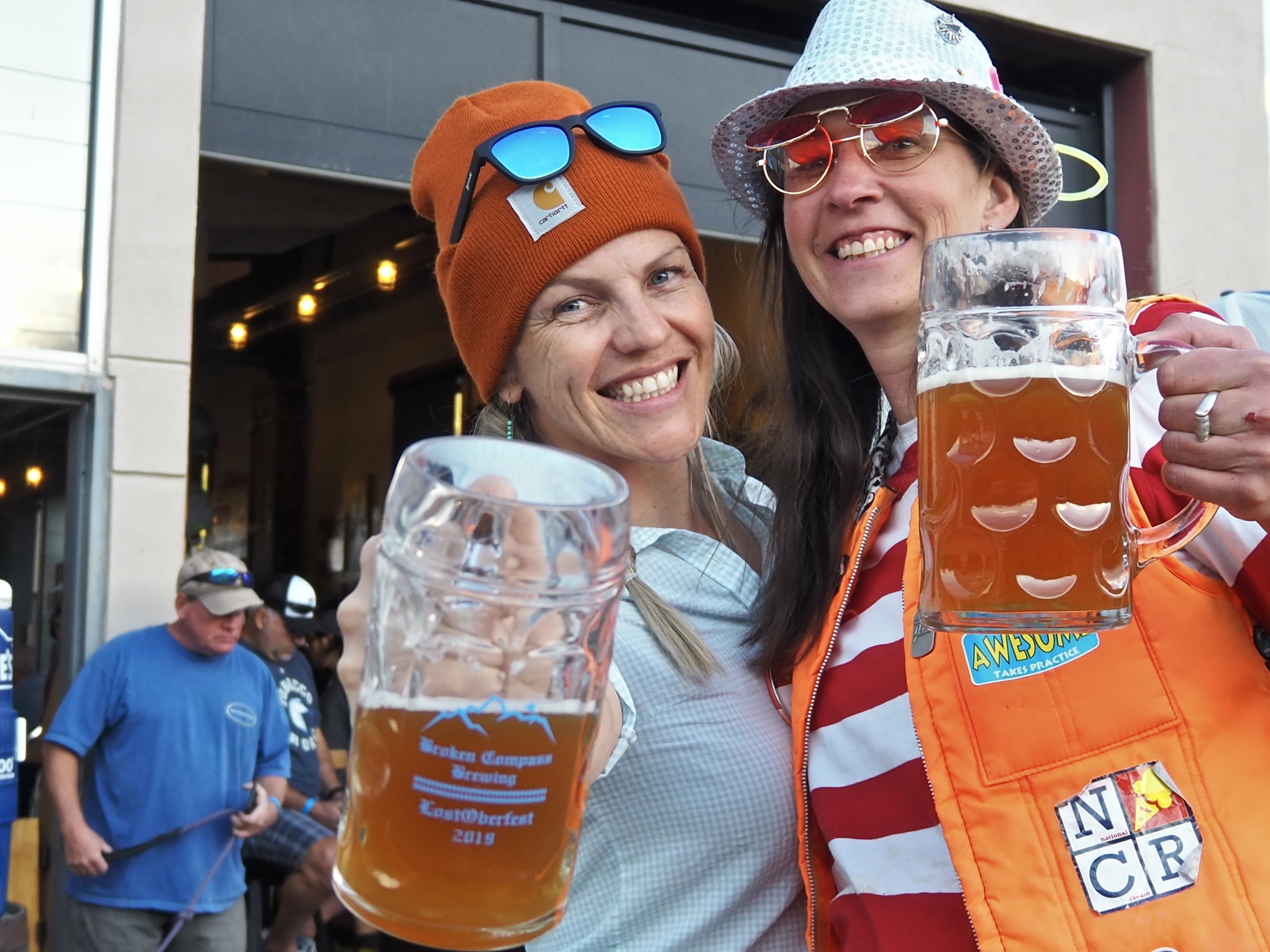 With the branding of "Drink Beer. Pet Dogs." Broken Compass encompasses my life goals into two simple sentences. If you do not bring a dog with you to the brewery, you're likely the odd one out. The original brewery location is right off the recreational bike path and they recently opened another tap room on Main Street in Downtown Breck. Currently, my favorite county beers hail from Broken Compass – their Mango Passionfruit Sour has been in many a growler over the past few months. I am eagerly awaiting the return of the W.A.P.P sour once peaches are in season again this summer.
Highside Brewing, Frisco
Situated on the corner of Main St. and Highway 9 in Frisco, you can't miss Highside. With an upstairs taproom with scenic balcony views for all you mountain lovers and TVs for all you sports lovers while the downstairs taproom hosts all you dog lovers, Highside has a seat for you. Highside's Swim Beer (a Pilsner) is my go-to, but their Frisco Gold Blonde Ale has taken a solid second place. Pair any one of their beers with the BBQ brisket nachos and you are guaranteed to have a great time.
Steep Brewing & Coffee Company, Keystone
This was often the spot to stop before and/or after a day on the slopes at Keystone or Arapahoe Basin. I am personally not a coffee drinker and yet I will still advocate that you stop by and grab a cup. Steep is tucked in the shopping center right next to E. Keystone Road and if you do not know it's there, you will drive right past it. Don't drive past it – it's worth the stop! This handcrafted beer is truly a community beer, as the brewers collaborate with other Colorado breweries such as Highside, Angry James, and Guanella Pass Brewery in Georgetown. Whether you're craving food or beverages for breakfast or Après, Steep has you covered.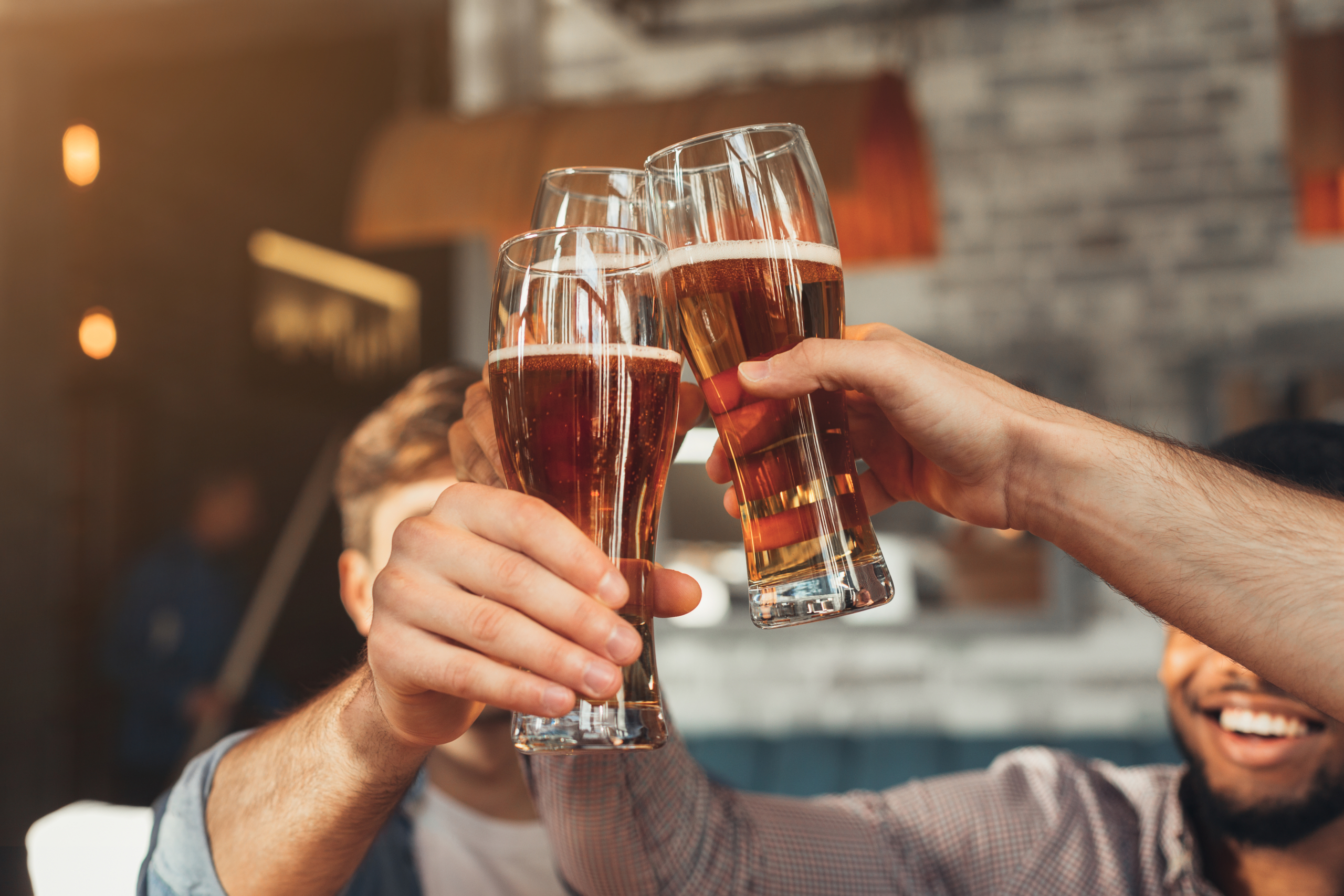 Angry James Brewery, Silverthorne
AJ's may be one of the smaller sized breweries in town but their beers boast bold tastes. I love this location's views of Buffalo mountain and that the sunshine stays on the outdoor patio until the sun ducks behind the mountain. Wednesdays are the day to be there – get an "Angry Hour" discount from 4-5 p.m. and then stick around for live music from local artists until 7 p.m..  Local pro tip: $11 four packs of select beers are available every Friday through May – thanks Mud Season!
Outer Range Brewing Company, Frisco
If you are an IPA connoisseur, this brewery is for you. Outer Range is known for their IPAs, and despite not being an IPA fan, I have found myself at this brewery regularly. Over the past few years, the brewery has branched out in making other beers, while consistently maintaining their reputation for the best IPAs around. "Mama's Pink Drank" is currently competing with my sour favorites from Broken Compass, and I am not just saying that because it also comes in beer ice cream form. The new patio furniture in the outdoor covered seating area completes the vibe, and with beautiful views of Mount Royal this is the place to be.
The Cove and Craft Tap Room, Dillon
This new location located in Summit Cove features locally sourced beers and popular wines. The selection on draft and canned is varied and thoughtfully chosen. If you are looking for a bite to eat, you can order a slice through the window from Last Chance pizza – the best pizza in the county in my opinion. As an east coast native, I am very picky about pizza, so this is a high compliment! I love this spot because it is about as local as you can get – its location is right outside one of the county's biggest neighborhoods and it supports in-county and in-state breweries, the pizza place next door, and local artists' beautiful work on the walls.
Whether you are visiting Breckenridge or a Summit County local, give a new brewery a try! The tried-and-true favorites aren't going anywhere. Get out and support Summit County's local economy this summer – I promise it tastes delicious.