Tis the Season to be Thankful
With Thanksgiving right around the corner, it's the perfect time to give thanks! Take a step back and reflect on what really matters to you. Sometimes it's so easy to take things for granted and it's always important to put things in perspective. Think about it for a second…

We asked our co-workers and below is a Word Cloud that we generated from all of their responses.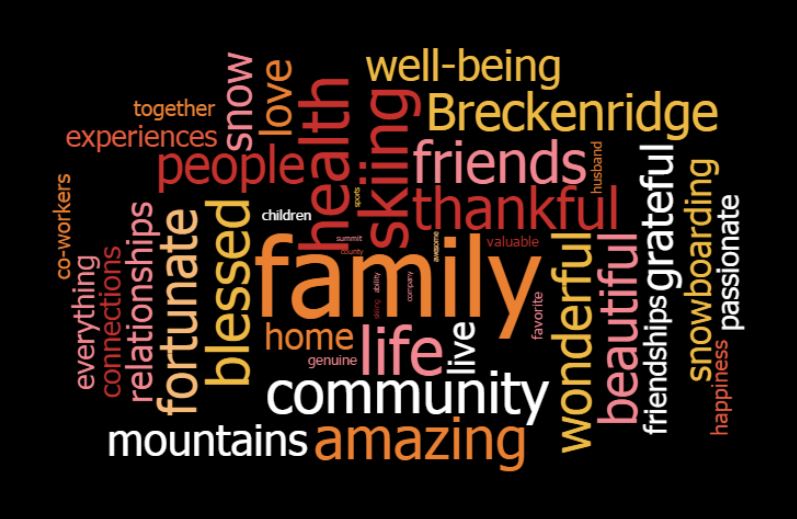 Here are a few quotes from our co-workers!
"I am thankful that I get to spend time this thanksgiving being with my best friends.  Even though our families are miles apart, nothing beats hanging out with the people that you know and love."
"I am thankful for living here in Breckenridge and working with such wonderful people. I feel blessed to be healthy and active in the ski and snowboarding community."
"That I have a good job, doing what I enjoy – for an outstanding company and with amazing co-workers!"
"I am thankful for the mountains that we live in and the lifestyle of summit county."
"I am thankful for my health, well-being, and being privileged enough to live in this beautiful place we call home!"
"My family, husband, children and four beautiful grandchildren."
"I feel so blessed living where I do and I LOVE every second of it! I feel so fortunate to live in this amazing place."
"It has been such a privilege growing up in this community. I have been watching Breckenridge and its ski area change and evolve my entire life, and I am so thankful that not only do I live in one of the best ski towns in the world, but also that I work with some of the most amazing people I have ever met. I have met so many wonderful people in this town and I am thankful to be a part of such a tight-knit community. Last but not least, I am thankful for healthy friends and family, and I am so grateful for everything I have right now."
"I am thankful for being fortunate to live and work in such a beautiful community!"
"I am thankful to live and work in my favorite place on earth. I am thankful that I get to snowboard and mountain bike in my back yard. I am thankful for all of the passionate, genuine people who I have gotten to know in Breckenridge to share these experiences with. I am thankful for my family and the time we get to spend together."
"I am thankful for every day that I wake up and get to have another day with my horse (who is 34), my dog (who is 13), and my grandma (who is currently having some health issues). I know that their time left with me is limited and I am thankful for every day and every moment."
"This Thanksgiving, I am thankful for SO MUCH! But, the things I am MOST thankful for are: my health,  my family & home, my friends: near & far, new & old, my co-workers, my awesome job, the life I am able to live, snow, skiing, yoga, our Breckenridge community, the Rocky Mountains, and the ability to do awesome things with amazing people (rock climbing, concerts, hikes, white water anything, snow biking, festivals, town events)."
"I'm thankful to have a family away from my family – our company and the friendships I have made. Nothin' beats personal connections and fostering valuable relationships."
"Thankful for snow and mountains and family!"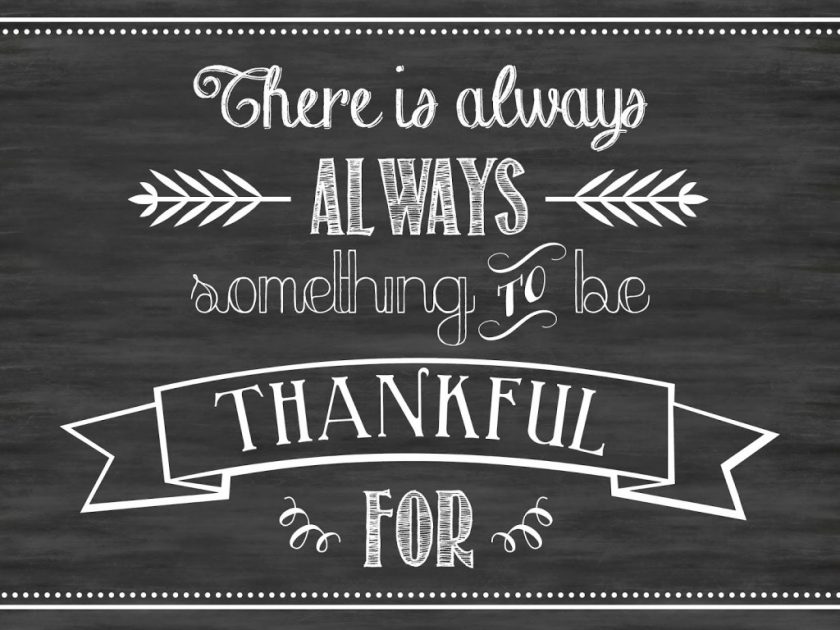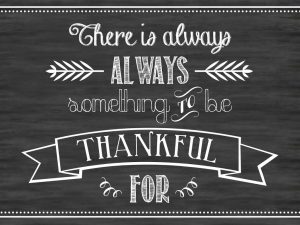 Happy Thanksgiving!
https://bestofbreck.com/wp-content/uploads/2016/11/Friday-Nov-18-2016.jpg
1500
1500
Nicole DeCesare
https://bestofbreck.com/wp-content/uploads/2021/08/bob-horizontal-logo.png
Nicole DeCesare
2016-11-18 17:31:00
2016-11-18 17:31:00
Tis the Season to be Thankful