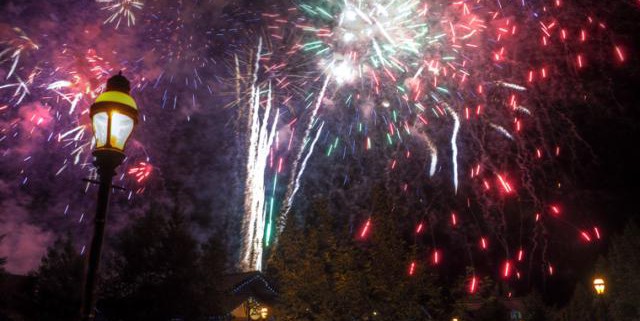 Ten Activities to Make Your Breckenridge 4th of July Weekend Perfect

It's hard to believe that it's almost the 4th of July already but that is the nature of Breckenridge in the summer. The perfect balance that exists between warm sunshine and cool air is fleeting in the high country of Breckenridge. This summer we have been blessed with exceptionally good weather.;arge american flag displayed during the 4th of July parade in Breckenridge, Colorado
With Friday being the 4th of July this year, Breckenridge will be hopping and full of energy next weekend. Breckenridge always pulls out all the stops for the 4th but this year will prove to be more exciting with a true three day weekend. There will be more to do and enjoy in Breckenridge this 4th of July weekend then mere mortals will be able to fit into 3 days. If you are planning on a trip to Breckenridge this 4th, here are ten ideas for things to do to help you dial in your schedule of fun for the weekend.
Don't miss the Main Street parade – Time honored family entertainment! Starting with the Firecracker 50 and the Red White and Blue Color Guard, the parade starts at 10 a.m. and proceeds down Main Street with colorful floats and celebration all the way!
Rafting is awesome this summer! – Rafting is awesome any summer but this summer the rivers have been raging. Although flows are coming down rafting conditions are the most perfect they have been in a long time this late into the season. There are many outfitters that offer full and half day trips that leave from Breckenridge.
Rev it up with a 10K – get out and get your exercise before you hit your big BBQ in the afternoon. The Independence Day 10k Trail Run is a scenic 10k trail race offering some of the best views in the Breckenridge area. The race starts at 7 a.m. Register at www.BreckenridgeRecreation.com or call 970.453.1734 for more info.
Hike or Bike –Take some time to commune with nature by getting in it. There are miles of Backcountry all around Breckenridge and Summit County that offer a spectacular diversity of trails for any level of hiker and rider. Visit the Breckenridge Welcome Center and check out the hiking info book they keep at the main desk.
Find your Groove at the Riverwalk Center – come out to the Riverwalk Center at 2 p.m. on the 4th and check out Dumpstaphunk for Free! Led by Ivan Neville, Dumpstaphunk serves up a colossal low end and filthy grooves.
Get festive with art – The Breckenridge July Art Festival features over 100 artists presenting ceramics, mixed media, fiber, jewelry, painting, wood, glass, sculpture and much more! The festival takes place in the Wellington Lot area in the Watson Street Alley Friday to Sunday July 4th – 6th.
Have kids? Have fun! – take the kids for the time of their lives in Breckenridge and find yourself having just as much fun. Go to the Peak 8 Fun Park! Try the human maze, of bungee trampoline, Take a scenic chairlift or 4×4 tour across the mountain. But for the most fun try the Alpine Slide, Gold Runner Coaster or the new Ten Mile Zipline.
Watch out for Vipers – Dodge Vipers from all over will be displayed all along Main Street on Friday the 4th from 12:30 to 3 p.m.
More free music! Come to the annual NRO 4th of July concert – For almost 20 years, the Town of Breckenridge and National Repertory Orchestra (NRO) have collaborated to present a Patriotic Concert at the Riverwalk Center! Lawn seating is Free! The event starts at 8:30 on Friday the 4th but get there early for the best spots on the lawn. The box office will be selling tickets for inside on Friday.
Last winter's epic snow means Fireworks!!! – All of our snow from winter means conditions are perfect for Fireworks. Celebrate the 4th on Friday at 9:45 p.m. the fireworks will be set off between Peaks 8 and 9 and will be able to be seen from all over town.
Breckenridge is so much fun on the 4th of July and this year with Friday being the 4th there will be an extra charge in the air. There is so much to do that you will never be able to do it all so choose wisely!
https://bestofbreck.com/wp-content/uploads/2015/04/Monday-June-30-2014-by-Mark-Grattan_3.jpeg
425
640
Nicole DeCesare
https://bestofbreck.com/wp-content/uploads/2021/08/bob-horizontal-logo.png
Nicole DeCesare
2014-06-30 13:00:46
2015-04-09 17:19:14
Ten Activities to Make Your Breckenridge 4th of July Weekend Perfect