Whether you live in Breckenridge or are just visiting, there's no better way to give back to our mountain community than by volunteering a little time. There are countless nonprofit organizations in Breckenridge and Summit County that provide services to our residents, the planet and beyond. If you'd like to give back, consider a few opportunities below. 
Year-Round Volunteer Opportunities
The Family Intercultural Resource Center (FIRC) has served Summit County since 1993. FIRC provides a variety of services like housing assistance, mental health navigation, food market, parenting support and so much more. FIRC is always looking for volunteers to assist in their food markets and in their thrift store in Breckenridge, Thrift & Treasure. 
Smart Bellies is a backpack food program that has been feeding students in Summit and Lake Counties since 2018. Each week this generous nonprofit provides nutritious, kid-friendly meals and family bags of produce to children and families in our community. You can sign up to help pick up supplies, pack bags of food or deliver directly to homes.  
Breckenridge Backstage Theater 
Breckenridge Backstage Theater relies on volunteers to help them put on amazing performances and events. During their theater rotation they are often looking for volunteers to help with concessions, tickets, constructions and more. Why not catch a show and support a local nonprofit at the same time?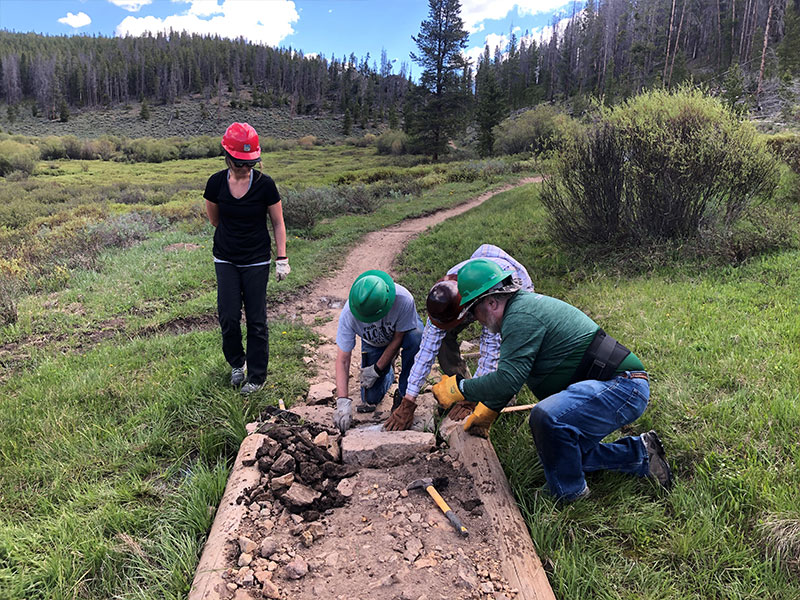 Seasonal Volunteer Opportunities
Friends of the Dillon Ranger District 
If you happen to find yourself in Breckenridge in the summer, Friends of the Dillon Ranger District (FDRD) is always seeking volunteers to help with trail and forest health projects. If you enjoy some of the hundreds of miles of trails throughout Breckenridge, volunteering to help restore and build trails is a great way to give back to the land.  
If you enjoy backcountry skiing in the winter or long hikes in the summer, you may have noticed a few backcountry cabins on your adventures. These incredible cabins can be rented by backcountry travelers, but they need help to be maintained! These volunteer opportunities typically include physical labor like wood splitting and maintenance projects. Volunteers are rewarded with a free night stay in any of the Summit Huts Hutmasters Quarters for each day of volunteer work. 
Breckenridge Events 
Breckenridge is a town full of popular events like Oktoberfest, the International Snow Sculpture Championships, Wine Classic, Breck Film Fest and more. Many of these events are looking for volunteers like you to help the event run smoothly. At celebrations like Oktoberfest, volunteers receive a stein and two drink tokens which makes your time giving back even sweeter!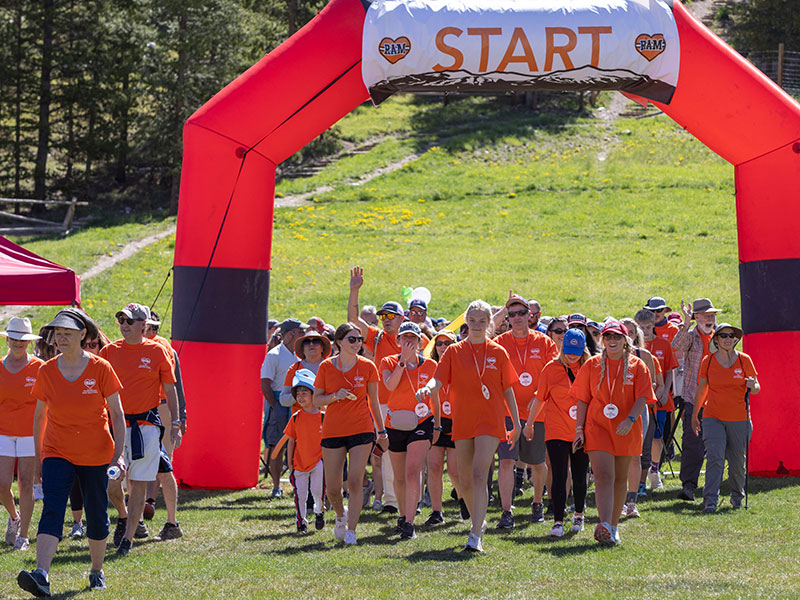 Charity Events
If you don't have time to volunteer with FIRC at the thrift store or food markets, attending their annual Fashion Show fundraiser is a fantastic way to show your support. Each year local models use reimagined thrift store finds to bring a new theme to life.  
June 10, 2023
The Rob Millisor Heart Health Walk was established in memory of Rob Millisor, one of the owners/developers of Breckenridge Grand Vacations. Each year you can participate in the race or walk to raise money for heart health research which has included the installation of AED units around Breckenridge. If you can't make the event, you can opt to donate. The total raised from 2016 –2022 has been over $1 million. 
This longstanding Summit County Tradition, put on by the Summit Foundation, has supported our mountain community for more than three decades. The race typically takes place on the Saturday of Labor Day weekend. The race itself features over 10,000 ducks, purchased by donation, that race down the Blue River in the heart of Breckenridge, vying for the top spot and prizes.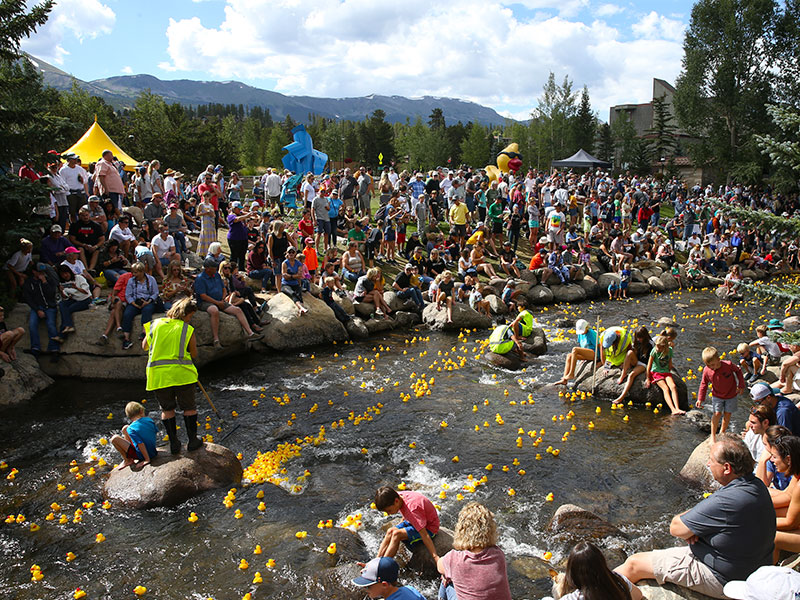 Don't Have Time to Volunteer?
If you can't give back time but would like to donate in some way, the Summit Foundation is a fantastic organization that has supported our community for over 35 years. The Summit Foundation has given $46 million back to the community since 1984 and provides student scholarships and grants to local nonprofits. You can feel good knowing your dollars will go directly to the community you know and love.
https://bestofbreck.com/wp-content/uploads/2022/11/best-of-breck-volunteer-trail-work.jpg
600
800
Laurel Coffman
https://bestofbreck.com/wp-content/uploads/2021/08/bob-horizontal-logo.png
Laurel Coffman
2022-11-11 07:00:31
2023-09-22 09:44:26
Volunteer Opportunities in Breckenridge