Soak Up Summer in Breckenridge!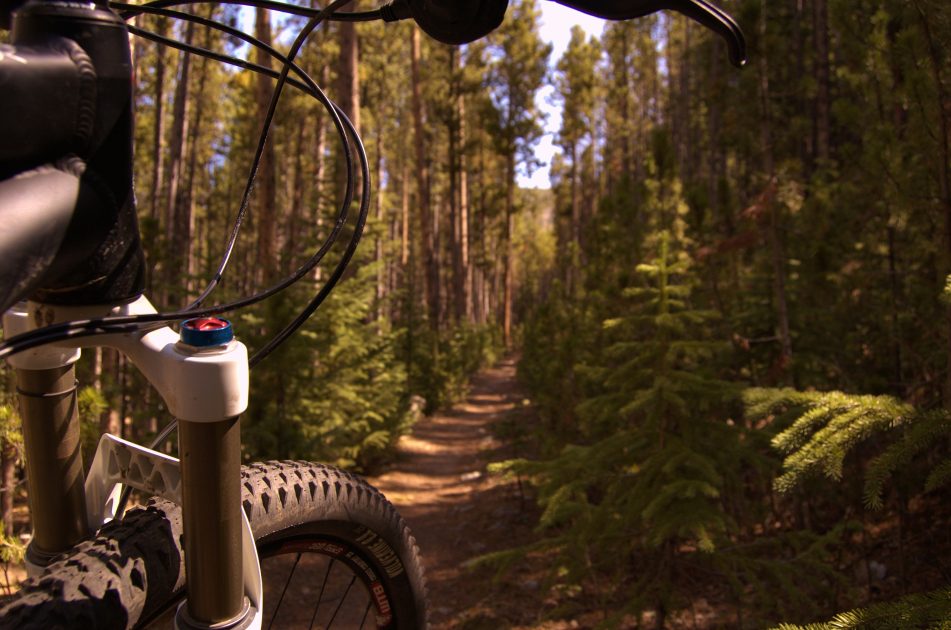 What comes to mind when you think of Breckenridge? Snow, skiing or snowboarding are probably some of the first words popping into your head. But, in many ways, summer in Summit County is even more fun than visiting during our world-renowned winters. If you don't believe us, just ask any local. They'll likely tell you, "I came for the winters and stayed for the summers."
For those that would rather be on the beach, it just so happens that there are beautiful, secluded beaches right on the outskirts of town. Who needs white capped waves when you can enjoy stunning views of white capped mountains, mirrored by the crystal clear water of Lake Dillon? Collect some towels, picnic supplies, Frisbees, sunscreen and your crew. From Breck, head north on route 9 towards Frisco. At the Route 9 and Swan Mountain Road intersection, proceed straight through the lights, following the bend along Lake Dillon until you find the parking lot on your right. Walk the path for five minutes, until you arrive at the first beach. Hang there, or continue left on the path, choosing any sandy spot along the way, or until you see a little island on your right. Walk towards it, and find the most gorgeous, alpine beach you've ever seen. For an even more unique experience, wade across the sandbar to the island and catch some rays on what feels like your own private shoreline.
Summertime in the mountains literally brings the world to your fingertips. Rock climbing in Summit and Eagle Counties is a popular and thrilling sport that builds confidence, community and strength. Always climb with safety gear and guides, and educate yourself first. The Breckenridge Recreation Center offers a state of the art rock climbing wall, great for first-timers and seasoned climbers alike. Looking for the real thing? Try one of their on-site lessons, available for varying skill levels at locations including Swan Mountain, Montezuma and Independence Pass.
Quench your thirst for adventure at the Summer Fun Park on Peak 8 in Breck. Featuring the Breck Flyer Zip Line, Gold Runner Coaster, SuperPutt Mini Golf, Alpine SuperSlide, Mineshaft Maze, SuperBungee trampoline, Gemstone Panning and more, you won't be disappointed. Indulge in some yummy food and sip on tasty cocktails while enjoying unbeatable views from the outdoor patio. Don't forget to check out the 4×4 tours, guided hikes, off road Segway tours and scenic chairlift rides. Get to and from the base of Peak 8 for free, with an unreal ride on the gondola at the transfer station.
Cover more terrain and let the good times roll on a mountain biking excursion. Located on Peaks 8 and 9, the biking trails provide a thrilling escape, minus the hassle of trudging uphill. Secure a pass for $30 and enjoy chairlift rides to the top of the hill. Not into downhill biking? Not a problem! Hop on any of the 12 the biking trails around the peaks or head downtown to the Summit County Rec Path that runs throughout Breck and Summit County. Bring lunch and stop along the river to picnic throughout your journey.
Not only does the summer season in Breck offer more versatility in activity options, but it's a whole different kind of beautiful and a lot less crowded, too. Don't miss out on the ultimate place to enjoy the refreshing, sunny weather this June, July or August. Book your trip now with Breckenridge Discount Lodging.

https://bestofbreck.com/wp-content/uploads/2016/06/Friday-June-3-16.jpg
1500
1500
Meckenzie Donnell
https://bestofbreck.com/wp-content/uploads/2021/08/bob-horizontal-logo.png
Meckenzie Donnell
2016-06-03 16:26:27
2016-06-30 17:56:36
Soak Up Summer in Breckenridge!