Our Favorite Fall Activities in Breckenridge
It's no secret that locals live up in Breckenridge and Summit County because we love to be outdoors as much as possible. We all subscribe to a daily dose of nature worship and start to feel withdrawal symptoms if we don't get an outdoor fix. Last week we asked our employees what their favorite fall activities were and not surprisingly most of the answers involved an outdoor activity. Fall in Breckenridge is a "secret season" when things slow down a little, restaurants offer the best deals and everybody starts dreaming of all the snow to come. The anticipation of winter is palpable but that doesn't stop people from getting outside and doing what they love …. Playing in nature!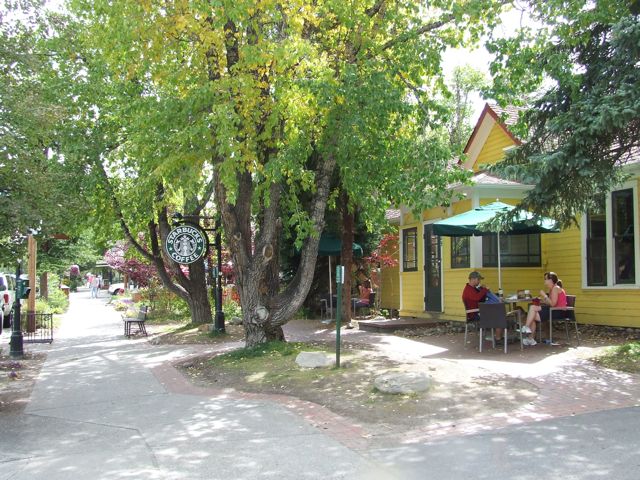 See below for some thoughts on what Breckenridge Grand Vacations employees love doing with their Breckenridge, falls.
"I love a drive over Boreas pass into Como and back over Hoosier Pass into Breckenridge.  There are lots of aspen trees with great colors.  I try and plan the drive so that I can stop for lunch in Fairplay.  The Fairplay Hotel has a nice lunch and great pies!  There is also a nice place for lunch or a drink in Como called the Depot.  Definitely stop there if it is open. "
Mike Millisor – President
"Hiking and riding my horses and seeing all the beautiful fall colors while searching for the most perfectly colored ones and putting them in laminating paper to make book marks. "
Kit Armor – General Manager
"My favorite fall activity is hiking with my family.  Breckenridge is truly beautiful this time of year."
AuBree Wagner – Marketing Coordinator
"I enjoy spending time outside before the snow falls! Hiking with my dog allows me to take in the fall colors. "
Melany Arnot – Marketing Guest Services Manager
"My favorite activity any time of year, but up here in the fall especially is mountain biking.  Love to ride through the changing aspens and breathe the aromas of the fall time."
Kelly Jensen, Director of Guest Services
"Today I rode my bike over Monarch Pass from Gunnison to Montrose and then south to Telluride. It is all about being outside with all the colors riding over 4 mountain passes on a nice all day ride with friends. Man o man life is grand indeed! Nothing cooler this time of year whether you are on a motor bike or mountain bike get outside enjoy Colorado Gold."
Dale Holland, Director of Maintenance
"Off Season 2 for 1 deals in Summit County. Yah!!!!!"
Josh Stuhr, Breck Inn General Manager
"I love riding my bike.  The cooler weather and the fall colors make for great riding whether it is on the trail or on the road."
Amy Hoffmann, Manager of Owner Accounting
"Frisbee Golf!"
Tobias Bruning, Laundry Manager
"I find that during fall in Breckenridge I continue to enjoy many of the activities that I enjoy in the summertime.  How I prioritize which activity I enjoy definitely does change based on the cooler weather and shorter days.  Hiking with my dogs becomes the first activity of the day.  Golfing moves to later in the morning on a weekend.  Mountain biking is something that I enjoy no matter the time of day, though as I mentioned-the days are shorter, so I am careful to change the length of the rides accordingly so as to not get caught out in the dark.  No matter what season, it is great to be outside in the Breckenridge area."
Bradford Beverlin, Director of Loan Servicing
If you would like to plan a trip to Breckenridge, contact Breckenridge Discount Lodging. We are your source for Breckenridge deals, Breckenridge discounts and Breckenridge recreation. Give us a call at toll free1-866-476-2311 or visit www.breckenridgediscountlodging.com.
https://bestofbreck.com/wp-content/uploads/2015/06/Friday-Sep-20-2011.jpg
1500
1500
Nicole DeCesare
https://bestofbreck.com/wp-content/uploads/2021/08/bob-horizontal-logo.png
Nicole DeCesare
2011-09-30 22:39:07
2015-06-15 22:48:07
Our Favorite Fall Activities in Breckenridge