July Events in Summit County
Summer is in full swing in Breckenridge and there is no shortage of events to attend this July. From celebrating Independence Day to eating to your heart's content of Mac and Cheese and everything in between, Summit County has an event for you!
Independence Day Celebration (July 4)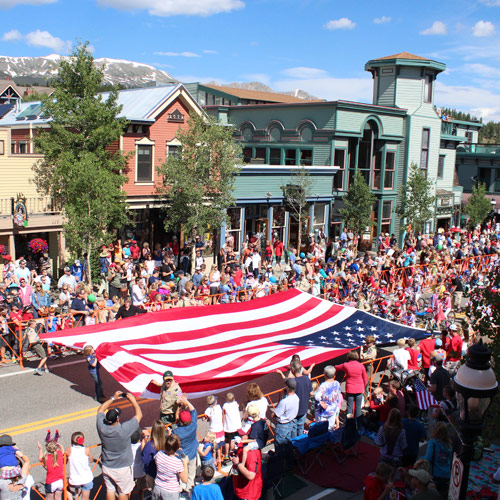 Come celebrate Independence Day in Breckenridge this summer! Kick the day off with a 10k trail run or cheer on the Firecracker 50 mountain bikers,  before the start of the legendary 4th of July parade down Main Street! Cruise through the Arts District for an event celebrating freedom, sparkle and sequined fun, including a pie-eating contest. Don't forget to end your night watching the National Repertory Orchestra perform a 4th of July Patriotic Concert.
Breckenridge Summer Beer Festival (July 13)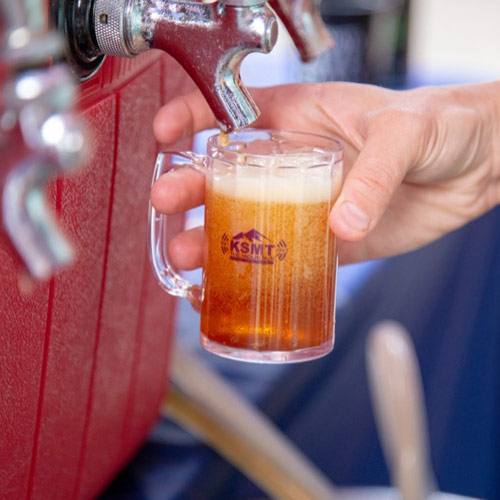 Are you a beer enthusiast? Well, we have an event for you! Stop by for the 14th Annual Breckenridge Summer Beer Festival taking place at Beaver Run Resort on July 13th. This event brings in over 40 breweries for tastings, has live music and incredible views of the mountains. To purchase tickets, click here.
Keystone Wine
&

Jazz Festival (July 13+14)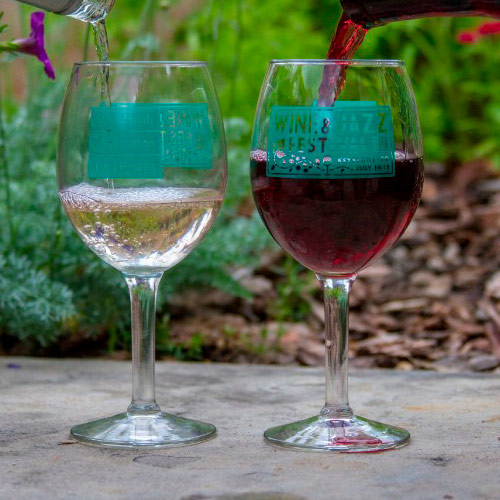 Do you love wine? How about listening to some smooth jazz? If you answered yes to one or both of these questions then Keystone's Wine and Jazz Festival is surely not to be missed. More than 300 varieties of wine – red, white, bubbly and everything in between can be found at this festivals Grand Tasting! Not only do you taste wines at this festival but walk away with some wine knowledge after attending educational seminars. Learn, drink and listen to smooth jazz all weekend long at this summer festival! To purchase tickets, click here.
Breckenridge Food
&

Wine Festival (July 26-28)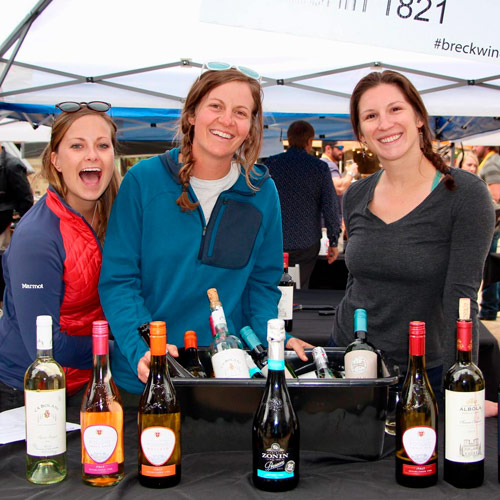 Wine lovers rejoice Summit County has TWO Wine Festivals in the same month! Breckenridge brings the Breck Food & Wine Festival back this July with a plethora of wines to sip. Enjoy live music, wine tastings and pairing, and small plates so your palette doesn't get lonely.  The Breckenridge Rotary Club will also be hosting a silent auction as well as a raffle for a trip to Napa Valley, at this July Festival! To purchase tickets, click here.
Copper Mountain Mac
&

Cheese Festival (July 27+28)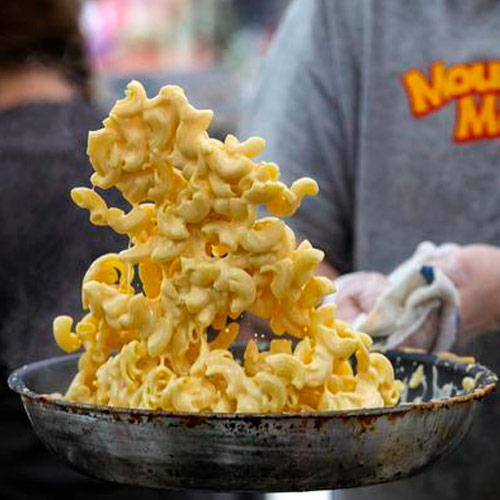 The 5th Annual Mac & Cheese Fest is coming back to Copper Mountain! Enjoy live music while indulging your stomach in cheesy yummy goodness that the whole family can enjoy. Try your hand at an eating competition or enjoy the free activities throughout the festival. To purchase tickets, click here.
No matter what you are interested in, we hope you come and join us for one of these iconic July events up here in Summit County.