There is nothing better than the sweet smell of fresh turkey, savory gravy, and homemade pie. Tack on a couple days of skiing, fresh snow and nights huddled by the fire and you've got yourself a true Breckenridge Thanksgiving! Here at Best of Breck, we have complied a list of all the Thanksgiving dinner options to enjoy on your Thanksgiving getaway!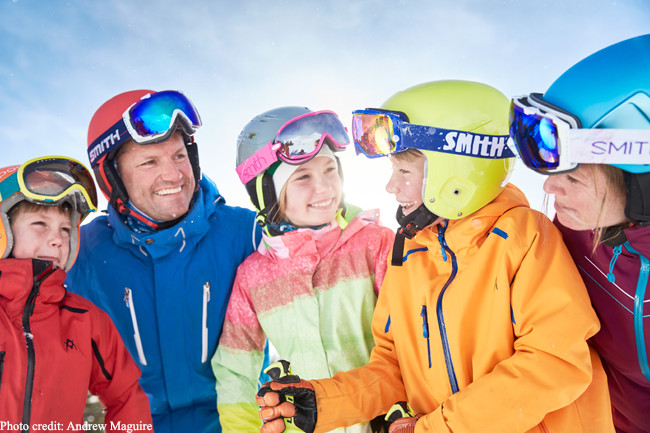 Spencer's: If you're looking for a Thanksgiving spread that is sure to have every traditional dish and more, Spencer's is the place to be. Start off with a display of soups, then load up your plate with turkey, ham, prime rib and an array of sides. Make sure to save room for the cheesecake, pies, and chocolate cake!
$49.00 adult / $29.00 kid
11 a.m. – 8 p.m.
Call 970-453-8712
Hearthstone: Fine dining meets a 4-course harvest at the Hearthstone. Known for their incredible dishes, the Hearthstone is sure to make your tummy full and Thanksgiving cravings filled. Menu is TBD check here for updates!
$52.00 adults / $22.00 kid
Time: 9 p.m.
Call 970-453-1148 for reservations
Blue River Bistro: A local's favorite in Breck, Blue River is a great option with a 3-course meal. Start with a truffle pea soup, then a hearty Thanksgiving plate, topped off with pumpkin cheesecake.
$32 adults / $15 kid
Time: 4 p.m.
BoLD: serving a traditional 3 course Thanksgiving dinner. Starting with a warming bowl of our soup du jour, it will continue with a classic Thanksgiving lineup of turkey with all of the trimmings, and apple or pumpkin pie for dessert – if you've still got room. Don't fancy turkey? They will also be serving their usual menus as well.
$30 adults / $15 kid
Time: 1 p.m.
Sevens Restaurant: Located at the base of Peak 7, this restaurant is offering a 3-course meal with outstanding views. Ski right on in to Sevens for a delicious Thanksgiving meal. Menu is still TBD. Call (970) 496-8910 for details.
*Price is still to be determinded
Time: 2 p.m.
Other Thanksgiving Day specials
Robbie's Tavern – 212 Grandview Dr, Breckenridge, CO 80424 |970-547-8785
Quandary Grill – 505 S Main St C1, Breckenridge, CO 80424 | (970) 547-5969
Eric's – 111 S Main St, Breckenridge, CO 80424 | (970) 453-1401
For lodging specials, Click below!
For lodging specials, Click below!


https://bestofbreck.com/wp-content/uploads/2017/11/Monday-Nov-16-2017.jpg
1500
1500
Meckenzie Donnell
https://bestofbreck.com/wp-content/uploads/2021/08/bob-horizontal-logo.png
Meckenzie Donnell
2017-11-06 16:29:00
2017-11-21 15:56:42
2017 Thanksgiving Day Dinners in Breckenridge!