Winter Fun in Breckenridge: No Skis, No Snowboards, No Problem!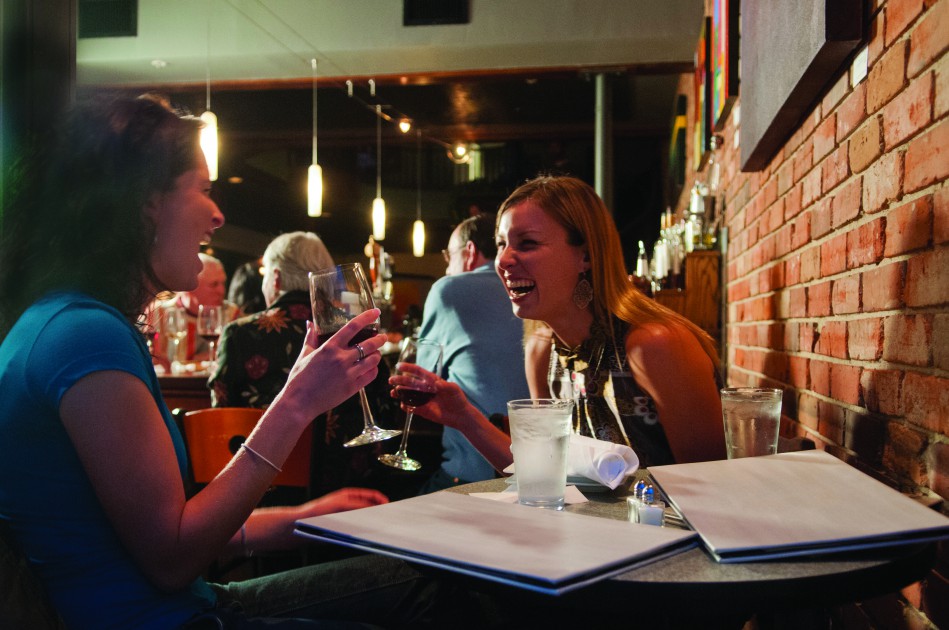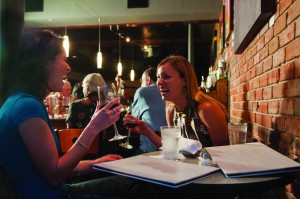 We all have that friend (or, maybe a few of them). You know; the one who has absolutely no interest in visiting the mountains. If you've been lucky enough to experience the unbelievable beauty of the Rockies, you're probably wondering how anyone could feel this way. Well, most of these summer-loving folks avoid winter at all costs because they don't ski or ride, creating a self-fulfilling prophecy that they just don't do snow. We are calling their bluff!!
Contrary to popular belief, skiing and snowboarding aren't the only ways to enjoy winter in Breckenridge; there's actually a lot more snowy fun to be had here than most imagine. Although there are dozens of activities we could list, that would take all day. So, we've decided to give you the low-down on our four favorite winter activities in Breckenridge that don't require a ski pass. Warning: by the time you're done reading this, you might need to revise any existing plans for your next day off (and pretty much every winter weekend thereafter).
Snowmobiling and Dog sled Rides
The ultimate in winter fun parks, Good Times Adventures gets the obvious number one spot on our list! Located only a few miles from downtown Breckenridge, Good Times Adventures has been helping families and friends create life-long memories since 1986. Choose from over 100 state of the art snowmobiles to take out on a guided cruise through miles of scenic pathways that overlook the Ten Mile Range; you won't be disappointed. If you're looking for an unforgettable thrill, grab up to six friends and head out on a guided dog sledding trip that might just change your life. Zooming around six miles of breathtaking trails on a two-person sled or alongside in the passenger sled with a team of Siberian huskies leading you will be an experience that will stay with you forever. Make sure to tip your guide for the breathtaking journey!
Spa Day
If you're more interested in relaxing than getting your adrenaline pumping, don't worry; you're still in the perfect place to do so. Breckenridge is internationally known for its ski resort AND for the luxurious spa services offered throughout town, bringing us to the second spot on our list. Our favorites include: Soothe Spa at the Grand Lodge on Peak 7 and Refresh Spa at the Grand Timber Lodge, but we can't wait to check out the upcoming Infinity Spa when the Grand Colorado on Peak 8 opens! Treat yourself to Colorado's finest in lavish massages, facials or body treatments for a fraction of what most other five star resorts charge. Reinvigorate your mind and body with a day of lounging in the grotto and sauna as you sip on some cucumber water (or some champagne, if that's more your style).
Museums, Tours, and Sleigh Rides
Not only is Breckenridge's beauty second to none, but the preservation of the town's origins makes it one of the most fun and historical settlements this side of the Mississippi, earning the Breckenridge Heritage Alliance a number three seat on our list. Visit the Welcome Center to get more information on this mining town's beginnings and enjoy one of their many guided tours or scavenger hunts. While you're at it, check out some of the intriguing museums, such as the Barney Ford Victorian Home and the Edwin Carter Discovery Center. If you're bringing some little ones along, they will love the Mountaintop Children's Museum. Horse-drawn sleigh and carriage rides throughout town and overlooking the Ten Mile Range offer unparalleled views and old-fashioned fun with custom add-ons like dinner and other options with Breckenridge Stables. Not only are these excursions a blast; educating yourself about Breckenridge will only help you appreciate the astounding amount of character that this town emanates.
Local Dining
We think that the allure of downtown Breckenridge is a huge contributing factor to why it was named the most visited mountain resort town in North America. If you enjoy dining, drinking, gaming, having fun and meeting cool new people, you're in luck. Savor some tasty burgers at the Breckenridge Brewery, where you can wet your pallet with some of the best brews in Summit County. After some libations, walk across the street and two blocks north into the Breckenridge Tasting Room for FREE samples of their delectable hand-crafted spirits. Once you've had your fill, continue north on Main Street to the appropriately-named Gold Pan Saloon, Breckenridge's oldest bar that offers delicious food and beverage options for the whole family. Try your luck at a free drink by partaking in their 136 year old tradition of hooking the chain in the middle of the bar; it's easier than it sounds, so don't poke someone's eye out! Now that we've got you in game-mode, backtrack one block to Downstairs at Eric's, a local favorite. Here, you can enjoy a plethora of arcade games while watching your favorite sports teams; they have everything from Skeeball to Big Buck Hunter, along with over a dozen flat screens. Maybe you'll even step away from the hoops to grab some of their famous pizza while the kids try their hand at Shootout. When your stash of quarters is depleted, you should stroll two blocks south to the recently remodeled Blue Stag. Warm up by the fire pit, munch on some wings and shrimp, view a fiery sunset on the back porch, chug a Moscow mule (or three) and cowboy up with a game of Stump; just keep your hands out of the hammer's way! We could easily carry on, given that Main Street in Breckenridge boasts over 30 bars and eateries; but we want to leave some of the exploring to you!
Now that you've read this, there's absolutely no excuse to miss out on experiencing the ultimate mountain town. Don't let your snow-fearing friends finagle their way out of a good time, either. Not only will they be thanking you as soon as you arrive; they'll undoubtedly be itching to come back as soon as you leave. Don't bother bringing skis or a board; you clearly don't need them! Before you hit the road, remember to secure your stay with Breckenridge Discount Lodging, the leading choice for enormous savings and quality lodging




https://bestofbreck.com/wp-content/uploads/2015/10/Tuesday-Oct-27-2015.jpg
1500
1500
Meckenzie Donnell
https://bestofbreck.com/wp-content/uploads/2021/08/bob-horizontal-logo.png
Meckenzie Donnell
2015-10-27 19:42:31
2015-10-27 19:46:55
Winter Fun in Breckenridge: No Skis, No Snowboards, No Problem!