The Breckenridge Summer Fun Park is Open!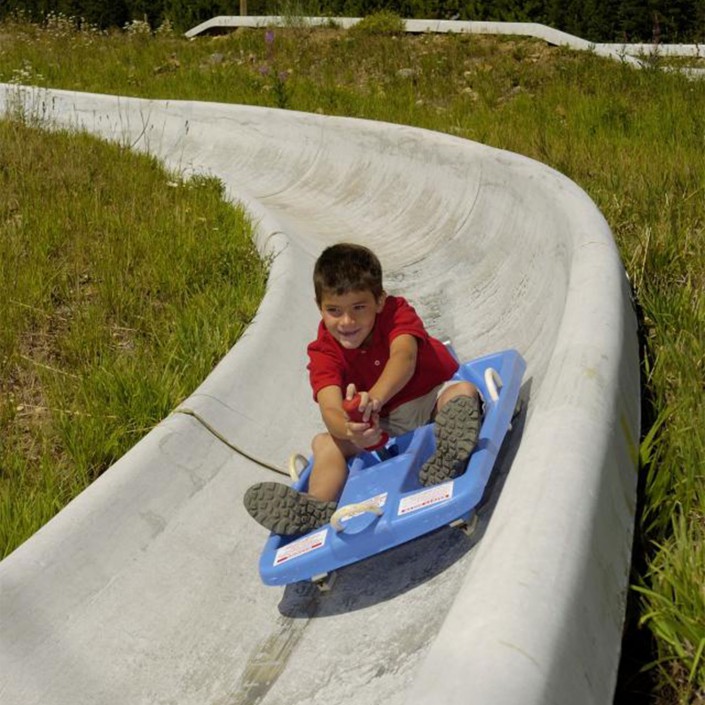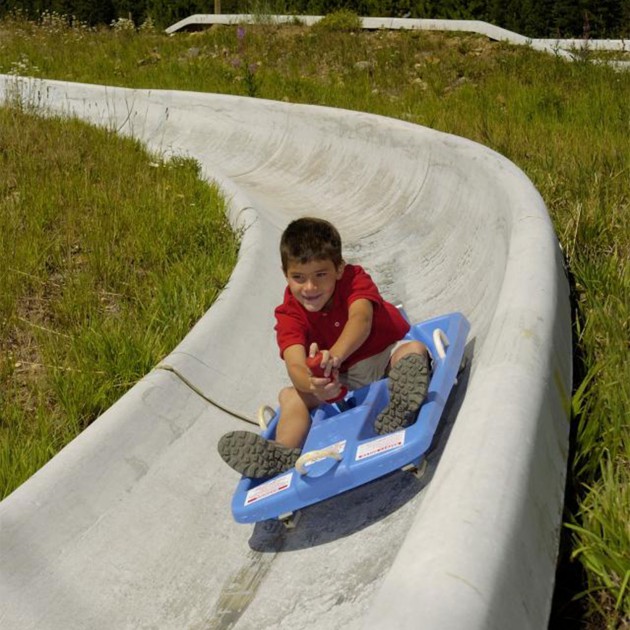 Summer is back in Breckenridge! With summer in Colorado's High Country comes an explosion of outdoor activities that make Breckenridge one of the premier summer destinations in the Rocky Mountains. One of the most popular activities is the Peak 8 Summer Fun Park. The Peak 8 Summer Fun Park offers activities for the whole family including mountain biking, zip lining, roller coasters, climbing walls, tons of activities for children and so much more. If you are coming to Breckenridge this summer, make sure to add the Summer Fun Park to your vacation plans! Here is a quick guide to all of the activities offered at the Peak 8 Summer Fun Park.
Segway Tours
Go off-road and check out the Breckenridge Ski Resort on a Segway. Zoom around with a friendly guide on an hour and 50-minute tour while discussing local history.
Zip Line
Come experience the Breck Flyer Zipline, a two stage zip line combining over 1,400 feet of high speed aerial fun! Mix incredible views and exhilarating speed 50 feet over the ski slopes!
Kids' Zip line
Too small for the big zip line? Don't worry, Breck has a zip line for the kids, too!
Kids' Summer Tubing
A super fun downhill tubing experience for kids. Tubing is not just for winter anymore!
Gold Runner Coaster
2,500 feet of track await you as you scream down the Gold Runner Coaster at top speeds. Race through the forest by yourself or with a friend and don't worry; if it is too fast, you have brakes!
Alpine Super Slide
This is the "old standard" of the Peak 8 Fun Park. Consisting of three tracks, each 2,600 feet long, cruise down and race your friends as tracks 1 and 2 are side by side and identical.
Breck 4×4 Tours
Take a ride in an open air 4×4 vehicle. Explore Peaks 8 and 7 and take in beautiful views of the Ten Mile Range and the back side of the Front Range.
Mountain Biking
It's not all for the little kids! Get a mountain bike and take a chairlift to the top of Peak 8 for an exhilarating ride down Breckenridge's Mountain Bike Trails. From easy to expert, there are trails for all ability levels.
Mini Golf
Mini Golf is the perfect family game. Included in the Fun Park pass, see who has the most skill!
Scenic Chairlift Rides
Take a scenic chairlift ride. The Colorado Super Chair runs up to over 11,000 feet in elevation and offers stunning mountain views. Ride back down or hike through Breckenridge's pristine pine forests and aspen glades.
Gemstone Panning
Great for kids, pan for gems and keep what you find!
Mineshaft Maze
Try to beat the clock in Colorado's largest human maze. Kids win prizes when they are faster than the clock.
Climbing Wall
Test your skills on the rock climbing walls at the Peak 8 Fun Park. A great family activity, there are walls for all abilities.
Bungee Trampoline
Fly high on the SuperBungee Trampoline. Twist and flip as you gain even more altitude bouncing along. This safe and exciting trampoline is great for kids and adults.
Bounce House
Kids love bouncy castles! Do we need to say anything more?!
Spend a day at the Breckenridge Summer Fun Park. You will not be disappointed.
For the best deals on Breckenridge Lodging visit www.breckenridgediscountlodging.com.
https://bestofbreck.com/wp-content/uploads/2021/08/bob-horizontal-logo.png
0
0
Nicole DeCesare
https://bestofbreck.com/wp-content/uploads/2021/08/bob-horizontal-logo.png
Nicole DeCesare
2016-06-24 20:04:19
2016-07-06 19:06:32
The Breckenridge Summer Fun Park is Open!