"Powder days are alright" – said no one, ever. Usually, when you ask someone about a pow day they respond with sheer elation; bubbling with excitement and bursting with a fiery passion. The perfect powder day is the 'holy grail' for skiers and riders. It's something we dream of, chase after, and long for… but is rarely attained. When you finally get that perfect powder day, you feel frozen in a state of absolute euphoria. THIS is why we ski. Floating on freshies without a care in the world, smiling so big that your cheeks hurt; nothing else matters in this moment… and you couldn't be happier.
We asked some of our co-workers and Breck locals about their ultimate powder day stories, and this is what they had to say:
"It was a solo mission and no one was in the lift lines… I think I played hooky from work this morning 😉 Snow was soft, fluffy and DEEP." – Stefanie Van Der Kar, Breckenridge Ski Resort.
Check out her video of the day below!
"I got a snow cat trip to Keystone for Christmas. We just happened to hit it on a 24+ inch powder day and spent all day slaying untracked powder in Erikson Bowl. Snorkels were required." – Mark Grattan, Keystone Ski Resort. 
"After 25 inches of fresh powder, my friends and I hiked to the top of Peak 8 and hucked off this cliff into 5 ft. deep powder!!" – Glenn Brady, Breckenridge Ski Resort.
"It was my 1st year here in Breck (2014), It was a late February snow storm that started early morning and continued throughout the day. I was riding up Kensho SuperChair when the snow started dumping, I could barely see the chair directly in front of me. Just the way I like it. The first run on Peak 6 was knee deep powder on 'Wonderland' and that was just the beginning of this adventure. Not being extremely familiar with the terrain, today was my day for exploration. From surfing the back bowls, to slashing waste deep powder in the trees, this was by far the best powder I have experienced in a long time!!" – Joe Demma, Breckenridge Ski Resort.
"My favorite powder day was when the snow was so fluffy and deep and the day was just beautiful and bright, making my own lines through the trees, following friends down to the lodge for Apres. A perfect power day!" – Iris Bradford, Breckenridge Ski Resort.
"The best pow day I've ever had (among many) has to be at Copper Mountain in April of 2015. It was my Birthday.
The season had already been absolutely amazing with terrain opening up at mountains that I had never even known about because there was so much snow, and honestly, we were ready for it to wind down. We were ready for mountain biking, hiking, camping, and warm weather. We were ready for summer.
But then about a week before, we started seeing reports of a storm that might roll through. A foot or more they said. We thought, "Yeah, right. In the middle of April?" Nah. But of course if there was skiing to be had, and with my birthday coming up we made plans to shred with a crew on what could be the last pow day of the season. It didn't disappoint.
TWO FEET of fresh snow fell overnight and we were ready. First tracks through 17 Glade, Star Wars Trees, Gold Digger Trees, Upper Enchanted Forest, and Resolution Bowl. They were all ours and we took them grinning from ear to ear open to close.
And to cap it all off, Vail just happened to be doing their 'end of season, free concert series' and my favorite band, 'Portugal. The Man' was playing. So naturally we went over the pass for some outstanding live music. Best Pow Day and Best Birthday. Doesn't get much better." – Rob Bennett, Copper Mountain
Epic Story Spotlight:
"I have been snowboarding for a little over 20 years, so you can say I have had a few "favorite pow days", BUT I will go with the most recent that took place last Saturday 12/17/16.
Friday night… The storm was fierce. Snow came down from the heavens and covered the resort and town in a deep white blanket of joy. Giddy with anticipation, like a child on Christmas Eve I laid out my outwear, boots, hat gloves, etc. for the next day.
Saturday morning came around and I made myself a full complete breakfast before catching the yellow bus to Beaver Run. Word on the street was that I-70 had closed and that the resort would be a bit less crowded than normal for a Saturday.
Catching first chair over at Beaver Run was easier than expected. Myself and my buddy Gram took a tree run next to 'American' to start out our day. The snow was deep, and it was a blower. The next run we took was Mercury Chair and decided to take the Hollywood run under the 'E-Chair'. The E- Chair was not yet running… this lead to a run full of slashes on untouched steeper terrain that resulted in big smiles and high fives. The cat track back to 9 was even better. We found a few side hits on the trail and cruised back to Copper Top bar.
After a quick beer we decided to head back out to Peak 9. We took some more tree runs and found some tree jibs that had not yet been touched. The snow was still deep and we continued to lap without waiting in a lift line throughout the day.
We called it quits around 1:00pm and retired for Tacos and Coco.
Days like these keep me in Summit. These are the days we live for." –  Joe DeStefano, Breckenridge Ski Resort.
Tell us about your ultimate powder day!
❄ ❄ ❄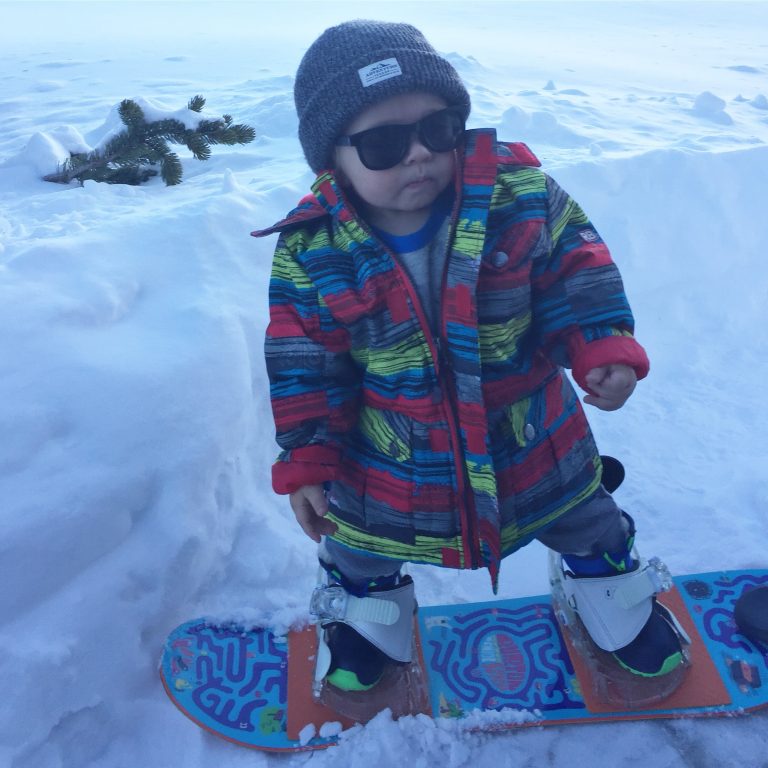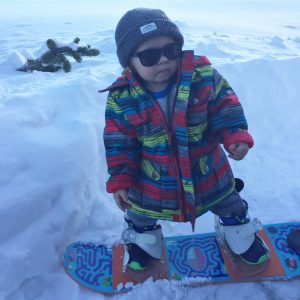 https://bestofbreck.com/wp-content/uploads/2016/12/Wednesday-December-28-2016.jpg
1500
1500
Nicole DeCesare
https://bestofbreck.com/wp-content/uploads/2021/08/bob-horizontal-logo.png
Nicole DeCesare
2016-12-29 10:35:01
2018-07-02 10:24:38
The Perfect Pow Day