So, you're planning a ski trip to Breckenridge for the upcoming winter and wondering where to start? We can help with that!
Consider a few basic items you will need to make your trip a success:
Transportation to and from Breckenridge
A place to stay in town
Mountain access or lift tickets
Ski/snowboard rentals
Let us help you walk through each of these items and answer some frequently asked questions:
Transportation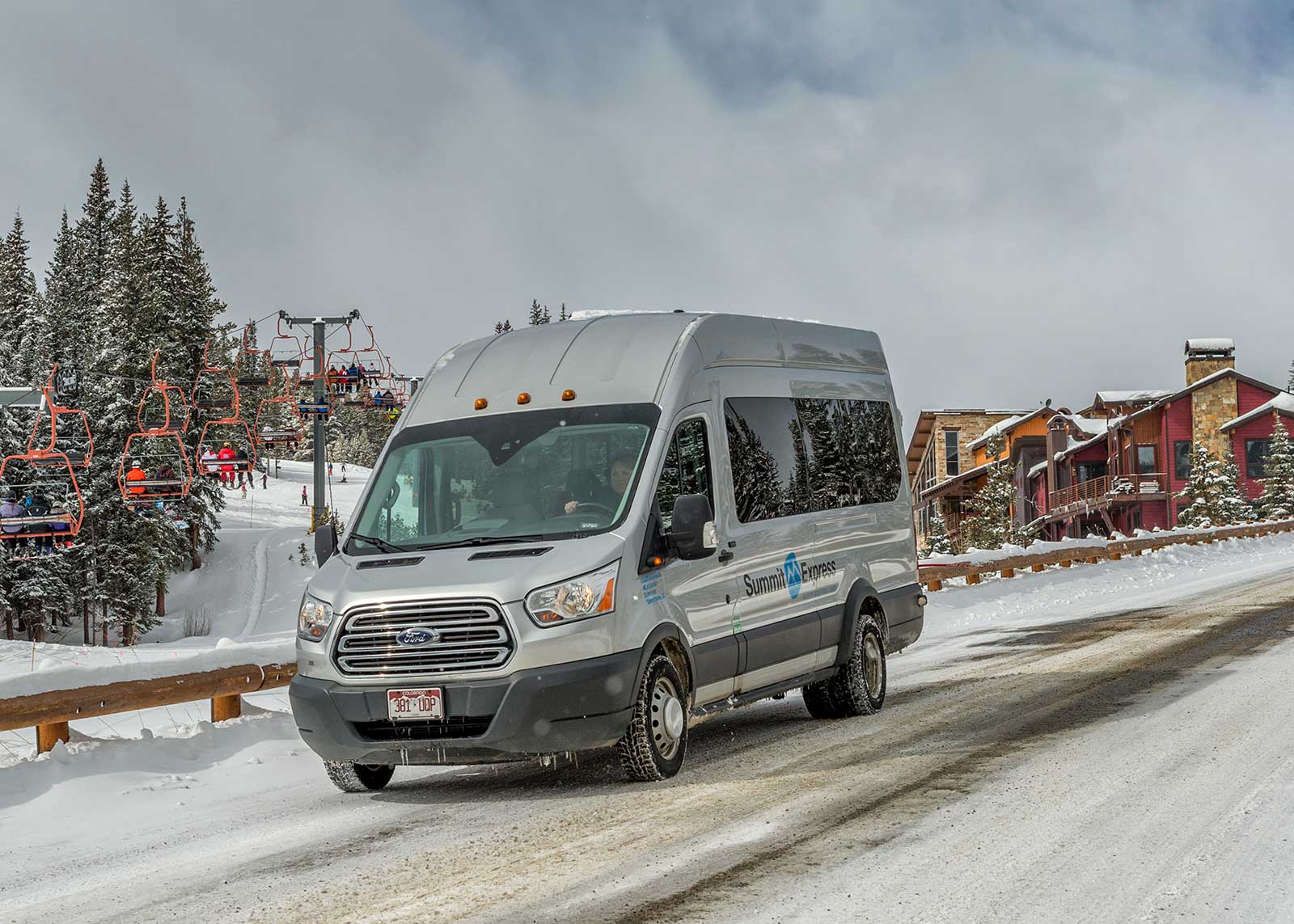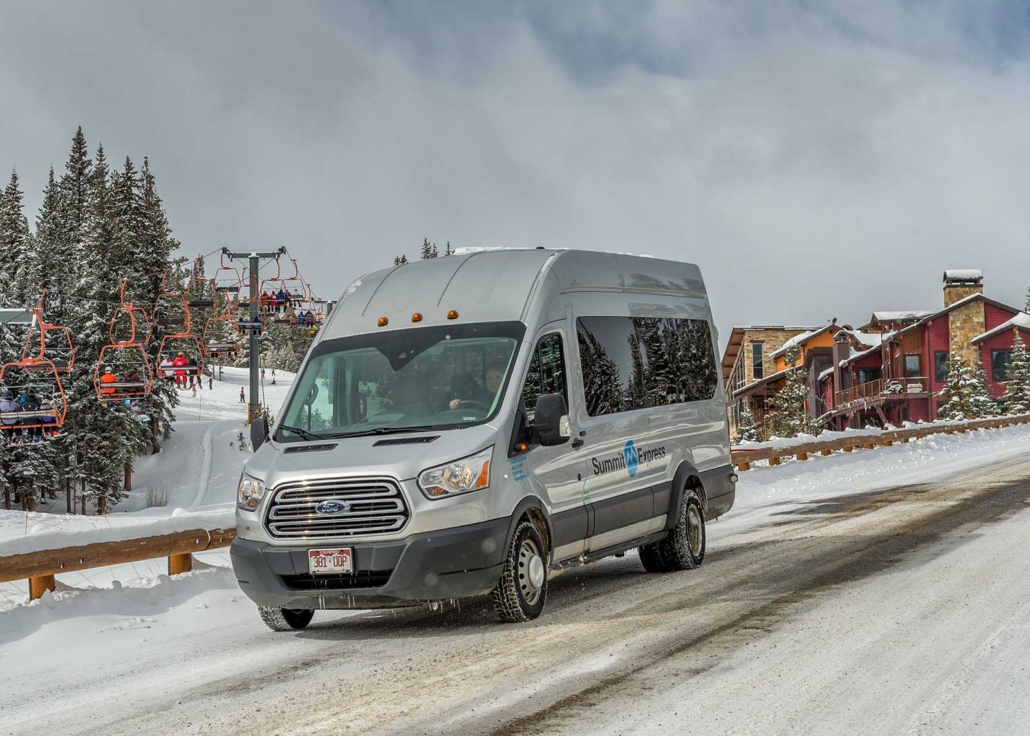 If you are driving to Breckenridge, feel free to skip to the next section. If you are flying into Denver International Airport, here is what you need to know about some of the  frequently asked questions?
Q: How far is Breckenridge from the airport?
A: About 2 hours, depending on traffic and weather conditions
Q: What are the ways to get there?
A: You can rent a car from the airport, take a shuttle service (highly recommended) or try a Rideshare app.
Q: Any shuttle services you recommend?
A: YES!
Summit Express – Shared shuttles or private transportation between DIA and Summit County, along with a 10% discount when you reserve your ride through our partner, Breckenridge Grand Vacations. Click here to book online!
Peak One Express – 14-person chartered shared or private shuttles with service between DIA and Summit County. Click here to book now!
Epic Mountain Express – Shared or private shuttle transportation with services between DIA and the Breckenridge. Click here to book now!
Taking a shuttle frees you from having to worry about driving in any snowy conditions this winter. Once you arrive in Breckenridge, depending on where you stay (we highly recommend Grand Timber Lodge for it's walkability between town and the ski resort) you can take advantage of the free town bus or your hotel's shuttle.
A Place to stay & lift tickets 
Aren't these two separate FAQ topics? Well, yes. You could find a place to stay and purchase lift tickets at the ticket window day of, but you won't know the price of your lift tickets until that day. Or, you could lock in your tickets and book your lodging to stay, only to find out that that place is a far walk from the gondola or bus stop! Thankfully, we have a solution for both of these mishaps:
Q: Is it possible to bundle lift tickets and lodging?
A: YES! Currently, two of our favorite places to stay in Breckenridge are offering lift ticket and lodging bundles if your book between now and 11/11/21!
The Grand Lodge on Peak 7 Stay at the base of Peak 7 and bundle in your lift tickets for just $143 per person, per night. The Grand Lodge on Peak 7 is located at the base of Breckenridge Ski resort and is also the second stop from downtown Breckenridge on the BreckConnect Gondola for easy transitioning between relaxing at the resort, hitting the slopes or exploring town.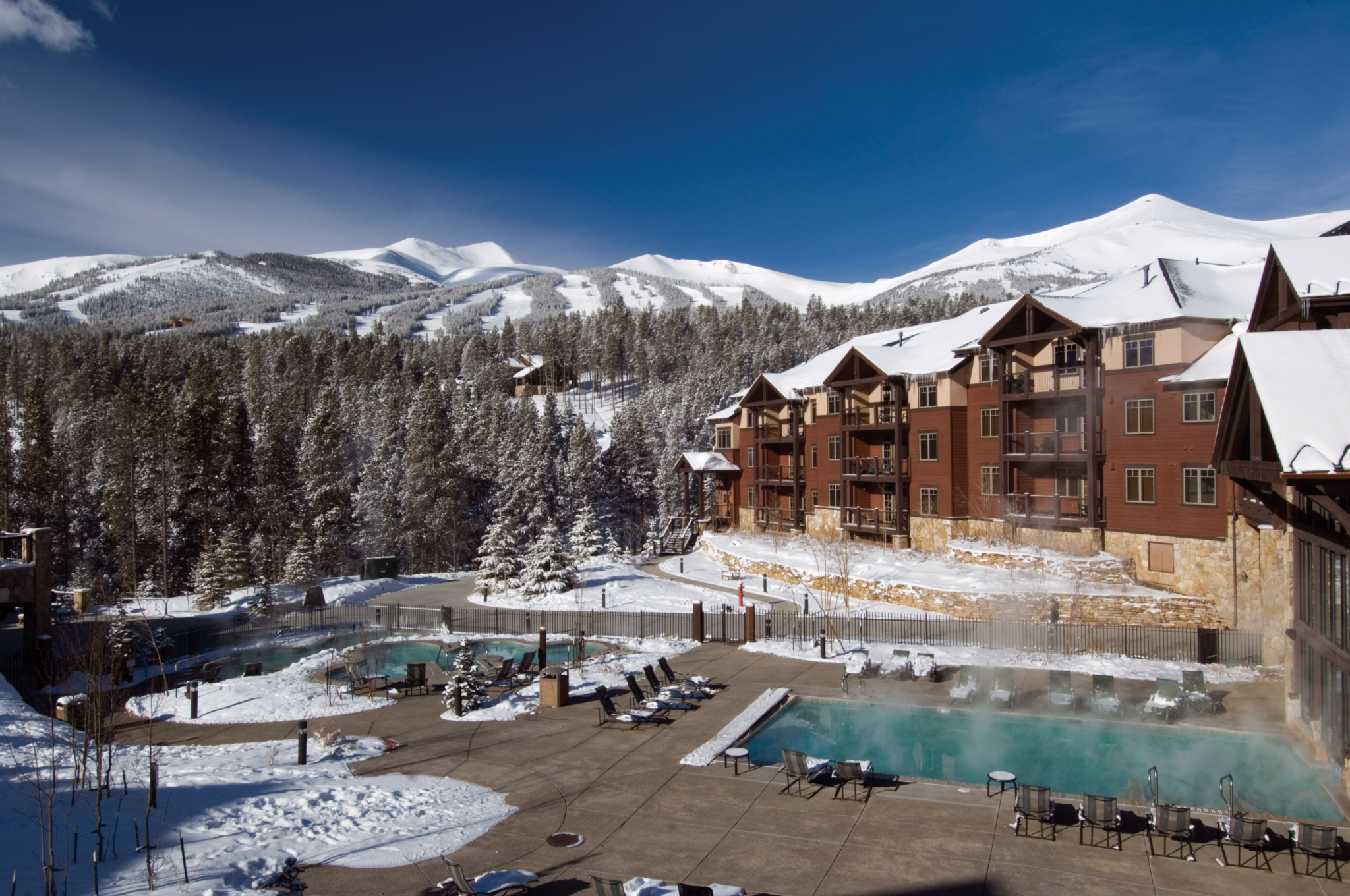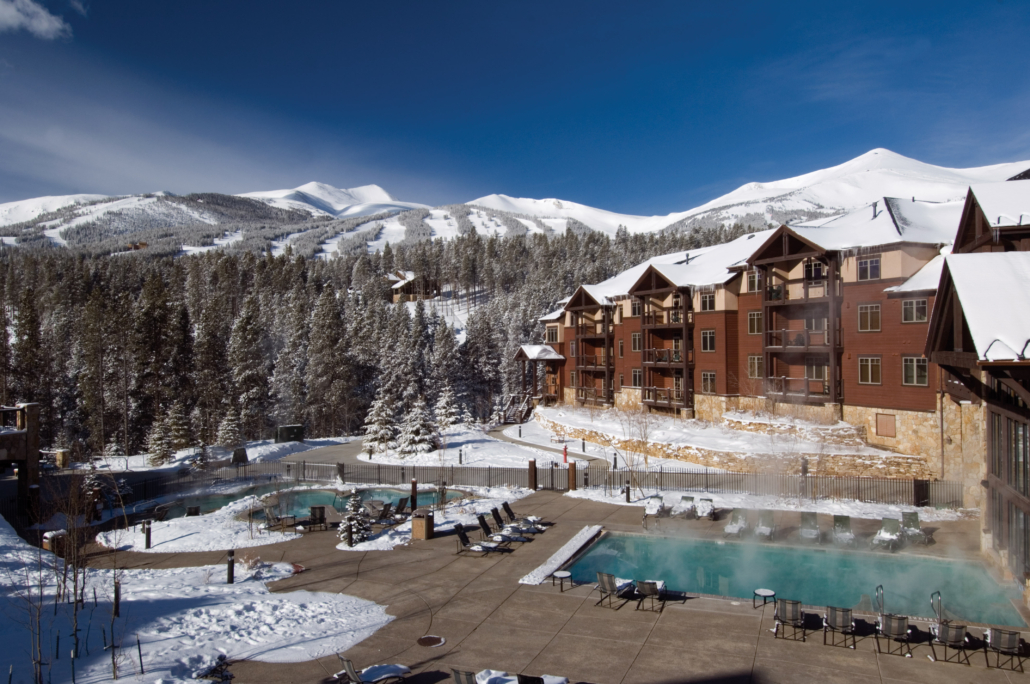 Grand Timber Lodge. Perfect for experiencing both the mountain and the Town of Breckenridge, Grand Timber Lodge is located walking distance from both the Quicksilver Chair on Peak 9 and Main Street in downtown Breckenridge. Each person can stay at Grand Timber Lodge and get lift tickets for just $145 per person, per night!
Both of these offers are only available through 11/11/21! Now for some more lodging and lift ticket FAQs
Q: How much do lift tickets cost?
A: Ticket prices vary from day to day during the season, and the only way to ensure you get the lowest price is by purchasing in advance on Breckenridge.com or by taking advantage of the bundle deals mentioned above..
Q: Where can I purchase lift tickets?
A: Either online or at the ticket windows located at the BreckConnect Gondola, Peak 8, Peak 7 or Peak 9.
Q: Is it better to stay closer to town or the mountain?
A: Honestly, it is your preference. Between the BreckConnect Gondola, town buses or resort shuttles, you can easily get to and from your lodging to most places in Breck.
Ski, snowboard and other rentals 
Q: Are there places in Breckenridge I can rent this equipment?
A: YES! We recommend Breck Sports.
Q: Do any services deliver rentals?
A: YES! Ski Butlers will deliver your rentals to your accommodation's door and pick them u after your last day.
Q: What other types of equipment can I rent?
A: Fat bikes from Ridden, or cross country ski or snowshoes from the Breckenridge Nordic Center.
So there you have it: Some of our most-common questions we receive about planning a trip to Breckenridge! What questions do you have about planning your upcoming trip? Reach out to us on Facebook or Instagram and we'll be sure to answer!
https://bestofbreck.com/wp-content/uploads/2021/11/DSC7419.jpg
667
1000
Cody Mendoza
https://bestofbreck.com/wp-content/uploads/2021/08/bob-horizontal-logo.png
Cody Mendoza
2021-11-03 12:23:25
2021-11-18 14:36:57
Make It Easy: FAQ's on Bundling Lodging and Lift Tickets