Spring Break Shenanigans in Breckenridge
The days are getting longer. It's starting to get a little warmer. Birds and other animals that haven't been seen too much in the last few months are starting to make their way back from their various winter haunts and people across the country are counting down the days until that one precious week in March when schools see fit to cut the children loose. That glorious week also known as spring break is almost here. It's a time to get away, step out from the busy lives that each of us leads and let go for a week. For those coming to Breckenridge to shred, March is a great time to let it out and throw down just a little bit. Here are some ideas on how to fill your nights (and days) this Spring Break in Breckenridge.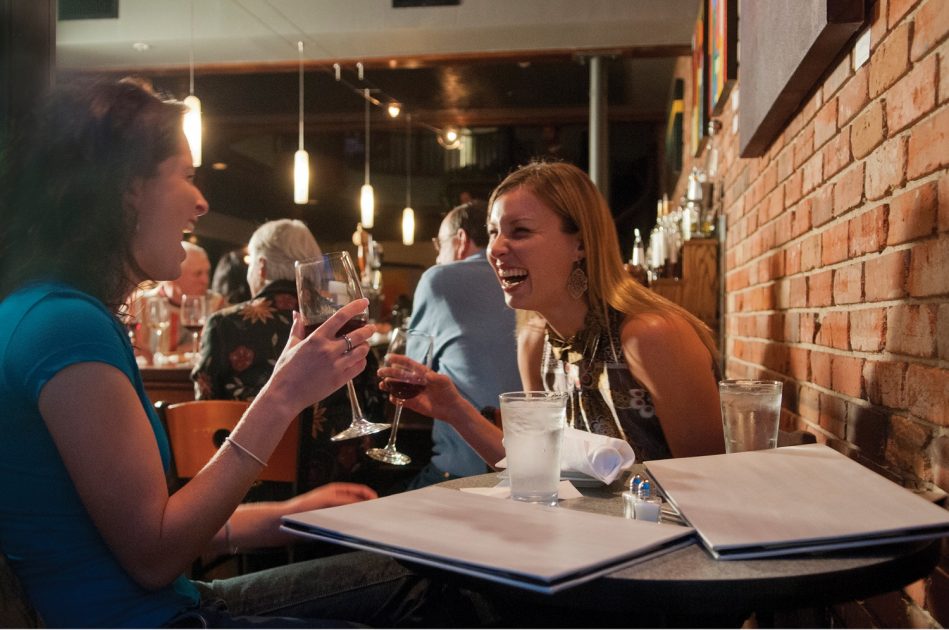 Party: Isn't partying what spring break is all about? In a one-mile stretch of town Breckenridge there are a lot of restaurants and bars, almost 100 in fact. There is no shortage of places to go for a meal, drink, entertainment and plain old good times. From Apres' to late night, Breckenridge has a spot for everyone. Almost every night in March there is live music, trivia games, comedy, killer deals and plain good times. A great resource for finding the best deals and events in the local restaurants and bars is imnotatwork.com. Check it out and start planning your good times now.
Relax: Spending all day slaying powder is hard work and weather you decide to rip some turns or not there is nothing better than a massage, body wrap or any spa treatment to ease achy muscles and recharge a tired spirit. There are many spas all over Breckenridge so these is no shortage of different types of massages and spa treatments. Check out our recent blog on spas in Breckenridge for some great spa options in town.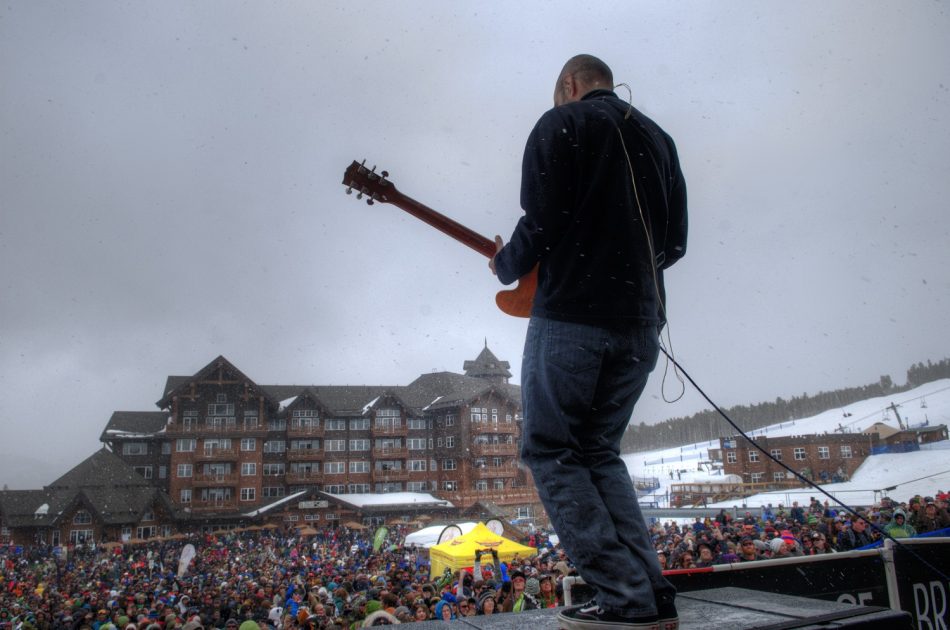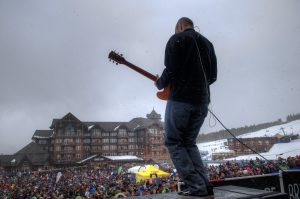 Music and Arts: One of the coolest things that Breckenridge has done in the past few years is ramp up town's cultural offerings including the creation of the Breckenridge Arts District or CreateBreck.org. Breckenridge has the second largest arts district in Colorado and Breck Create has done some very good work to bring in a variety of performing acts that span from rock bands to art exhibits to events. This March events such as the Banff Mountain Film Festival and bands like Donovan Frankenreiter, Comedy performances like Sandra Bernhard and much more are on tap. Click here to see the full lineup of events produced by Create Breck.
Try something besides skiing: Spring is still winter in Breckenridge and skiing is why it is so popular here in March. Of popularity comes with a price and that can be crowded slopes especially in March. Of course regardless of the crowds, you should ski and ski a lot! But consider taking a day to try a different winter activity like dog sledding, snowmobiling or cross country skiing. All of these activities are perfect to try in Breckenridge. Here is a great blog on things to in Breck without skis.
March is a fantastic time to visit Breckenridge. It is a time when everything is open and town is clicking on all cylinders. Spring Breakers rejoice! There is so much to do in Breckenridge. In fact we wrote a blog all about that.  Here are 100 things to do in Breckenridge this winter.
Don't' forget if you haven't booked lodging for you Breckenridge spring break adventure yet visit http://www.breckenridgediscountlodging.com/.
https://bestofbreck.com/wp-content/uploads/2017/02/IMG_5192_1500px-e1488245465719.jpg
1200
1500
Meckenzie Donnell
https://bestofbreck.com/wp-content/uploads/2021/08/bob-horizontal-logo.png
Meckenzie Donnell
2017-02-27 18:26:59
2017-02-27 18:37:43
Spring Break Shenanigans in Breckenridge