7 Things to Know Before Moving to Breck
Your friends and family back home will think you're out of your mind. Your boss isn't going to understand why you're giving up your flourishing career to be a ski bum in a vacationland. And you might find yourself questioning what in the world you are doing with your life. But once the Breckenridge transplant seed is in the ground, it's hard to stifle its growth. You fell in love with a mountain town named Breckenridge and you can't wait to experience the wonderful journey that awaits you. So, as you clear out your desk, pack your car full of your most necessary belongings, say goodbye to your loved ones and head out in pursuit of your unconventional dreams, give this a read and come prepared to succeed.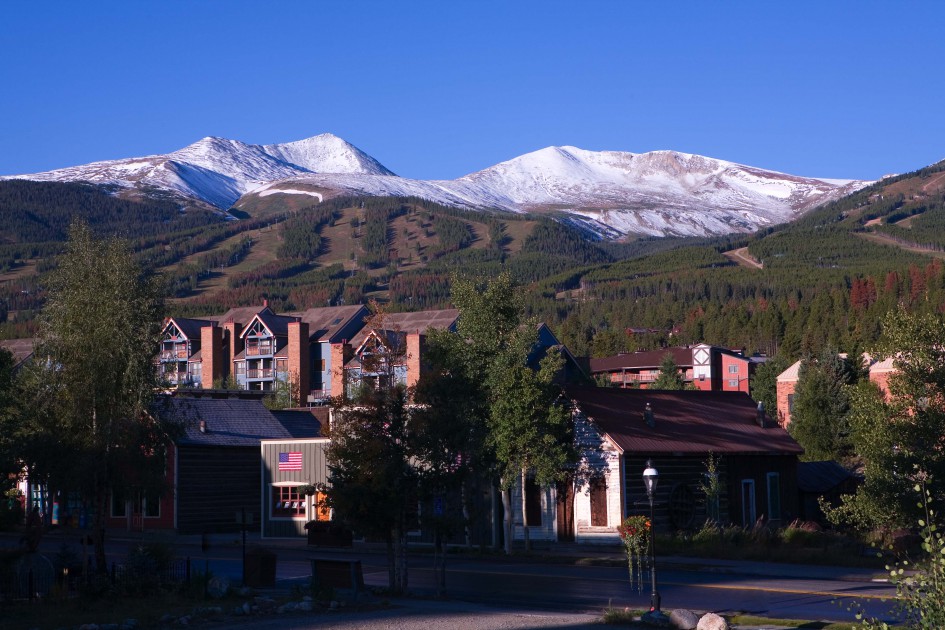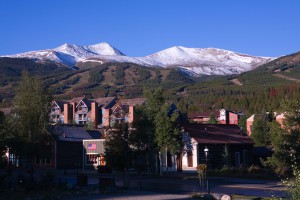 1. Drink water
Breckenridge will leave you breathless; both literally and figuratively. When moving to such a magical place, one may forget to prepare for life at 9600+ feet above sea level. Walking up a set of stairs can challenge your lungs in ways you have never experienced. Luckily, most people adjust within a few weeks. To combat potential altitude sickness, drink lots of water, pay attention to nutrition, limit alcohol consumption and exercise regularly. For more serious altitude sickness, you can always visit an oxygen bar for a breath of fresh air.
2. However appealing it may be, don't go out every night
Speaking of limiting alcohol consumption, it can be all too easy to end up at a bar most nights. In Breckenridge, there is always something fun going on and the town is known for its unlimited nightlife. And what better place to meet new people easily than to go out? New residents quickly learn what a blessing and a curse this can be. Luckily, Summit County has a plethora of fun activities and groups that you can join to meet people in a healthier setting that won't impair your liver function. Check out this page to find ongoing fun events throughout Breck and Summit County.
3. Secure a year-round job
In a resort town, employment can be extremely seasonal. If you secure a position as a lifty, come spring, your wallet may be feeling pretty light. Not to mention, every other seasonal employee is also searching for work at the same time as you. This can result in pan handling in town, moving back into your parents' house, or couch surfing. For the sake of your pride, parents' sanity, and maintaining healthy friendships, do yourself a favor. Secure a year-round position with an employer that takes care of you. We suggest visiting Breckenridge Grand Vacations if you would like to work for a company that the Denver Post named the 11th best place to work in the state of Colorado.
4. Find a decent place to live
When living in a world-class destination, it's difficult to find affordable and attractive housing. If you're bringing your dog, it's going to be even more ruff. Unless you're okay with living in a congested hotel that smells like Sunday mornings in a college dorm, you may want to plan ahead. Have references and credit reports on hand, along with all the cash you need for first, last, and security deposits. If in-person showings aren't possible, schedule FaceTime or Skype viewings. Having a job in advance is difficult, but it will increase the likelihood of being selected as a tenant. Location is everything, so research the different areas of town that are accessible to both the mountain and downtown. If the only feasible option requires a random roommate, try to get to know each other in advance.
5. Do something outside every day
When you live in the heart of the Rockies, the world is literally at your fingertips. Whether you're into skiing, riding, hiking, biking, skating, climbing, dog-sledding or even bird-watching, there's never a shortage of activities to enjoy in the great outdoors of Summit County. Any sport you can imagine is now incredibly accessible to you and it won't take long to notice that you live in one of the most active communities around. In the event that your co-workers invite you to hot yoga on lunch break, your boss rolls into work on her mountain bike asking if you want to join next time, or you can participate in company-wide wellness walks to break up the work day; take advantage! Explore new interests and refine old hobbies. Be glad that you wandered home after your marvelous karaoke performance and didn't stay out until last call. Instead, you woke up early and hiked Mayflower Gulch, enabling you to take in one of the most stunning landscapes your eyes have ever seen. Engage in the culture that is colorful Colorado and it will embrace you back.
6. Don't start conversations with, "So, what do you do for a living?"
Now that you live in Breck, you're no longer defined by your job. When you ask someone what they do, one of two things will happen. They will either describe their favorite activities, or they may choose not to have a lengthy chat with you. One of my favorite things about this region is that we aren't confined to abiding by typical social norms. Success is measured by the joy given and received daily, not by how many commas your paycheck has. The community's focus on living life to the fullest is wonderful, but just remember: everything in moderation! Town is a melting pot for a variety of tourists and explorers alike. With all of this wanderlust, you might find yourself lonely or annoyed when your new friends take off to backpack South East Asia, move to New Zealand for the summer or are still crashing on your couch rent-free while using the last of your toilet paper. Develop relationships with folks that lead well-balanced lives. Surround yourself with peers who enjoy supporting themselves, make time for what they love and foster fulfilling lives. They have the necessary discipline to make this thrilling place more than a passing fad in their travels; they've made it their home, and so can you! If you're looking to meet some fun people, attend a class at our state-of-the-art Breckenridge Recreation Center.
7. If you value the Rocky Mountains, show them some serious love
Believe it or not, Summit County doesn't stay beautiful on its own. Sure, Mother Nature deserves a huge pat on the back for creating this dreamland, but it's up to us to preserve it. The litter in the river will kill the trout and isn't going to recycle itself. The trees killed by the pine beetles aren't going to grow back on their own without some help. This is no longer just about the next generation; this is about us. WE won't have the opportunity to continue experiencing fresh tracks slashing through that bountiful powder or rafting through class IV rapids down that raging river if it's no longer there. Donate to the Summit Foundation and give back to the community that gives so much to you. Get involved in the BOEC and help others appreciate the mountains the way you do. Make sure you recycle and limit excessive waste. Not only will these actions help the environment and community, you'll also feel pretty awesome while doing it.
Hey, congrats! You're now ahead of the game for the big move. There's still a lot to learn, but you'll have to experience it yourself. Get here safe; we can't wait to meet you!
If you're just visiting and getting the lay of the land, make the most of your time here and check out these lodging deals at The Grand Colorado on Peak 8, Grand Lodge on Peak 7 and Grand Timber Lodge.
https://bestofbreck.com/wp-content/uploads/2015/07/Friday-Jul-24-2015.jpg
1500
1500
Lauren Parker
https://bestofbreck.com/wp-content/uploads/2021/08/bob-horizontal-logo.png
Lauren Parker
2015-07-24 17:21:22
2023-08-23 13:30:36
7 Things to Know Before Moving to Breck