Midwinter in Breckenridge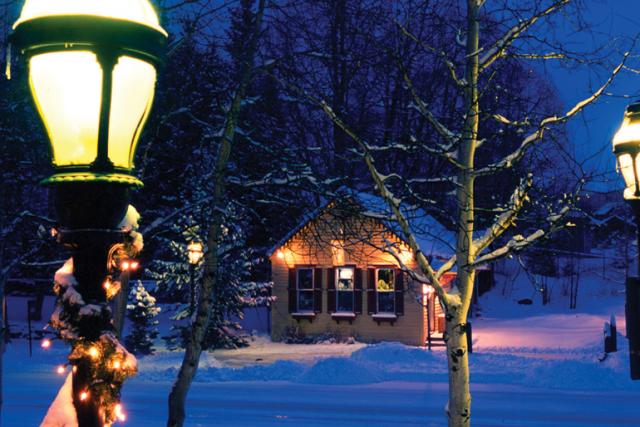 Midwinter in Breckenridge is here and what a perfect time to enjoy a little R&R. Breckenridge is alive with activities and events in the February/March timeframe. There is so much to do in Breckenridge that it is impossible to fit everything in to just one trip. With events like Mardi Gras and a wide variety of activities you will not find yourself bored in Breckenridge.
Fat Tuesday is February 12th and the Main Street procession lights up Breckenridge with floats, beads, candy, revelry awesome bar specials and more. The annual kickoff to the carnival season is a Breckenridge tradition. Come enjoy the party on Main Street.
February and March are the best months for skiing and riding. The snow is still dry and fluffy and the temperatures start to warm up a little and winter eases in cold embrace on Breckenridge. The days get a little longer and there is plenty of terrain for everybody to enjoy. On Mountain events and activities include the Breck Ascent Series, the Gold Runner Roller Coaster, Great deals on ski school and more. Take advantage of the best snow and best weather in midwinter.
Outdoor winter activities in Breckenridge include Nordic skiing, snowshoeing, sleigh rides, snowmobiling, snowcat rides, ice skating, dog sledding, tubing and more. These are all pretty high adventure but designed for the whole family. Even an activity as adrenaline packed as snowmobiling offers smaller snowmobiles for kids. Try something that celebrates the outdoors but is not downhill skiing and snowboarding.
Exploring Breckenridge's history is a year-round activity that all can enjoy. There are many ways to dig into Breckenridge's rich history that span's 150 year and is full of stories and characters. The best place to start uncovering the history of Breckenridge is at the Breckenridge Welcome Center. The Breckenridge Welcome Center is a great resource for things to do in Breckenridge but is also a 2 floor museum that highlights the history of Breckenridge. The Breckenridge Welcome Center is also the starting point for the historic walking tours of town that are put on by the Breckenridge Heritage Alliance. A Historic Walking tour is the perfect way to spend an afternoon and to get acquainted with the expansive Breckenridge Historic District which is the largest historic district in Colorado. If you are looking for something a little more interesting try a trip to the Country Boy Mine. This mine operates year-round and is a wonderful example of a working gold mine from the mid 1800's. The mine shaft plunges a quarter mile into the side of a mountain and the tour is insightful and entertaining.
If you are looking for something a little less adventurous and maybe history is not your thing try the shopping, dining, art, theater, nightlife and more that dots Main Street. There are so many boutiques, restaurants, nightclubs, shops and more to explore on Main and Ridge streets that you could spend a day exploring and still find more. Breckenridge also offers a collection of art galleries displaying mountain based art and more. Try an evening play at the Backstage Theater or take in a discount movie at the Speakeasy movie theater.
Midwinter in Breckenridge is when the spirit and vibrancy of Breckenridge truly shine. Main Street pulses with energy and warmth so come up and see the charm and friendliness that is Breckenridge in midwinter.
For the best deals on Breckenridge lodging visit www.breckenridgediscountlodging.com.
https://bestofbreck.com/wp-content/uploads/2013/01/Wednesday-Jan-16-2013.jpg
1500
1500
Nicole DeCesare
https://bestofbreck.com/wp-content/uploads/2021/08/bob-horizontal-logo.png
Nicole DeCesare
2013-01-16 15:29:12
2015-07-08 15:36:57
Midwinter in Breckenridge