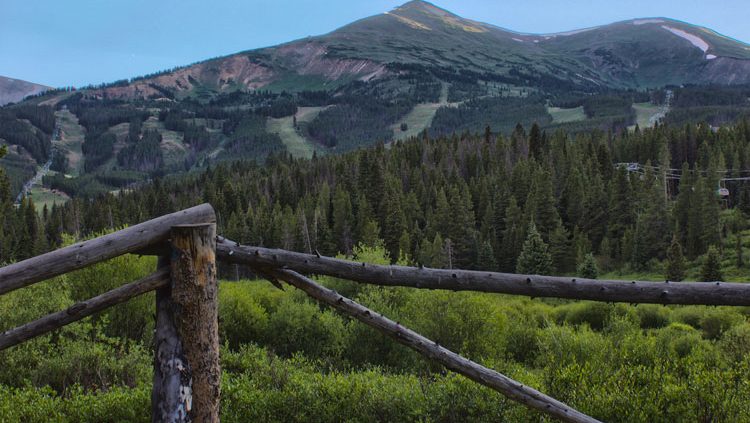 Hikes for the Whole Family in Breckenridge
If you have ever been to Breckenridge, you know just how many outdoor activities are going on all summer long. If your looking to spend time with the family and get outside, try a family friendly hike in town and use this guide to help you plan for every level of hiker in your family!
4 O'clock Run (1-2 1/2 hours round trip)
Known as a popular ski run in the winter, this run turns into a great hike in the summer! This trial can be accessed right off of Main Street in Breckenridge and offers some great views! (go as far or short, as you like). This trail has moments of flats as well as some steep inclines so make sure to bring a pair of tennis shoes or hiking boots! The mid-way point leads you to the Breckenridge maintenance shack . From here, you can see the mountaintops without looking up or enjoy a bird's eye view of town. It typically takes a round trip of 1 hour for this route. Need more exercise? Continue to take the tail to the top of ogf the ski resort by follow the chair lift.
Carter Park (1 – 2 Hours round trip)
Brining your dog for the family adventure? Carter Park is a great place to bring the dogs and kids! This recreational park offers plenty of activity for the whole family. Check out the Dog Park or head up the "Breck Steps" for a great hike. Be cautious! These steps are steep and a high incline- but don't fret! Though these steps can be steep as soon as you get to the top, take in the mountain views and scenery! From here you can see all of Breckenridge ski resort and the 4 peaks it spans across. Continue on Moonstone trail for a mellow hike to the top.
Cucumber Gulch (1 – 3 hours)
Among one of the more popular trails in Breckenridge this hit trail offers some great wildlife and scenery. This trail follows the Gondola to Breckenridge ski resort. This trail has times of incline but is relatively mellow hike fit for the whole family! This trail sits in the valley below Breckenridge Ski Resort and is nestled in trees for great shade coverage as well as true mountain scenery. Before heading to this trail make sure it is open and if your thinking of bringing the furry one, watch out – locals refer to this spot as "Moose Country"!
There is a hiking trail in Breckenridge for everyone. If you are looking to get out spend some time with the family while also enjoying the outdoors try one of these trails in Breckenridge!
https://bestofbreck.com/wp-content/uploads/2016/05/Friday-May-27-2016.jpg
750
750
Lauren Parker
https://bestofbreck.com/wp-content/uploads/2021/08/bob-horizontal-logo.png
Lauren Parker
2016-05-27 22:13:27
2023-11-28 20:51:06
Hikes for the Whole Family in Breckenridge