Events Rundown for This Weekend in Breckenridge and Summit County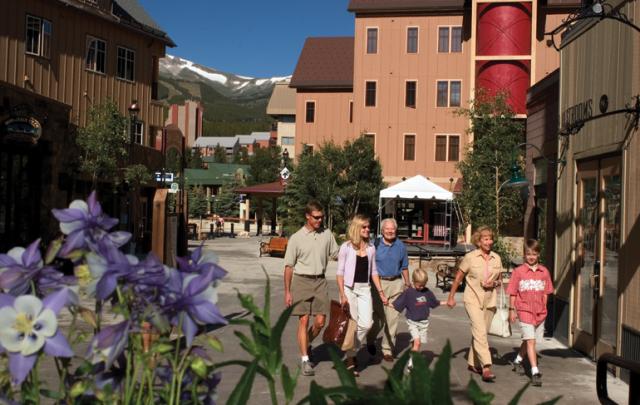 Summer Events in Breckenridge, Colorado Summer is back in Breckenridge and Summit County. This weekend is the unofficial kickoff to all things summer! There are tons of great happenings in Summit County this weekend. From all the events that make up Kingdom Days (including the outhouse races!) to the Frisco BBQ Challenge to the opening of the Peak 8 Fun Park and Breck Connect Gondola this is a weekend not to miss in Breckenridge. This weekend's weather is looking to be perfect in the 70's and sunny. If you don't have plans yet put Breckenridge in them! Here is a rundown of the one of the biggest weekends in Breckenridge and Summit County.
Kingdom Days – Join us in reinventing Breckenridge's colorful past during the fourth annual Kingdom Days. Celebrate 152 years of Breckenridge's diverse history with mining, exploration and adventure. Founded in 1859, Breckenridge was inadvertently excluded from some copies of the U.S. maps, becoming known as "Colorado's Kingdom" until 1936 when it finally became incorporated. For an entire weekend, this real town turns upside down to pay tribute to gold fields and mining, exploration and adventure, brothels and saloons, booms and busts. And don't miss out on all fun during the ever-popular Outhouse Race! Click here for more information.
Peak 8 Fun Park – At the base of Peak 8, the Breckenridge Fun Park serves up major action with the Mountain Biking Gold Runner Coaster, alpine slide, miniature golf, four wheel drive tours and more. Click here for more information.
Breckenridge Town Party – Every June for the last 17 years the Town of Breckenridge has thrown a party to celebrate a winter of hard work and to welcome the summer. Please join us for this rite of summer with music, socializing, fun for the kids and much more… We are hoping for a spectacularly sunny, beautiful Breckenridge summer evening. This event will take place at the Riverwalk Center and is Free! Click here for all the details!
Breck Connect Gondola Opens for the Season – The BreckConnect Gondola offers free (and scenic!) transportation from town to the base of Peak 8.
NRO Opening Night Concert – Come enjoy the music of the National Repertory Orchestra (NRO). The NRO is the preeminent intensive fellowship that equips young musicians for orchestral music careers while providing the highest level of musical experience for all to enjoy. Conducted by Carl Tupilow and in its 34th season the NRO delivers top level performances every time they take the stage. Click here to see more.
Frisco BBQ Challenge – The 19th Annual Colorado BBQ Challenge is back, June 14th – 17th, 2012. The BBQ challenge gathers more than 60 teams from Kansas to California and offers the best BBQ in the west. The BBQ Challenge has something for everyone from live entertainment, games for kids, cooking demos, pig races, and of course eating Barbecue 'till your heart's content – so catch "Barbecue Fever" in Frisco – BBQ with altitude. Visit http://​www.breckenridgediscountlod​ging.com/event/​friscos-bbq-challenge for more information.
For the best deals on last minute lodging visit www.breckenridgediscountlodging.com
https://bestofbreck.com/wp-content/uploads/2015/07/Tuesday-Jun-12-2012.jpg
1500
1500
Nicole DeCesare
https://bestofbreck.com/wp-content/uploads/2021/08/bob-horizontal-logo.png
Nicole DeCesare
2012-06-12 16:29:05
2015-07-01 16:36:05
Events Rundown for This Weekend in Breckenridge and Summit County