Cruise into Breckenridge this Spring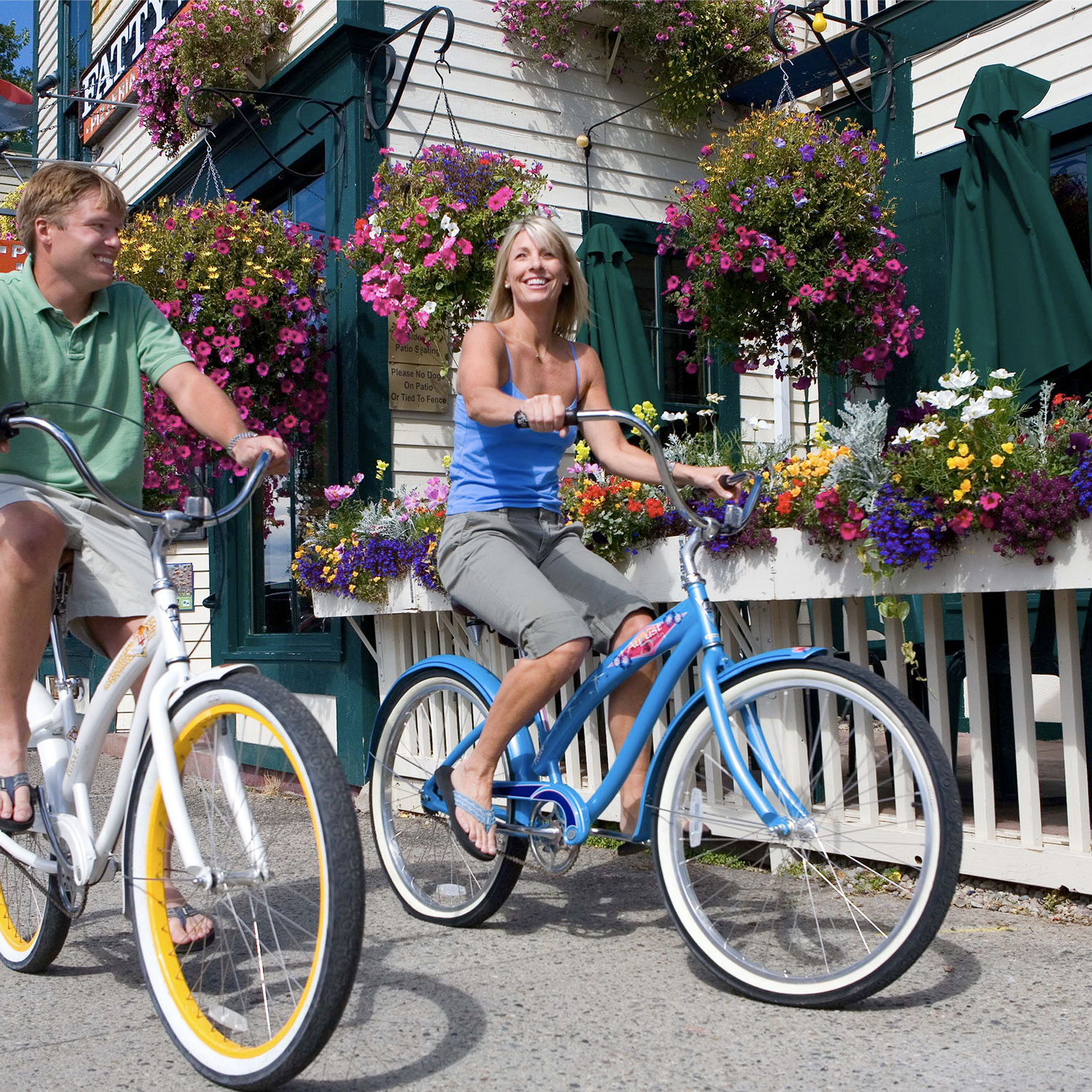 With most of the major mountains closing for the winter ski season, it's time to bust out the summer activities and get ready for warm weather! Breckenridge is already unveiling its clear bike paths that are ready to rip. Grab your bike and check out our list of clear bike paths in Summit County to hit this spring!
1.) Breckenridge Bike Path
The Breckenridge bike path is a great ride to take whether you are just beginning or slowly easing into the biking season. This path is moderately flat with some moderate hills. Take this path 1.5 miles from the Breckenridge Rec Center and back or take the 10 miles all the way to the neighboring town of Frisco. This path is clear and dry making it perfect for trail, cruiser's and road bikes alike.
2.) Swan Mountain Rd to Summit Cove
This is a great route to go from Breckenridge all the way to Keystone. This route starts on the Swan Mountain road and then ventures off to a bike path which then takes you into the neighborhood of Summit Cove. This scenic trail is a great way to get the blood flowing and the legs ready for some summer bike rides! This is trail is better for more experienced riders as it this does start out on a road with a significant climb.
3.) Swan Mountain Rd to Keystone
This route starts the same as the one above. However, this one you may stay on the pass road instead of getting on the bike path and ride the road all the way down to the paved path at stop light and head toward Keystone. This is a great route for all road bikes as most of this trial is on the road however could be done on a mountain bike as well.
4.) Lake Dillon to Frisco
This trail follows along Lake Dillon. This is a very flat, paved trail. This trail is typically very popular through the warm, dry seasons so watch out for others! Take the entire family or any kind of bike! There is also a bike rental at the top of the hill in Dillon or in town in Frisco.
5.) Lake Dillon Entire loop
This trail loops alongside Lake Dillon. Make it as long or short as you would like. This trail goes through Dillon, Frisco and Breckenridge and is about 31 miles round-trip from Breckenridge. It includes steep climbs and road-riding so make sure to the bring the road bike for this one.
6.) Blue River Path
Following the famous Blue River, this paved path is perfect for getting outside and getting the bikes out! This trail is mostly flat and perfect for all bikes and ages alike. This trail starts in at the north end of Silverthorne and is about 3.5 miles ending at the Dillon Dam road. This trail is dry and ready to ride! But be careful, due to high runoff during this season it can get a little wet from the river.
Summit county is open and ready for some early season bike riding! If you're looking for a fun activity to enjoy, or get ready for summer these are some paths that are ready to ride! For lodging deals, click below!
https://bestofbreck.com/wp-content/uploads/2017/04/Wednesday-April-26-17.jpg
1500
1500
Meckenzie Donnell
https://bestofbreck.com/wp-content/uploads/2021/08/bob-horizontal-logo.png
Meckenzie Donnell
2017-04-26 13:22:26
2017-05-05 10:21:09
Cruise into Breckenridge this Spring