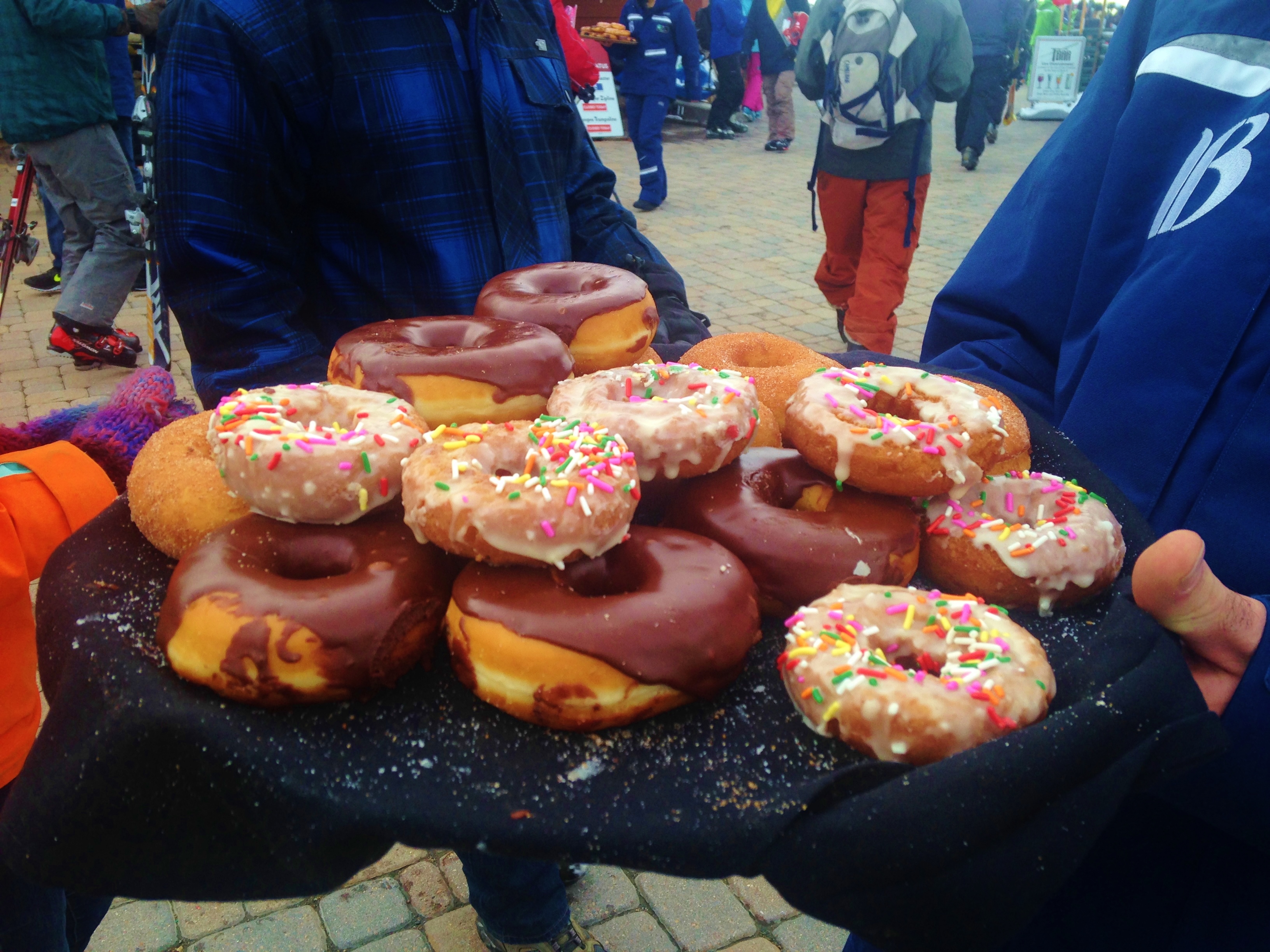 Opening day is right around the corner on November 13th, 2015! We are excited to announce all the fun activities and tips to make the best out of the first day of ski season at Breckenridge Resort!
Make sure to get to the Resort Early
The resort will kick off the ski season bright an early at 8 am with live music at the base of Peak 8. Make sure to get your pass either in the mail or get to the resort nice and early to avoid the long lines of having to print your pass. The ribbon cutting ceremony and first chair will start promptly at 9 a.m.
Don't miss out on your free mug! Breckenridge Ski Resort passes out free coffee and mug at select coffee shops the day before opening day Nov. 12th at 7 a.m. This year's participating coffee shops include: Starbucks, Clint's Bakery, Cool River Coffee House, The Coffee Depot, Cuppa Joe's, Kava Café, The Crown and Cabin Coffee. Make sure to get there early this event ends as soon as the mugs run out!
No matter how in shape/ out of shape you are, skiing for the first day is bound to make you sore. Check out our blog on how to minimize the strain with these workouts!
There is nothing worse than getting to the mountain and realizing you forgot something or that your gear is broken. Before heading out to the mountain, check your equipment and make sure everything is ready to go. Check your edges by running your fingers down them, make sure there are no rough or damaged areas that you will find yourself hung up on while you get back into the groove. A fresh wax is always a nice way to start out the season and make sure you are ready to glide down the mountain with ease. Lastly, put on all your gear, make sure everything is in good condition- including your boots and bindings.
To make the best out of your first day on the mountain make sure to fill up on the most important meal of the day- breakfast. Eating a hearty meal in the morning keeps your metabolism working and maximizes your energy for a long endurance on the mountain. Keeping your warm and pumped up all day long.
Grab lunch and specials at 11a.m. at the T-Bar restaurant opening
After taking laps on all your favorite runs stop by the T-Bar restaurant located at the base of peak 8 for great food and beverages.
Keep your eyes peeled for the free swag giveaway
Free items will be given away at opening day at the base of peak 8. Make sure to get the best seat in the house and win some cool Breckenridge prizes!
Dust off the gear, check the weather, and make sure you are prepared for the fun and exciting days that will be happening at Breckenridge on opening day November 13th!


https://bestofbreck.com/wp-content/uploads/2015/11/Monday-Nov-2-15.jpg
1500
1500
Meckenzie Donnell
https://bestofbreck.com/wp-content/uploads/2021/08/bob-horizontal-logo.png
Meckenzie Donnell
2015-11-02 20:29:59
2015-11-05 17:30:06
Opening day at Breckenridge Ski Resort- Check out these tips and tricks to prepare!